Man dead after falling from moving car Wednesday night
November 12, 2015 - 7:16 am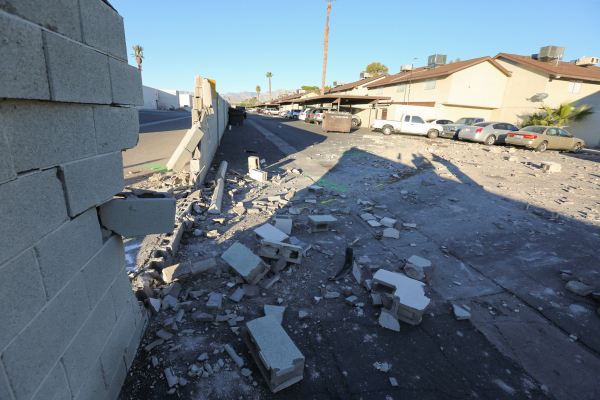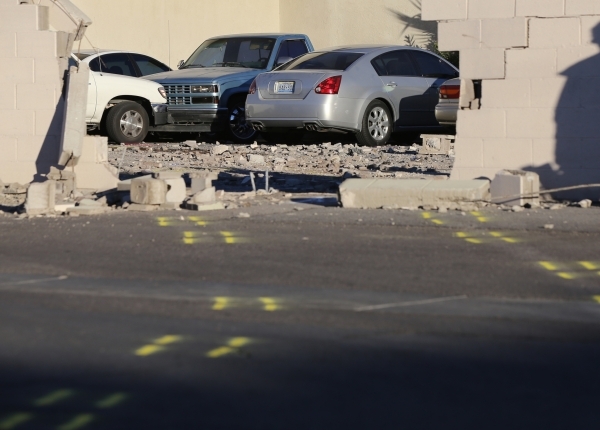 A 21-year-old man is dead after he fell from a moving car he clung to while fighting the driver inside Wednesday night, Las Vegas police say.
It started about 8:30 p.m. with an argument between a woman and her ex-boyfriend in the parking lot of a CVS Pharmacy at 268 N. Jones Blvd., just north of U.S. Highway 95, according to a Metro news release.
After the woman called for help, two men arrived, police said Thursday morning. The ex-boyfriend, whom police identified as Tirone Iperty-Aguirre, attempted to drive away in a 2003 Lincoln Town Car.
The two men clung to the Lincoln, attacking Iperty-Aguirre as he drove through the parking lot on the east side of the C-A-L Ranch Store next to the CVS. One man fell off and the other held on the open door, the release said.
When Iperty-Aguirre attempted to turn, the Lincoln went out of control and crashed through a block wall in the 5800 block of Bromley Avenue, causing the second man to fall off and hit the pavement.
That man was pronounced dead at the scene. He has not been identified.
Before coming to a stop, the Lincoln hit a parked truck that was forced into another parked truck. Four other parked vehicles were damaged by flying debris from the block wall.
Iperty-Aguirre ran away and the other man chased after him. Police are still looking for both men.
This is the 95th traffic-related fatality in Metro's jurisdiction this year.
Contact Kimberly De La Cruz at kdelacruz@reviewjournal.com or 702-383-0381. Find her on Twitter: @KimberlyinLV.