Man sentenced in fatal Halloween DUI crash
October 16, 2014 - 3:40 pm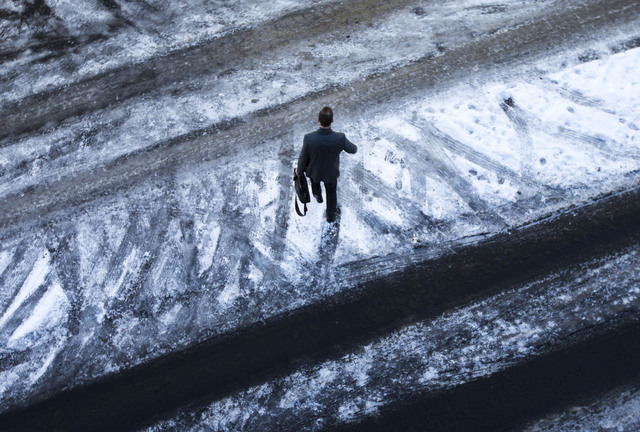 A man was sentenced Thursday to between seven and 20 years in prison for a North Las Vegas crash on Halloween night 2013 that left a 17-year-old mother dead.
Leonard Novell Walker II, 22, pleaded guilty in July to DUI resulting in death.
On Oct. 31, Savannah McInnis was on her way home from trick-or-treating with her 2-year-old son and her fiance's aunt and uncle when their 2000 Chrysler sedan was hit by Walker's 2000 Dodge Dakota near Ann Road and Coleman Street.
McInnis died at the scene, while her son, Cayden, and her fiance's aunt and uncle, Josephine and Carl Fleming, were taken to the hospital. Cayden and the aunt were released from the hospital shortly after the crash. Carl Fleming remained in a coma for three months and only recently began walking again, relatives said Thursday.
During a tearful sentencing hearing attended by supporters of Walker and the teen victim's family, Savannah's mother, Julie McInnis, told District Judge Valerie Adair "our lives will never be the same."
Julie McInnis, along with Savannah's sister, Brianna Serratos, wore shirts that read "Justice For Savannah" on the front and "Don't Drink And Drive" on the back.
The family also brought Cayden to the hearing, saying he still asks for his mother.
"There's no explanation for a little boy that his mom is never coming home," Serratos told the judge. "All I ask is that you make Savannah's legacy be that her death was not a statistic, but rather the inspiration for change in laws surrounding drunk driving. … Please show my sister Savannah that she meant something to the world."
Walker, who remained on scene after the crash, admitted to drinking beer before driving, and his blood-alcohol content was recorded at 0.103 percent, above the legal limit of 0.08 percent, police said. Investigators estimated that Walker's truck was traveling at least 77 mph in a 45 mph zone.
On Thursday, Walker apologized to the family of the victims and said he "made a terrible mistake."
"I can't stand here today and say that I understand what you're going through because I don't, but I can imagine that it's a lot of pain, a lot of hurt," he said. "And I feel terrible about that. … It kills me inside to know I caused this."
Adair gave Walker credit for
339 days served in the Clark County Detention Center since his arrest.
As the courtroom cleared, Walker pulled at the sleeve of his jail jumpsuit and wiped tears from his eyes.
Contact reporter David Ferrara at dferrara@reviewjournal.com or 702-380-1039. Find him on Twitter: @randompoker.