Metro lauds improvements in radio 'lifeline'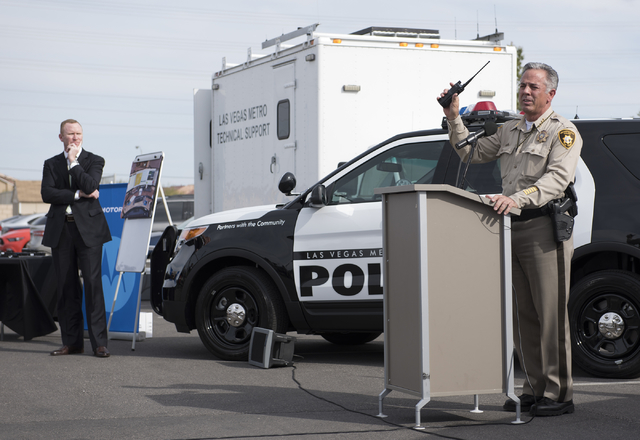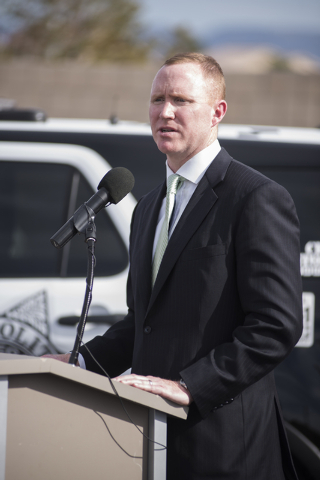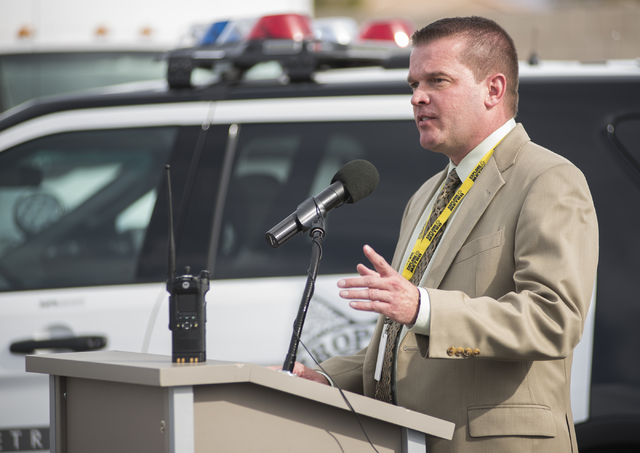 After years of making do with a shoddy communications system, Las Vegas Sheriff Joe Lombardo and Motorola Solutions Vice President Jack Molloy met Tuesday afternoon to congratulate each other on the department's new radios.
The department's old system, called Desert Sky, had problems dating back to at least 2011, about a year after it was reported that the $42 million system came with dropped calls and blackout zones, which put officers in danger.
"This is our lifeline," Lombardo said of a cop's radio. Lombardo said that with more than 3,400 Metro personnel across 7,900 square miles of Clark County, officers do up to 55,000 "push-to-talks" a day.
More than 5,000 Motorola Solutions radios have been given to Metro officers, Clark County Detention Center officers and cops in Mesquite. The $57.4 million, 11-year deal included 100 Motorola Solutions dispatch consoles, the company said.
The Motorola equipment also gives Metro the option of adopting several features designed for first responders, including GPS tracking, Bluetooth capabilities, multiple microphones and a motion sensor that can signal for backup if it detects an officer is down and not moving.
Motorola Solutions Vice President Larry Mabry said the company has been working with law enforcement and government agencies for more than 80 years, and is good at collaborating on the public safety needs of each community.
A similar communications system typically takes up to three years to set up — the new system requires 33 repeater antennae — but when the company heard of Metro's problem they expedited the process considerably, Mabry said.
"They don't build these systems in a vacuum," he said. "Really, our purpose is to help people be their best at the worst times."
Metro is currently involved in a lawsuit against the Desert Sky provider, Harris Corp., based in Melbourne, Fla. Metro is still using the Desert Sky system for its data storage, Lombardo said.
Contact Wesley Juhl at wjuhl@reviewjournal.com and 702-383-0391. Find him on Twitter: @WesJuhl.