Metro plan to put detectives on the streets raising concerns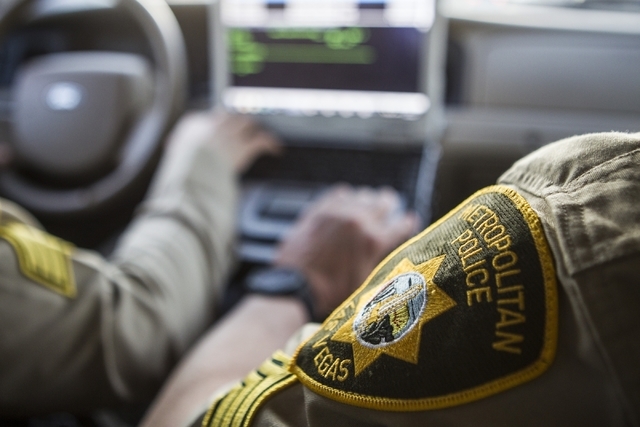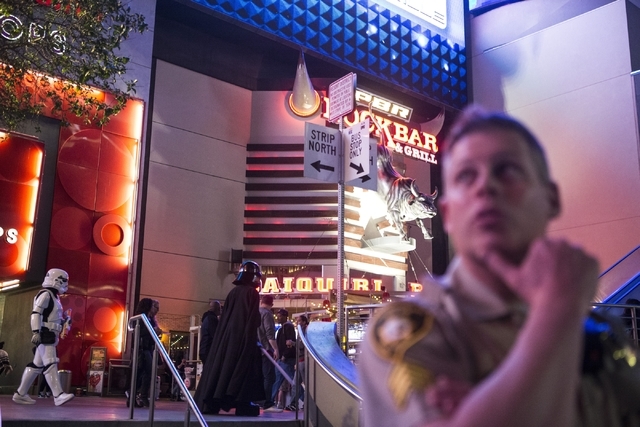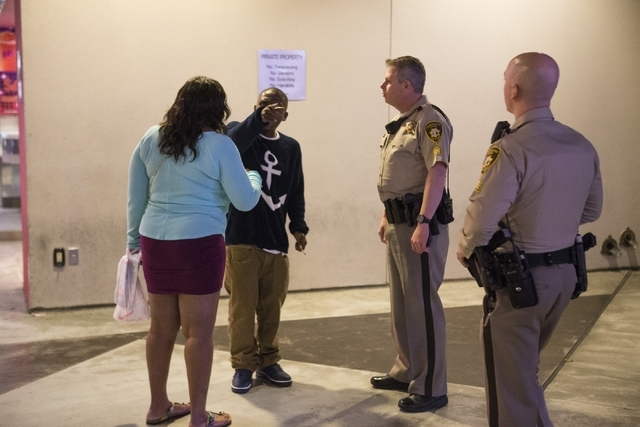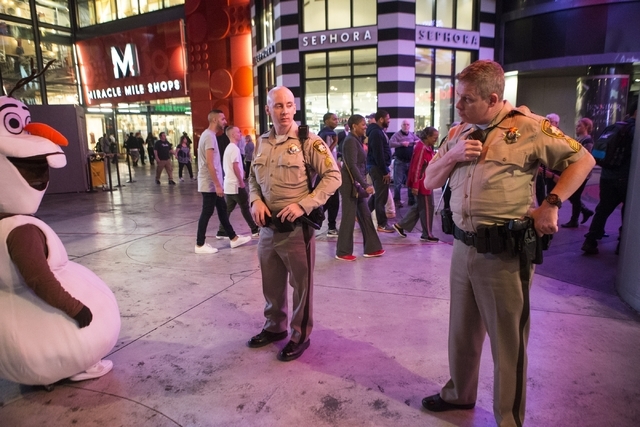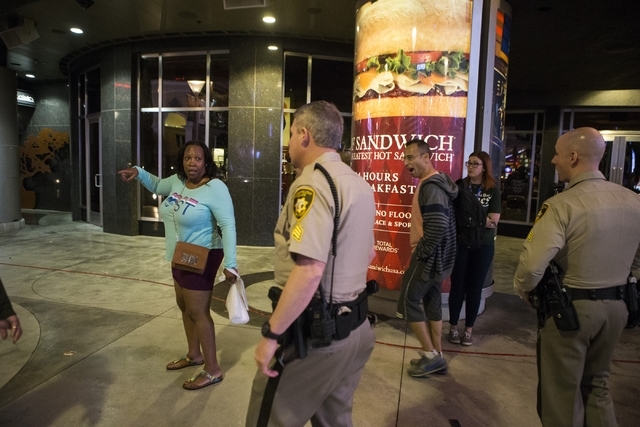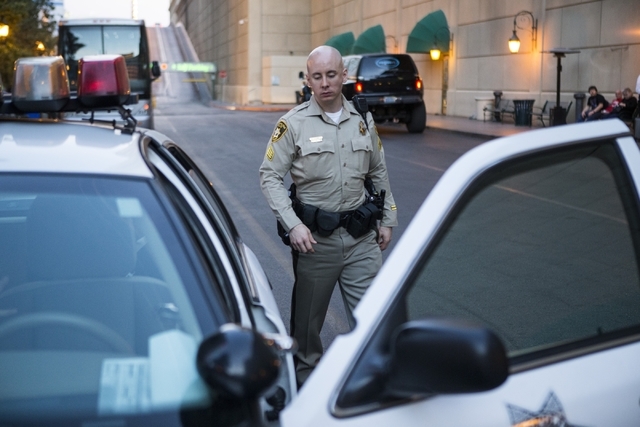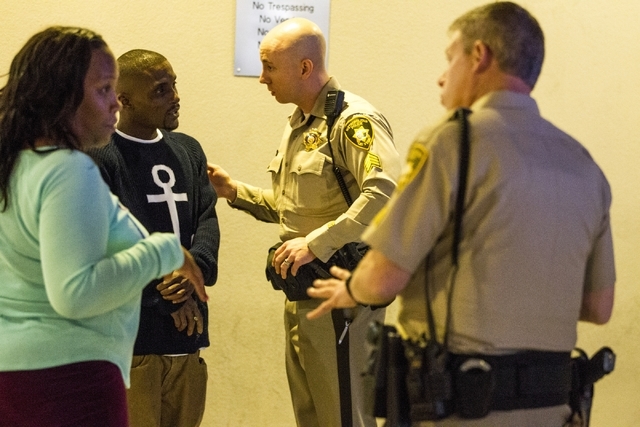 In an unprecedented move, the Metropolitan Police Department is asking its plain-clothed officers and detectives to work at least one two-week patrol rotation over the next few months — a quick fix for a cop shortage in the midst of a 25-percent spike in violent valley crime this year.
And many of those men and women are uneasy about it.
"A number of our people are calling us from our associations with some legitimate concerns," said Lt. John Faulis, chairman of the Las Vegas Police Managers and Supervisors Association. "Let me make it clear: They are not afraid to do this. They are policemen at heart. They can handle this. But some of them have been out of the urban policing model for a very long time, and now we're just throwing these detectives back on the street."
He explained that patrol officers returning from family leave or military deployment go through brief modified training, in which they are reintroduced to the patrol environment. But this measure was announced last week without warning, and he said none of those asked to work the shifts will receive any updated training.
"It's already happened," he said. "It's already been happening for several shifts."
Many also don't have stun guns. Or uniforms.
"We support the police department, we support the community, we support the suppression of violent crime; we just don't think that this is the way to achieve a solution," Faulis said. "We're putting a Band-Aid on an amputation."
Homicides, sexual assaults, robberies and assault-and-batteries with a deadly weapon are each up compared with this time last year, Metro spokeswoman Laura Meltzer said.
"This initiative was put into place to try and address that issue," she said.
Homicide totals alone have reached 34 as of Wednesday afternoon compared with 18 that time last year — an 89-percent surge — though detectives are cautious about using numbers to describe people.
"Each investigation represents a person, a family and too often a violent event," Metro homicide Lt. Dan McGrath said at the beginning of the year, when Metro reported 2015's homicide count was the valley's highest since 2006.
Metro did not explain why valley crime may be climbing. But Mark Chaparain, the executive director of the Las Vegas Police Protective Association, said Metro's decentralization in July may have had something to do with it.
"It's this kind of perfect storm," Chaparain said. "We're short on patrol cops; there's a lack of jail space; we don't have units to specifically target these hardened criminals, and then coupling it with this knee-jerk reaction. It's very counterproductive."
Police said the new initiative will bridge the gap between now and the highly anticipated addition of new officers. Despite the More Cops sales tax increase that went into effect Jan. 1, Metro spokesman Larry Hadfield said hiring cops takes time and this initiative will last only until patrol areas start being replenished.
"We should all be uniform-ready," Hadfield said of the nearly 1,150 plain-clothed officers and detectives who are being asked to work the two-week shifts. "We're still cops."
He said Metro has about 1,300 officers assigned to patrol.
At least 40 officers are in field training, which means they are working with a patrol partner. But when that training is done in the next few months, those cops can work solo and Metro can distribute them throughout the valley.
Another round of new cops is expected toward the end of the year, Hadfield said.
"We've been a reactive police department for a while," Hadfield said. "Our numbers were impacted by the recession; we lost several amounts of positions over the years. This is something that will put more uniformed officers on the streets to be more proactive."
Clark County Commissioner Steve Sisolak supported the temporary detective-to-patrol initiative, crediting Sheriff Joe Lombardo on the move to get more cops on the street.
"I've worked with a couple sheriffs, and Sheriff Lombardo's been extremely creative in his staffing," he said. "Anything you can do to have a presence and make the community safe, I'm supportive of."
After the 0.05-percentage point sales tax increase went into effect at the beginning of the year, Metro traffic officers again started responding to noninjury crashes before bringing on new officers. It was unclear Wednesday how that move affected staffing during the cop shortage.
Violent crime increases as of March 5 this year were as follows: Sexual assaults were up to 180 cases compared with 134 last year; robberies were up with 555 cases compared with 454 last year; assault and batteries with a deadly weapon were up to 301 compared with 245 last year.
"I see the position that we're in from the police department, but I don't necessarily know if this is the fix for it," Faulis said.
Between days off and the required two-week patrol rotation, detectives are going to be away from their desks and their cases for about three weeks, he said.
"The very thing we're trying to achieve is going to be overturned by pulling these detectives away from theses cases they're supposed to be working," Faulis said. "Who's going to be return phone calls to victims? We stopped hiring cops. We are now feeling the effects of this. It's troubling."
Contact Rachel Crosby at rcrosby@reviewjournal.com or 702-387-5290. Find her Twitter: @rachelacrosby