Metro seeks trio of burglars caught on home surveillance
November 12, 2015 - 5:32 pm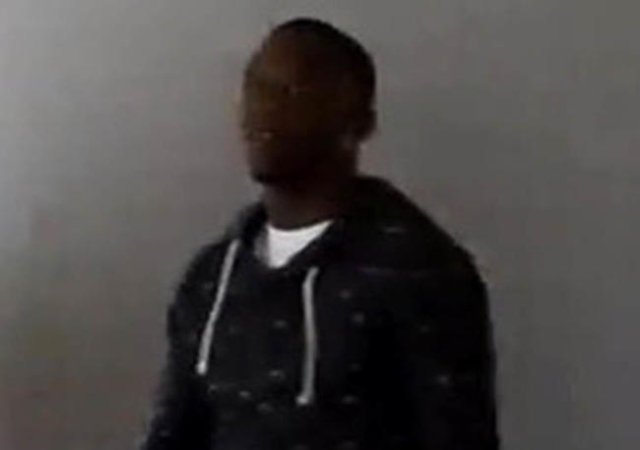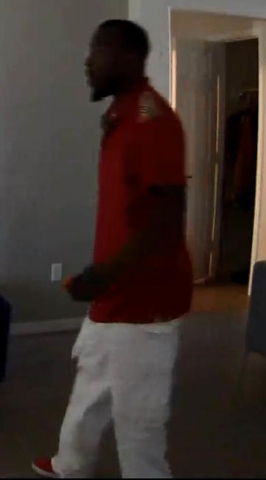 Las Vegas police are asking for the public's help identifying a trio of burglars.
Officers responded to the 3300 block of Morning Wind Lane, a residential street near West Cheyenne Avenue and North Cimarron Road, Monday night.
Detectives determined three men entered the home through a glass door in back at 10 a.m. Monday.
Metro released images and video of the men from a home surveillance system.
One of the suspects was heard on the video saying he and the other intruders were with a "police department." The suspects left the residence before officers arrived, the department said.
The first man was described by police as being in his early 20s with a slender build. In the video he was wearing a dark-colored hooded sweatshirt and gray sweat pants. He was seen wearing a bright-colored gem earring in his left ear and black tennis shoes with white soles.
The second man was also described as being in his early 20s with a slender build. In the video he was wearing a red shirt with tan shoulders, white pants and red shoes with white stripes. He also had a beard.
The third man was described as being in his early 30s with a large build. He was wearing an orange T-shirt, dark colored pants and black and red shoes. He was wearing a gold chain necklace and had earrings in both ears. In the video, he had a goatee and a shaved head.
If you have any information regarding the identities of these suspects, you can contact Metro's Northwest Area Command Investigations Detail at 702-828-8577.
Contact Wesley Juhl at wjuhl@reviewjournal.com and 702-383-0391. Find him on Twitter: @WesJuhl.