Minibars in Las Vegas changing with the times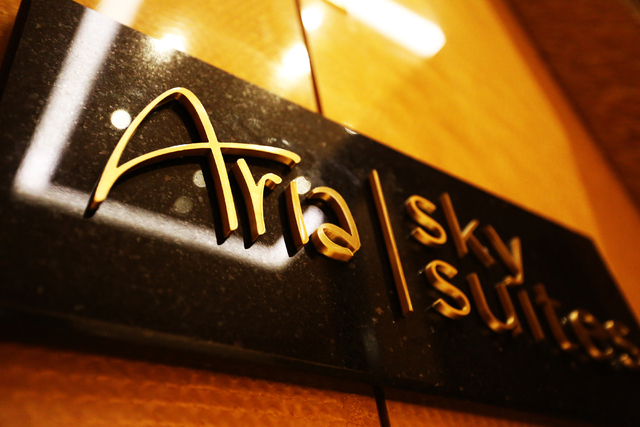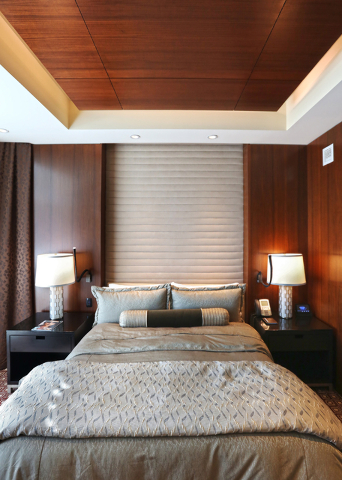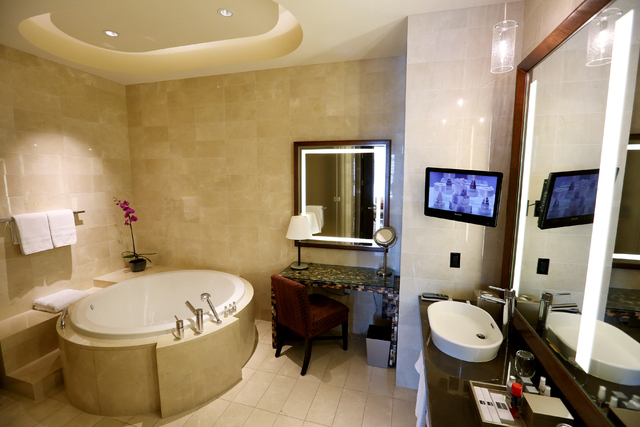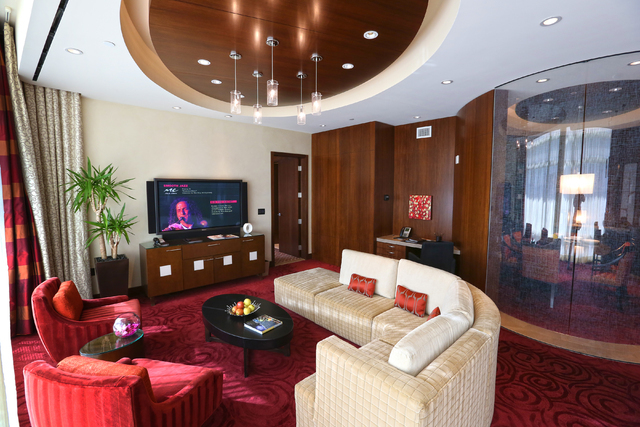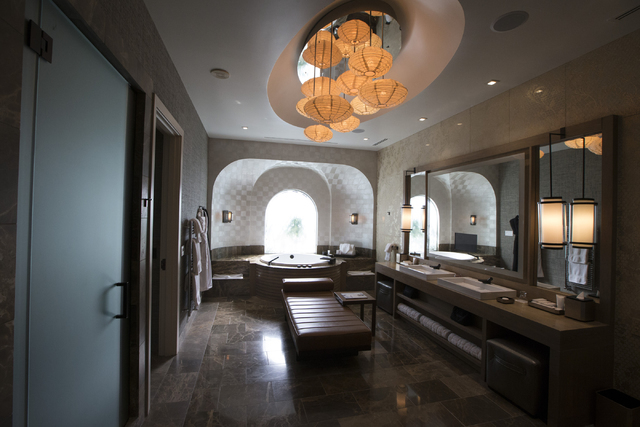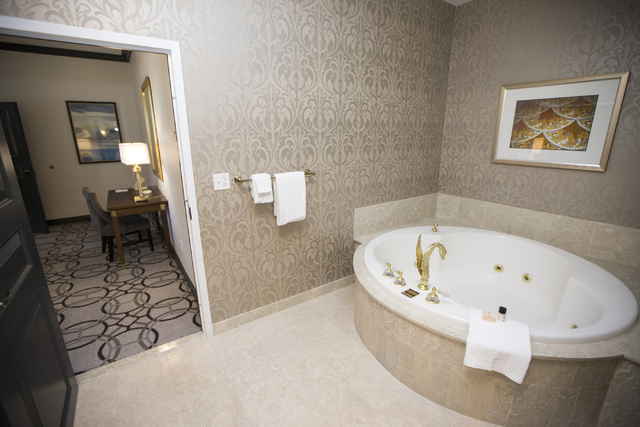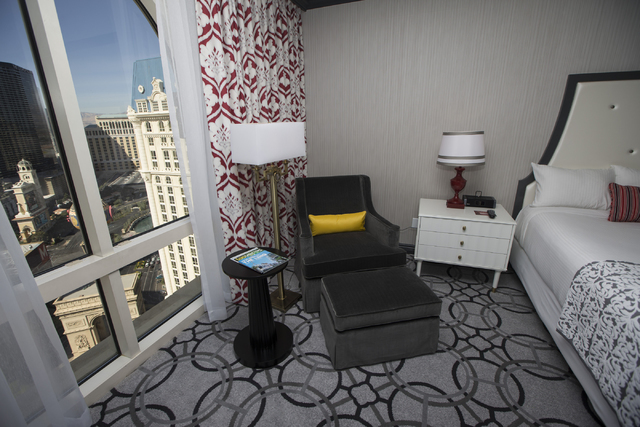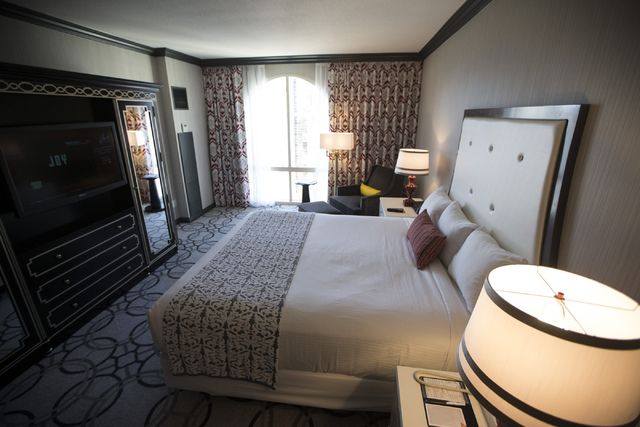 Las Vegas is a hot market for minibars, but it won't be forever. The hospitality industry is on the cusp of seeing a new type of guest amenity in place of minibars: robots.
The current model of hotel minibar use is not sustainable. On average, it costs hotels too much money to employ people to check and restock minibars, driving the prices of the items up and deterring guests from purchasing them. In many instances, high minibar prices lead guests to grab a more affordable bottle of liquor, for instance, from a drugstore or liquor store near their hotel, or creatively steal those pricey bottles of water or minibottles of vodka and whatever else may be offered.
Some hotels, such the Marriott and one of the newest Caesars Entertainment properties on the Strip, The Linq, have nixed in-room minibars. Many others have opted instead for an empty in-room refrigerator. Caesars did not return a request for comment.
"For a low revenue source and a low volume of profit, it's just not worth the time of management," said Robert Mandelbaum, research information services director at CBRE Hotels.
Still, minibars exist. Many hotels have switched from minibars that require hotel staff to manually track inventory and charges of minibar items to an automated minibar system in cost-cutting efforts.
Las Vegas-based automated minibar manufacturer Bartech Systems International reports servicing 90 percent of the area's luxury hotels.
If guests "have a credit card on file, we automatically mark the unit 'no keys needed,'" said Al Huerta, an account and training manager at Bartech, adding that the minibar is automatically unlocked from the hotel's front desk. "We don't have to worry about the keys. We don't have to worry about running … that to their guests if they lose theirs. It's all electronic in the system," he said. The minibar is equipped with sensors that detect which items have been removed. Once an item has been removed, cue a timer. A guest has 60 seconds, or whatever time the hotel specfies, to put the item back or they will be charged. A staffer will be sent to verify that charge, in the event that somebody removed an item from the minibar but did not use it.
"The system will only show the minibar attendants the rooms that have any sort of activity. So, typically that's only going to be about 25 to 30 percent of the property," Huerta said. "That's why a lot of people actually purchased this system in the first place, because they're able to cut minibar attendants."
A hotel using manual minibars typically hires one person on minibar duty per 100 guest rooms, he said.
But the system isn't foolproof.
"Technology is supposed to help with accuracy on the minibar charges," said Mehmet Erdem, associate professor of hotel operations and technology at UNLV's Harrah's College of Hotel Administration and the president of the International Hospitality Information Technology Association.
"But what happens is … for whatever reason you want to put something in that minibar fridge, and when you remove things and put (in) your own stuff, it's still charging you. So, for several years there has been this back and forth between the front desk during the checkout process," Erdem said.
With customer-review websites such as Yelp and TripAdvisor, though, interactions that can negatively affect overall guest experiences such as disputing a minibar charge aren't advised — especially since the last customer interaction is usually reviewing such charges.
Any amount of labor raises minibar items' prices — and Las Vegas has one of the priciest minibar markets in the country, according to a 2014 TripAdvisor report analyzing room service prices around the world.
On average, a minibottle of vodka offered in Las Vegas hotels is $12.67, while peanuts are $12, and a bottle of water is $6.67.
"Water is consistently the top-selling product in minibars, followed by high-end nuts like cashews," Huerta said.
In Las Vegas, hotel minibar items include what Mandelbaum described as "over-the-top items" to match the city's brand.
"Our most recent in-room additions go even further to include unique mementos and useful items such as chargers for electronic devices," said Mary Hynes, a spokeswoman for MGM Resorts International.
Guests at Aria Sky Suites, for example, can purchase a shaving kit ($15), chocolate poker chips ($25), a martini shaker ($40), or an engraved portable charger ($105) without leaving their rooms.
There are enough people willing to pay those prices, for now, Erdem said.
MGM Resorts and Las Vegas Sands Corp. declined to comment on the percentage of their hotel revenue that minibars generate. However, data from CBRE Hotels show minibar revenue represented just 0.4 percent of total hotel revenue from 2014 to 2015 nationally. MGM Resorts, Sands, and other Las Vegas and national hotels with gaming components did not participate in the voluntary CBRE survey
"Given how important (public relations) is in terms of stock impressions and image of a brand, I don't see any hoteliers being willing to go on the record to say, 'We are doing this despite not making money,'" Erdem said.
Even if hotels are making enough money on high-end luxury minibar items to warrant the minibar, the number of people who are able and willing to purchase high-end, pricey products is diminishing.
"If I was in the business of manufacturing minibars (for luxury hotels), I would be concerned," Erdem said. "In the next 25 years, 10 percent of the U.S. population is not going to become a billionaire (as the economy as a whole faces widening income inequality)."
To have a wide enough consumer base for minibars to be somewhat profitable going forward, hotels need to find ways to make minibar items more affordable — especially liquor, Erdem said.
"People sitting in the hotel security, they constantly see a flow of liquor from a nearby drugstore on the Strip into their rooms, so that's revenue lost," Erdem said. "We are actually already seeing and we are going to see more widespread approaches of robotics, automated liquor dispensing machines — either on the floors, or what not — and also I see an opportunity for hoteliers, and especially those in Las Vegas, to tap into these technologies and sort of compensate for the revenue loss in minibars." Whether it's a liquor vending machine, a drink-delivery robot, or a bartending robot, hotels don't have to worry about putting a machine on payroll.
"That seems to be the new trend because it's a one-time cost, and you can, for example, for a large property you could in theory have one per floor, and you can have certain drinks stocked up and the robot just delivers it to the room," Erdem said.
Companies such as Savioke, a San Jose, California-based firm, are already developing robots to make room deliveries, and Las Vegas-based Rich Robotics is following suit. Rich Robotics did not return a request for comment.
But Huerta said the best selling point about an in-room amenity such as a minibar is its convenience. A 2007 TripAdvisor survey, albeit outdated, found 51 percent of travelers said convenience was their No. 1 motivation for using the minibar.
"Something like robotics is limiting in its own way because it requires some level of guest engagement," Huerta said. "The more steps you put in between somebody getting a product or some kind of service they want, it brings down the likelihood."
The future of minibars, Huerta said is getting into a wider, more pocketbook-conscious consumer base. The next step is something called an electronic tray, or e-tray, offering just a few products throughout the hotel room, he said.
"So, (economy brand hotels) offer you the cheap shampoo. But, if you want to buy nice Moroccan oil shampoo or something, they could actually put a tray in the bathroom. When you decide you want to purchase one, you take it right off there and it charges you in real time," he said.
Whether it be a bartending robot or an e-tray, the minibar market is changing at the intersection of two wider economic trends: a changing middle class and the automation of certain jobs.
"Employee salary is only going to grow and the pressure will grow on hotel owners to come up with creative solutions to decrease costs," Erdem said.
Contact Nicole Raz at nraz@reviewjournal.com or 702-380-4512. Follow @JournalistNikki on Twitter.
LEGAL BATTLE OVER TECHNOLOGY
Behind the tangible scene of the flashy Strip, there's a legal battle underway for control of the minibar technology in Las Vegas' top hotels.
Bartech Systems International, which reports servicing 90 percent of Las Vegas' luxury hotels, is suing Mobile Simple Solutions Inc., a company formed in part by Vincent Tessier, a former employee of Bartech.
Bartech claims, among other allegations, that the defendants misappropriated trade secrets and used copyrighted material in developing and marketing Mobile Simple's software.
"We believe, and the facts show, it's unfair competition and they're using Bartech's own intellectual property to compete against Bartech," said Gregory Lawrence, an attorney at Conti Fenn & Lawrence LLC, representing Bartech.
Mobile Simple Solutions attorneys at Snell & Wilmer declined to comment.
The judge granted a preliminary injunction in Bartech's favor, ordering Tessier and his partner, Christlle Pigeat, to not approach any more customers with software applications or services "that contain Bartech's source code or other misappropriated trade secrets."
The judge also granted a motion for contempt in Bartech's favor June 2, citing, among other points of contempt, that the defendants "deleted Bartech's proprietary and confidential information instead of returning these items to Bartech."