Mob Museum transports guests to a night at the Moulin Rouge
Updated February 25, 2023 - 3:17 pm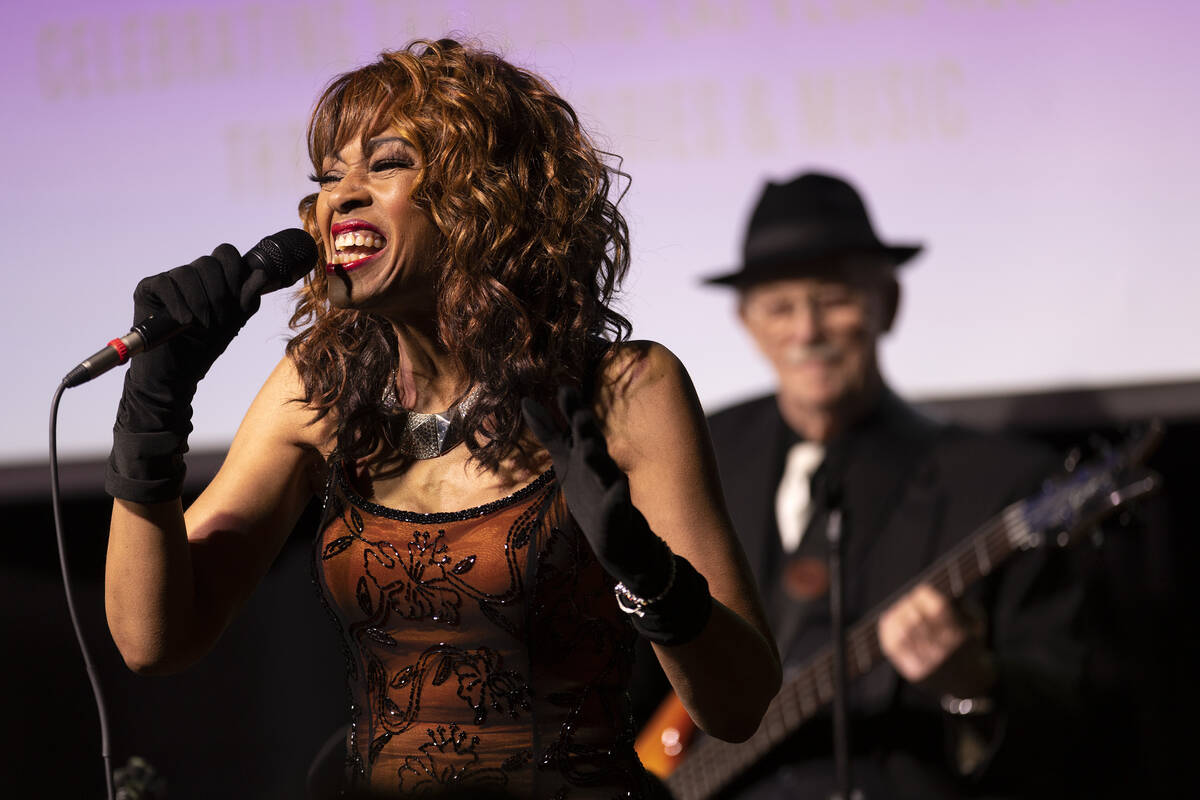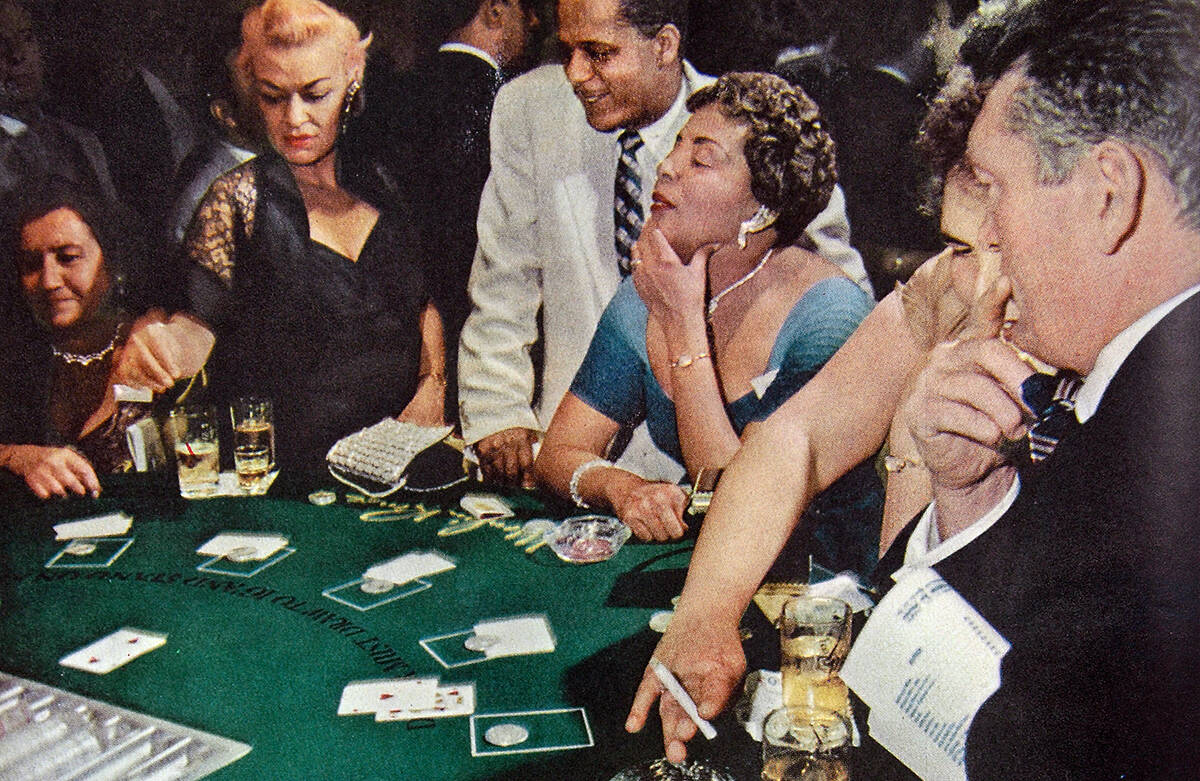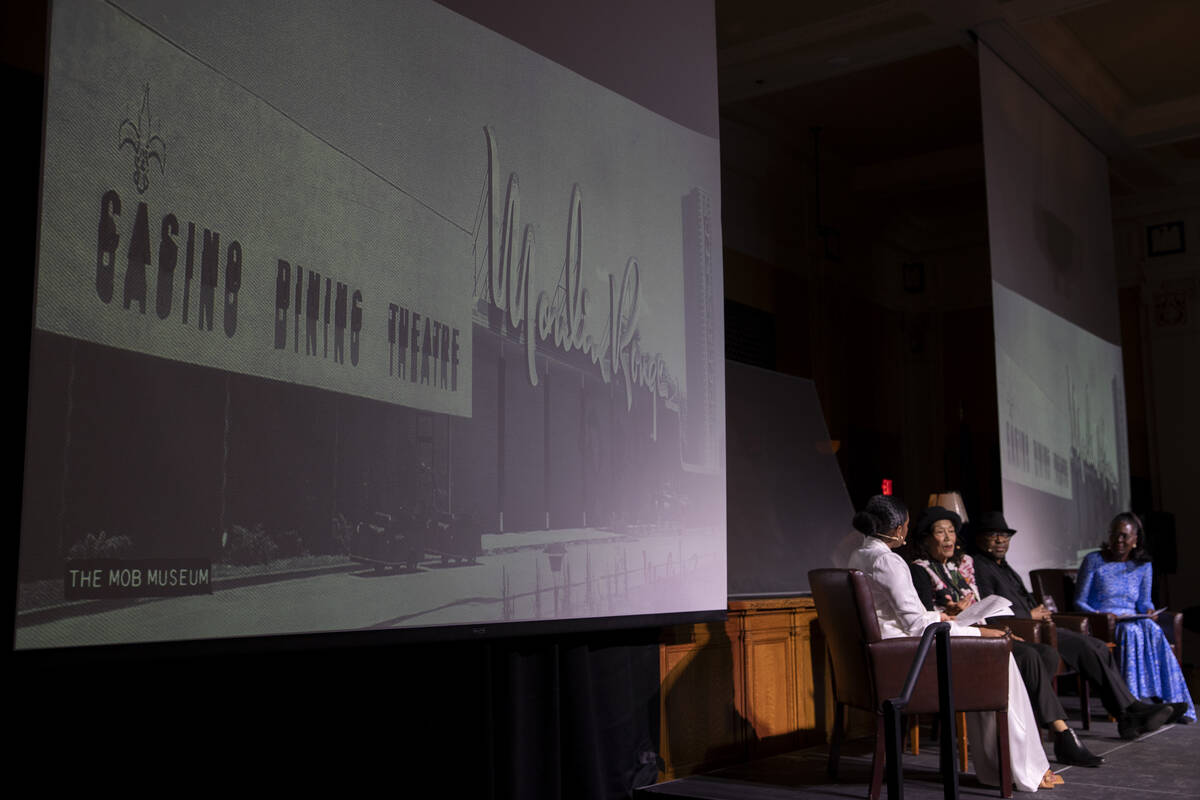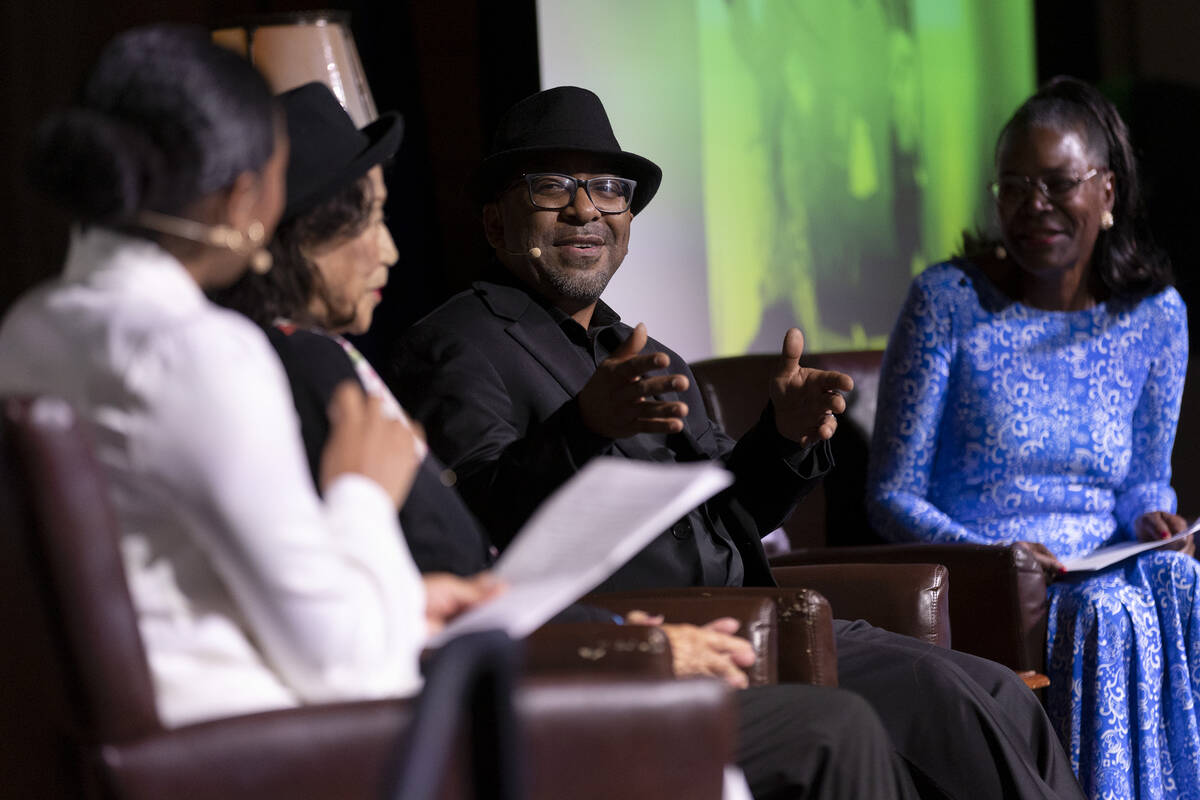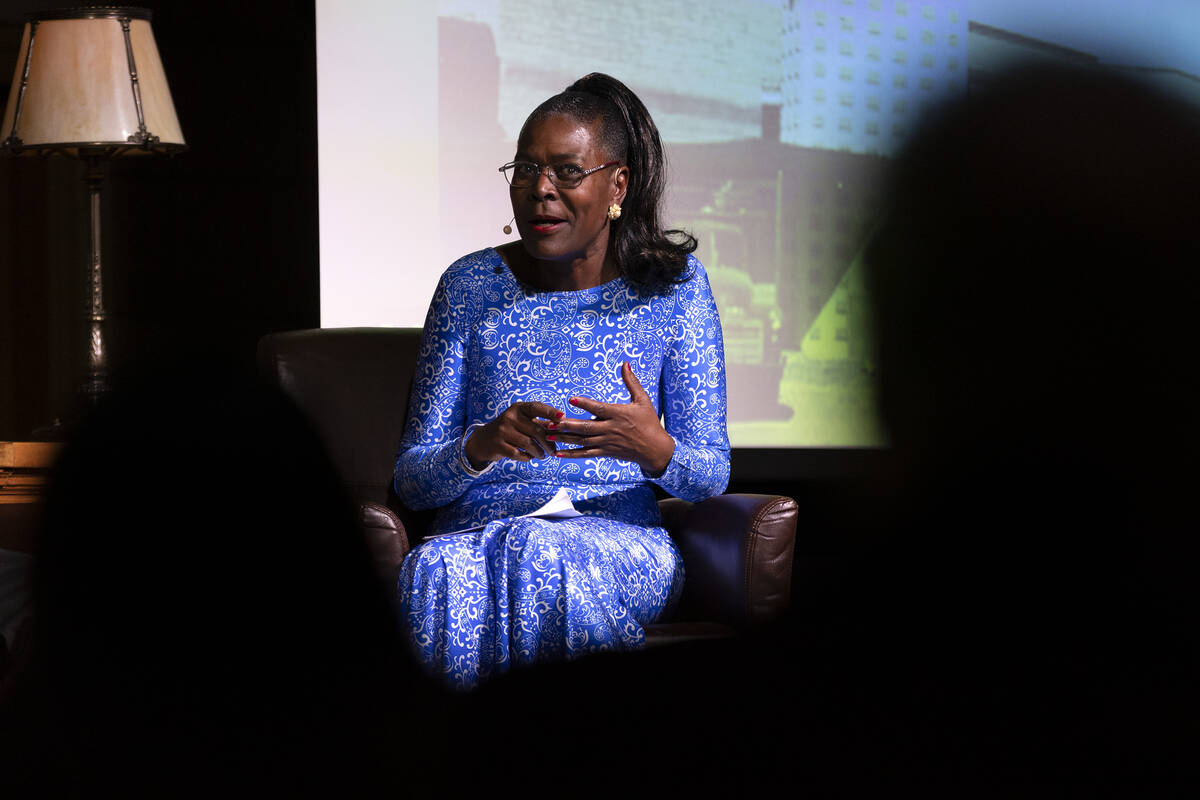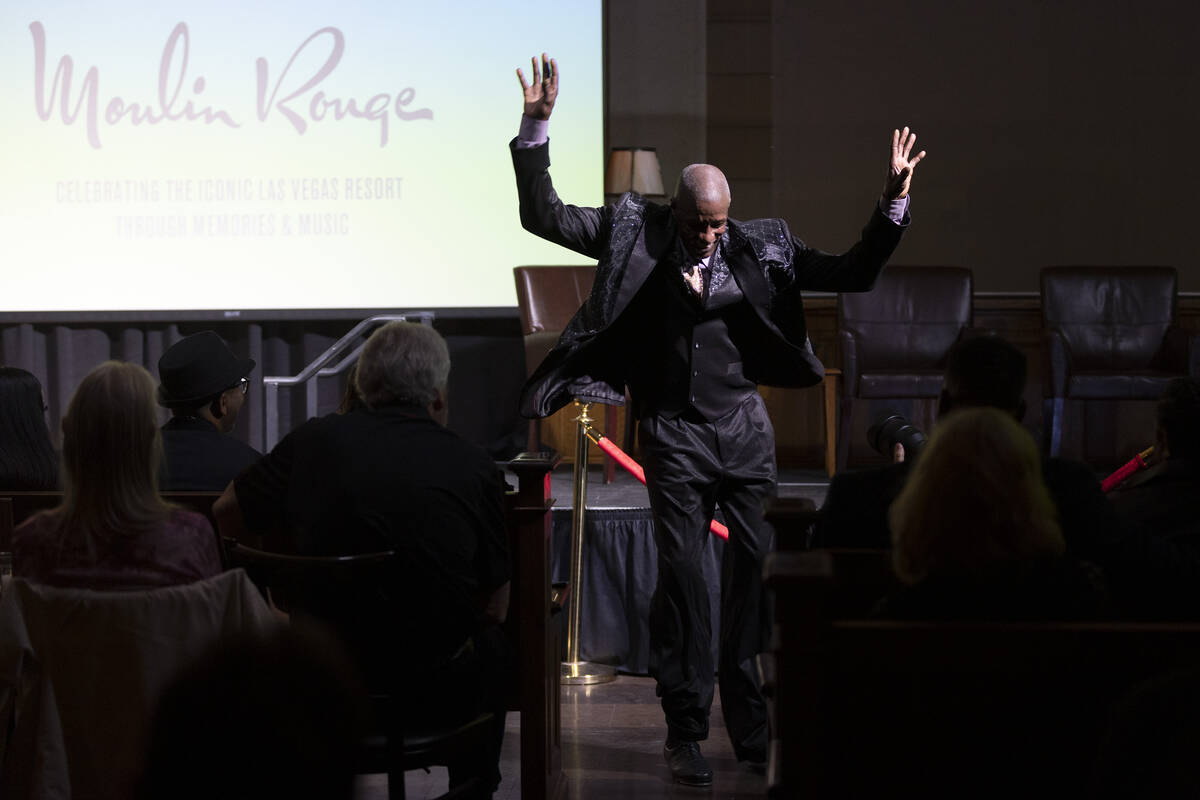 About one hundred people packed inside the Mob Museum courtroom swayed and clapped Thursday night as jazz and dance transported guests back almost 70 years to what it was like inside a once-iconic Las Vegas institution.
The Moulin Rouge, located on West Bonanza Road in the now Historic Westside, was the first racially integrated resort in Las Vegas when it opened on May 24, 1955.
For more than an hour on Thursday, guests were treated to "a night at the Moulin Rouge," filled with musicians, tap dancing, and singing. Entertainers Paris Red, Ivery Wheeler and Leon Gilliam each shone in the spotlight, both in their performances and with their sparkling attire.
People rose from their seats and craned their necks to get a better look at Wheeler's feet as he tap danced, and the night concluded with Gilliam singing "How Sweet It Is (To Be Loved By You)."
The entertainment was proceeded by a panel discussion about the history and legacy of the Moulin Rouge.
A hit from the beginning
Anna Bailey was the first Black showgirl to perform on the Strip and moved to Las Vegas from New York to perform at the Moulin Rouge. She recalled the feeling of seeing the Moulin Rouge for the first time, describing it as beautiful, as if she was in Paris.
"Everybody was there. Almost all of Hollywood was there. Almost all the Strip was there. All the showgirls from the Strip came over … It was a hit just from the beginning," Bailey said of opening night.
The resort opened when Las Vegas was still segregated.
Bailey said she had culture shock after moving from New York. She said she and the other performers at the Moulin Rouge were not allowed to go to Strip hotels and were barred from some restaurants and shops.
But in 1960, the Moulin Rouge was the site of the agreement reached to integrate Las Vegas.
Sammy Davis Jr. was one of several stars of time to pass through the Moulin Rouge. His son Manny Davis told stories Thursday night of the challenges Davis faced in a segregated Las Vegas.
"He suffered the same injustices as every other Black person did in Las Vegas," Manny Davis said.
Davis said his father would receive encore after encore while performing in Las Vega,s but then would be ushered out through the venue's kitchen.
Revitalizing the Historic Westside
Katherine Duncan, founder and president of the Las Vegas Ward 5 Chamber of Commerce, talked about historic preservation and how to revitalize of the Historic Westside.
"I believe the first step is having a shared vision. There's some people who believe that progress means just wiping out all those raggedy old buildings … And then there's some people who want to save every little rock," Duncan said. "So we have to find a happy medium."
Photographs of the Moulin Rouge flashed on projector screens as the panel talked about the popularity of the resort, which would draw people away from Strip shows.
"It was just an awesome educational opportunity for people to sit in and listen to but also this element of fun and excitement," said Mob Museum Director of Public Programs Shakala Alvaranga, who moderated the panel.
Along with the panel and entertainment, there was a temporary exhibit of Moulin Rouge memorabilia on display at the museum Thursday evening.
"These programs and these topics are instrumental to building a community and so I think for the museum to play such a big role in that in convening people and giving people an opportunity to learn about Las Vegas' past, I don't think a lot of people are doing that," Alvaranga said.
Contact David Wilson at dwilson@reviewjournal.com. Follow @davidwilson_RJ on Twitter.