Motorcyclist killed in morning accident on I-15 at Charleston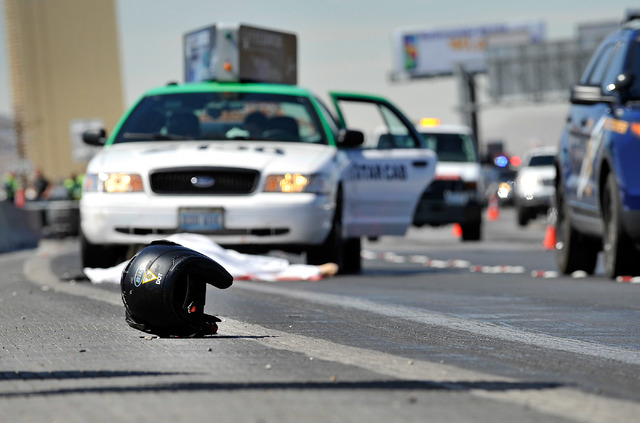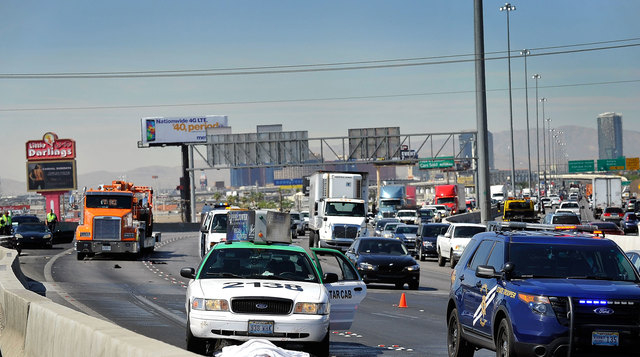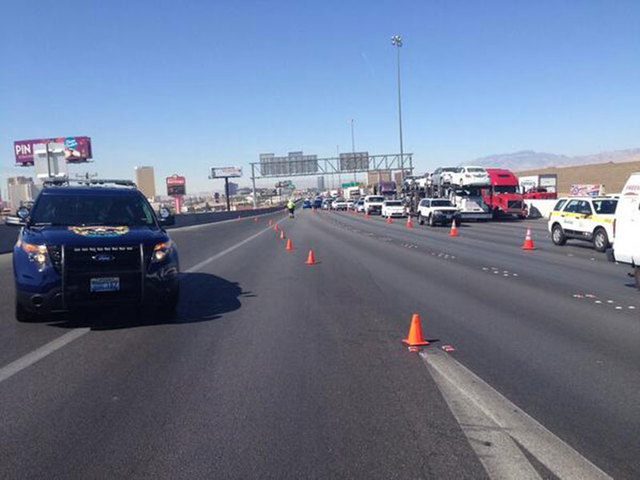 A motorcyclist died after hitting a wall and being thrown into traffic on Interstate 15 in Las Vegas on Wednesday, according to the Nevada Highway Patrol.
The driver was apparently attempting to continue onto the northbound highway from the right shoulder, but was traveling at such a high rate of speed that he crashed into the wall dividing the freeway from the Charleston exit, NHP trooper Loy Hixson said. The bike burst into flames and the rider was ejected.
A cab driver struck him, Hixson said. The cab had passengers but no injuries were reported.
The right two lanes of the freeway and the Charleston exit were shut down for about four hours. The Clark County coroner's office will identify the man once his family has been notified.
Contact reporter Cassandra Taloma at ctaloma@reviewjournal.com or 702-383-0381. Reporter Annalise Porter contributed to this report.