Multiple factors contributed to fatal SpeedVegas crash, experts say
Updated March 4, 2017 - 3:03 pm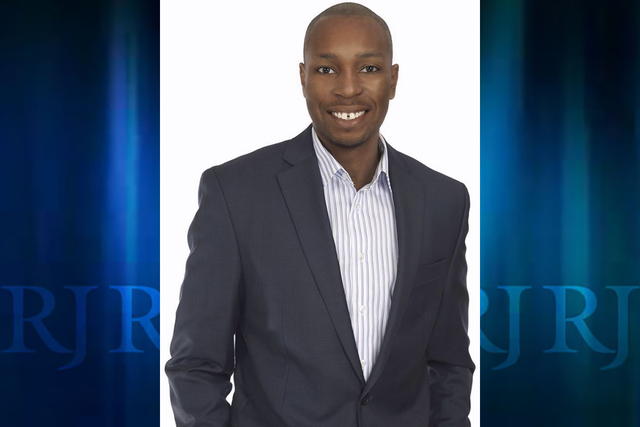 The crash that killed two men at the SpeedVegas racetrack south of Las Vegas was inevitable and could happen again, say industry experts who have reviewed the track and the operation.
The 10-month-old tourist attraction, which lets customers drive exotic cars up to 160 mph around its 1½-mile racetrack, reopened Feb. 23, 12 days after the fatal accident. On the day SpeedVegas, at 14200 Las Vegas Blvd. South, reopened, co-founder Aaron Fessler said he felt confident the track was safe and ready.
But industry experts who spoke with the Las Vegas Review-Journal aren't as sure.
"A combination of factors leads to a crash like this," said Tim Mayer, president of G3 Communications, a worldwide consulting company for motor racing. "Like an aircraft accident, it's a chain of things that happen. If you can break the chain at any one point, you won't have an instance like this. An accident will still happen, but it won't be as serious."
Industry leaders, SpeedVegas rivals and internationally known experts outlined several factors that might have contributed to the crash:
■ The track. Sources disagree on whether SpeedVegas' track is safe for various reasons, from two hard turns at the end of a half-mile straightaway to the barriers and "run-off" zones around the track.
■ The car. The history of the vehicle in the accident, including the presence of aftermarket parts, has some experts wondering whether it was safe enough for customers with little or no experience driving at high speeds.
■ The culture. Some critics say SpeedVegas' leadership and instructors place too heavy an emphasis on speed. Fessler strongly denies the charge.
■ The emergency response. Fessler says it takes only 14 seconds for an emergency response vehicle to respond to a track accident. But a SpeedVegas employee, who police interviewed at the scene, said it took "maybe three minutes" to get to the scene, leading to concerns about readiness for a major accident.
■ A lack of regulation. None of the elements of the fast-car experience — the tracks, the cars, the instructors, the emergency response — are overseen by any local, state or federal regulators. Critics might say tracks, cars or instructors are unsafe, but if the management of a company disagrees, there's nothing stopping it from operating any way its leadership wants.
"Something has to be done," said Romain Thievin, a co-founder of Las Vegas Motor Speedway-based Exotics Racing, a local competitor of SpeedVegas. "Without modifications to the track and the way they (SpeedVegas) operate, it's not a matter of whether there'll be another accident, but when."
THE CRASH
The Nevada Occupational Safety and Health Administration is still investigating what it classified as an industrial accident, and officials won't comment until the case is closed. But according to a Metropolitan Police Department report on the accident, here's what happened:
Craig Sherwood, a 37-year-old real estate agent from Thornhill, Ontario, climbed into the driver's seat of an orange Lamborghini Aventador after a safety briefing with his instructor, Gil Ben-Kely, a 59-year-old two-time breast cancer survivor, who was in the passenger seat.
On one of the laps, the car, after traveling at more than 100 mph on the track's longest straightaway paralleling Interstate 15, failed to negotiate an S curve, spun out of control and slammed into a barrier, where the car burst into flames, killing both occupants.
The track's emergency response vehicle sped to the scene with fire extinguishers, but it was too late to save Sherwood and Ben-Kely.
A witness statement from a SpeedVegas firetruck operator said that "we used everything we had to put out the fire but (were) unable to."
The coroner's office determined that Ben-Kely died instantly after slamming into the concrete barrier and Sherwood was overwhelmed by the flames.
In the weeks since, Fessler said he and his team examined different aspects of the crash to determine whether it was appropriate to reopen.
"We are open today because we have completed a preliminary investigation that focused on three significant categories of likely causes," he said.
By the end of the day of the accident, they concluded that the track wasn't the problem. Fessler said it was designed with "Joe Blow from Nebraska" — a car enthusiast with little or no experience who wants to drive fast — in mind.
Fessler also concluded there was nothing wrong with the Aventador.
"There has been an endless amount of press about vehicle condition and safety recalls, so we began to look very hard at that issue," he said. "We've come to the conclusion that it's not likely to be the cause of the incident."
Lamborghini issued a recall notice on the Aventador shortly after SpeedVegas took delivery of its car. The notice involves an evaporative emissions control system that, if not repaired, could result in a gas tank fire. Critics concur with Fessler that the problem outlined in the recall had nothing to do with the cause of the accident.
Finally, they considered driver error.
"There's a third set of factors around the driver that we have not been able to remove from consideration," he said. "I don't have anything definitive to offer you today, but our focus continues to center around driver conditions.
"When I say driver conditions, it could be a range of things. At the end of the day, the driver lost control of the vehicle, but whether that was medical or something non-medical, it's still something that's under consideration. So not necessarily, but possibly."
But other experts interviewed don't agree.
THE TRACK
Richard Antinucci, a freelance professional race car driver and racing instructor based in San Diego and Kauai, Hawaii, studied the layout of the track and reviewed SpeedVegas' operations and customer videos at the request of the Review-Journal.
"In my opinion, the track is not suitable for such an operation, given the limited run-off area in key parts of the track," Antinucci said.
A run-off area is space for a car to spin out and slow down before it would hit something, like a wall.
For example, Exotics Racing has about an 1,800-foot straightaway with about 450 feet of run-off area. Another local competitor, Dream Racing, has about a 1,600-foot straightaway, with about 600 feet of run-off area.
SpeedVegas' track includes a 2,640-foot straightaway, with about 360 feet of run-off area, according to an estimate made by the Review-Journal using Google Maps.
At the end of SpeedVegas' straightaway, there is an immediate chicane, where a turn to the right is immediately followed by a turn to the left.
"It's a fast corner and there's very little run-off area. If you go off (the track) at the chicane you could have some damage," Antinucci said.
Stephen Olvey, a member of the International Automobile Federation's medical commission, said the track design is fine, but it needs more safety barriers, like tires or other barriers that are designed to absorb and reduce kinetic energy during the impact of an accident.
"If the car is not race-ready as far as driver protection is concerned, then the track needs extensive barrier protection," said Olvey, who reviewed the track at the Review-Journal's request.
"The issue is how safe are the cars to go that fast and impact a concrete wall. Indy and F1 (Formula One) cars are much safer at high speeds due to their inherent construction. One can make a track 40 percent to 45 percent safer with proper impact protection," Olvey said.
The designer of SpeedVegas' track, North Carolina-based Bob Barnard, declined to comment. Mayer and other sources say he's a reputable track designer.
"There are some areas of the track that are readily visible on the pictures, that certainly demonstrate that the track was thoughtfully designed," Mayer said. "The track certainly wouldn't meet F1 standards, but then F1 cars go very much quicker, and the safety system required is totally different than for a standard road car at speed."
Fessler emphasized that the track is safe.
"I didn't come to this industry 10 years ago with a history of developing tracks. But we knew that day one," Fessler said. "We hired a team to help us understand, specifically from scratch, how would you build an experience exactly for this intended use."
Fessler said he's particularly proud of a design element that he pushed for.
"My basic idea is that if you were to come for the first time, you've probably never been in a car like this before. The last thing we'd want to do is dump you onto the straight where people were driving rapidly. I built this half-mile-long section that we call the bunny slope."
Fessler said the first time new drivers get in the car, they're instructed to accelerate to 50 mph and come to a complete stop to get a feel for the brakes. Then they do it again, and the instructor stops the car to show how it's supposed to be done.
"I'm not aware of a single experience that has ever created something like that," he said. "That's just one example of a couple of things where we've tried to adopt this mindset of someone with no experience to be able to develop the competency to have an amazing time."
Fessler did not respond to further inquiry about the track.
THE CAR
Fessler said the Lamborghini Aventador that was involved in the crash was not a contributing factor.
But others in the industry say buying a possibly salvaged car and one modified with aftermarket parts is risky for this type of business.
The Aventador, which has an estimated value of $400,000, arrived at SpeedVegas on Feb. 3, nine days before the crash. Fessler said the only modifications SpeedVegas made to the vehicle were having the vehicle wrapped in orange, for "purely cosmetic" reasons, installing the passenger-side brake and installing a video recording system.
A CarFax report for the Lamborghini Aventador involved in the crash shows the car had at least two different owners before it arrived at SpeedVegas.
The car was owned most recently by a Connecticut resident who could not be reached for comment. The Review-Journal also could not confirm the nature of the vehicle's last transaction.
"We have our own internal, very detailed processes to make sure that we're satisfied that the vehicle is fully safe and prepared for our track operation," Fessler said.
That process involves things like ensuring that the car was properly serviced and that no aftermarket modifications were made to the vehicle, he said.
"This vehicle had in fact passed all of those tests. We're very comfortable with it," Fessler said.
But a 2015 ad posted on the website AdvertiseCarsFree said the car was damaged. The extent of the damage was not clear.
Another 2015 ad for the Aventador on dealrater.com showed that the vehicle was modified with an aftermarket carbon fiber wing.
According to Motortrend.com, Lamborghini designed the natural Aventador's wing to ensure stability at high speeds. The wing adapts to three positions depending on driving conditions.
Antinucci said it is a mistake to modify the factory-designed model with aftermarket products.
"Of course it is going to be worse (with a modification). How much? I cannot tell you, but it's definitely not ideal," Antinucci said.
Fessler did not respond to further inquiry about the car or the online ads.
The Aventador involved in the SpeedVegas crash was also a convertible, which Exotics Racing co-founders David Perisset and Thievin say is a red flag.
"You try to avoid that," Thievin said. "It could be dangerous if the car were to roll over."
THE CULTURE
SpeedVegas promotes that it allows customers to drive up to 160 mph, and customers can see a video display in the waiting area that shows how fast other drivers are going on the track.
Photos on SpeedVegas' Instagram account show customers posing with the car they drove and the highest speed they reached, from 121 to 150 mph.
"What you're doing is risky, and you're inviting people who don't know how to do this that well to try and do something very dangerous," Antinucci said.
Ado De Micheli, a co-founder of Dream Racing, a local SpeedVegas competitor, said overemphasizing speed can be dangerous.
"To be fast, to achieve the fastest lap time, you simply need to drive well. This is our first and last goal, and it is not determined or defined by the top speed achieved at the end of the straight, which speed might push inexperienced drivers to brake past the ideal braking point," De Micheli said.
Fessler said his instructor training program is "typically about a 10-day process for each of our coaches."
He said he likes coaches to have "a very significant amount of experience, usually several years in the industry or related fields before they come here."
Fessler said that training is not all safety-related and includes things like, "how to deliver a good experience, and how to provide the correct level of coaching to make sure that a guest has a great time and wasn't pushed beyond his comfort level."
REGULATION
Fessler said that after the crash, SpeedVegas completed a "voluntary recertification process to conclude that the track design and safety elements conform to all known standards."
He did not respond to further inquiry about who certified the track.
The only regulations a driving experience business like SpeedVegas or Exotics must comply with come from a landlord and a company's insurance carrier. In SpeedVegas' case, the landlord is a private landowner.
The co-founders of Exotics Racing, some experts within the industry and Fessler agree that some form of regulatory oversight is essential. But who should do it?
Clark County has personnel within its building inspection department that regularly monitor attractions with tracks, including the Las Vegas Monorail and roller coasters at the Circus Circus Adventuredome and New York-New York hotel-casino and at Buffalo Bill's in Primm.
But track operators say the department does not have personnel that regularly review their attractions. Inspectors reviewed the track, buildings and fire response at SpeedVegas before the track's opening last year.
There's no state agency equipped to regulate the industry, either. Perisset and Thievin say it's probably too late to bring the issue to the Legislature during its current session, meaning that it would probably take years to even start an effort.
"It would be very hard for a state regulator to come up with an appropriate set of regulations," Mayer said. "This is a very complex issue for a very small industry, which is a lot like racing but very different in some substantial ways."
There are tracks with similar attractions all over the country that are also unregulated, but there is no motivation to set up oversight on a federal basis.
Federal transportation regulators review accidents all the time, but there is nothing in place to set basic rules on track safety, vehicle operation or instructor and mechanic training.
"In racing, we spend a great deal of effort to study and learn from incidents, which is why safety has improved so dramatically," Mayer said. "I would say that the real test for the operators here is whether they seriously investigate the causes of the accident, learn from it and implement changes if they are needed."
Contact Wade Tyler Millward at wmillward@reviewjournal.com or 702-383-4602. Follow @wademillward on Twitter. Contact Nicole Raz at nraz@reviewjournal.com or 702-380-4512. Follow @JournalistNikki on Twitter. Contact Richard N. Velotta at rvelotta@reviewjournal.com or 702-477-3893. Follow @RickVelotta on Twitter.
RELATED
SpeedVegas reopens, CEO gives first interview since fatal crash
SpeedVegas CEO says race track will reopen next week
SpeedVegas closed until further notice after 2 die in Lamborghini crash Sunday
SpeedVegas instructor's spirit will be 'forever with us,' son says