Nevada has a trash problem — but in reverse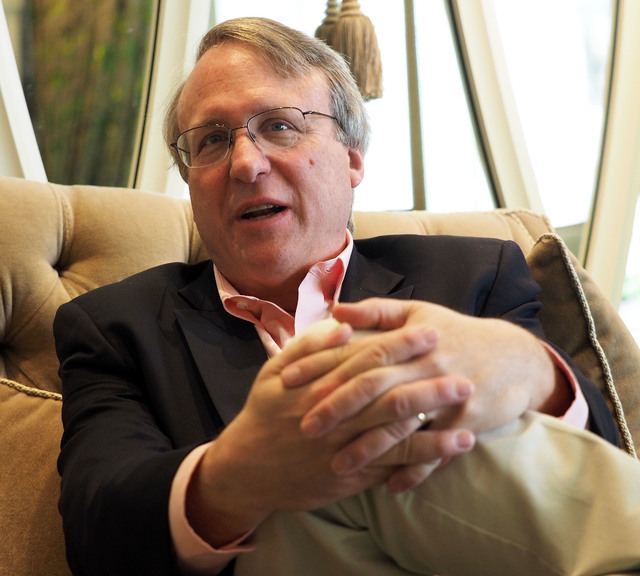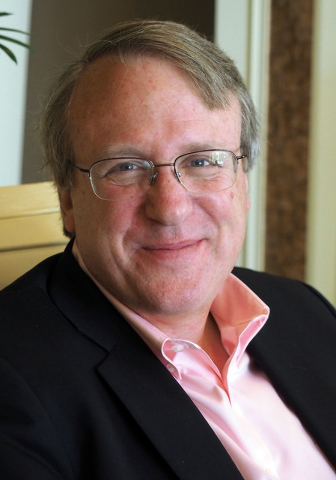 Like many states, Nevada has a trash problem.
"But the issue here is in reverse," said Erik Noack, waste management bureau chief for the Nevada Division of Environmental Protection.
Throwing trash into a landfill is so cheap in Nevada that it's posing a challenge for the state to beef up more eco-friendly waste management programs.
"It's very, very difficult to cost less money than digging a hole and throwing trash into it," said Brian Northam, an environmental health supervisor at the Southern Nevada Health District.
Although some areas of the country export their garbage to other cities or states because of landfill capacity concerns, Nevada's two largest landfills are projected to reach capacity in several more centuries.
The Republic Services-run Apex Regional Landfill just north of Las Vegas is projected to last until 2482.
In most other states, where the cost of land is higher than Nevada's, there is an economic incentive to divert waste from landfills and look to other means of more eco-friendly waste management, like composting.
"We actually have to get diversion, recycling and reuse going in the face of inexpensive landfilling," Noack said.
The state is just starting to increase its efforts to turn that trash into something reusable or more eco-friendly. All of the Las Vegas Valley's municipalities are participating in single-stream recycling, Noack said.
But, the state has a long way to go. In 2014, Nevada's recycling rate was 23.4 percent, compared with the national average of 34 percent in 2013.
Clark County had a recycling rate of 17.74 percent in 2015, down from 20.55 percent in 2014. Northam said, though, that the drop "can be attributed to the falling commodity market as well as the Port Authority strike in the first few month of 2015," in a letter to Jim Trent, the southwest branch supervisor at the Nevada Department of Environmental Protection.
MATTER OF DEMAND
Noack said it largely comes down to demand.
"And there is demand, and we see it even with tourists," he said, adding that he will get complaints from people about a lack of recycling bins on the Strip.
"Something should be done in that regard, but the way we have made inroads with some of these casinos is through green events, green buildings, zero waste. They themselves want to be LEED Platinum to get an award," Noack said. "If we can get one going, then you can shame the others into also becoming green properties."
He added that demand from residents is limited because people don't want to pay more for their monthly garbage bill.
Cost is an ongoing issue.
"There's no such thing as a free lunch," said William Gay, CEO of solid waste handling and transfer company, Tunnel Hill Partners. Gay was a keynote speaker Monday at WasteExpo, the largest, annual solid waste, recycling and organics industry event in North America. The event at the Las Vegas Convention Center began Tuesday, runs through Thursday and is open to the public.
If people want more recycling or more composting services, they have to be willing to pay for it, he said.
"You have to tell the community, 'Look, these are your options, this is what it's going to cost,' but it comes down to what's important for the environment, and what does the community want?" he said.
Nevada is also starting to strengthen its composting initiatives.
Terra Firma Organics, which accepts green waste, opened in Las Vegas in 2015, and the state approved a permit for another composting facility, Western Elite, in Lincoln County last November. Hog-feeding operation R.C. Farms is also slated to move and expand by the end of this year.
"The goal is to make sure that there's enough capacity to take all that food waste," Noack said.
It's a goal that was reinvigorated by last year's Southern Nevada Food and Organics Recovery Workshop, hosted by the Environmental Protection Agency, the Nevada Department of Environmental Protection, the Environmental Finance Center West and the Regional Transportation Commission of Southern Nevada.
The workshop was held in response to the state's falling recycling rate and was intended to start a dialogue in Southern Nevada on how to move forward with waste management.
"The workshop participants made it very clear that there is a strong interest in reducing food waste in Southern Nevada, and many new connections were made that have already resulted in more food donation, hog feeding and composting," said Zoe Heller, with the EPA's Pacific Southwest Office, via email.
LAGGING NATIONAL TRENDS
When it comes to waste management, Nevada seems to be lagging behind national trends.
For the first time since its debut in 1968, WasteExpo hosted a series of panels on food recovery, complementing its fourth year of panels on composting and organics recycling.
"In the past two years we have seen a dramatic increase in awareness of the problem of food waste," said Meghan Stasz, a panelist at WasteExpo and senior director of sustainability at the Grocery Manufacturers Association.
"Just to have these programs now at WasteExpo and panels on organic waste and what this industry can do to help meet the need for more composting, more anaerobic digestion, more solutions for businesses, states and municipalities to reduce their food waste is a great bellwether (of a trend) that's here to stay," she said.
Education, infrastructure, policies and regulations were identified as opportunities for Southern Nevada during the 2015 workshop.
Recycling coordinators in Southern Nevada and Northern Nevada are working to inform businesses and schools and raise community involvement with recycling. Southern Nevada's recycling coordinator, Rachel Lewison, presented on Nevada's food waste challenges to the Nevada Food Safety Task Force and Nevada Environmental Health Associations' Annual Joint Education Conference in late April.
The EPA's Pacific Southwest office and its local partners are working to bring in additional food recovery and measuring programs by the end of the year.
Contact Nicole Raz at nraz@reviewjournal.com or 702-380-4512. Find @JournalistNikki on Twitter.
RELATED:
Clean technology helps boost energy savings of trash trucks