New brew at Las Vegas Valley taprooms to aid Camp Fire victims
Updated November 27, 2018 - 8:46 pm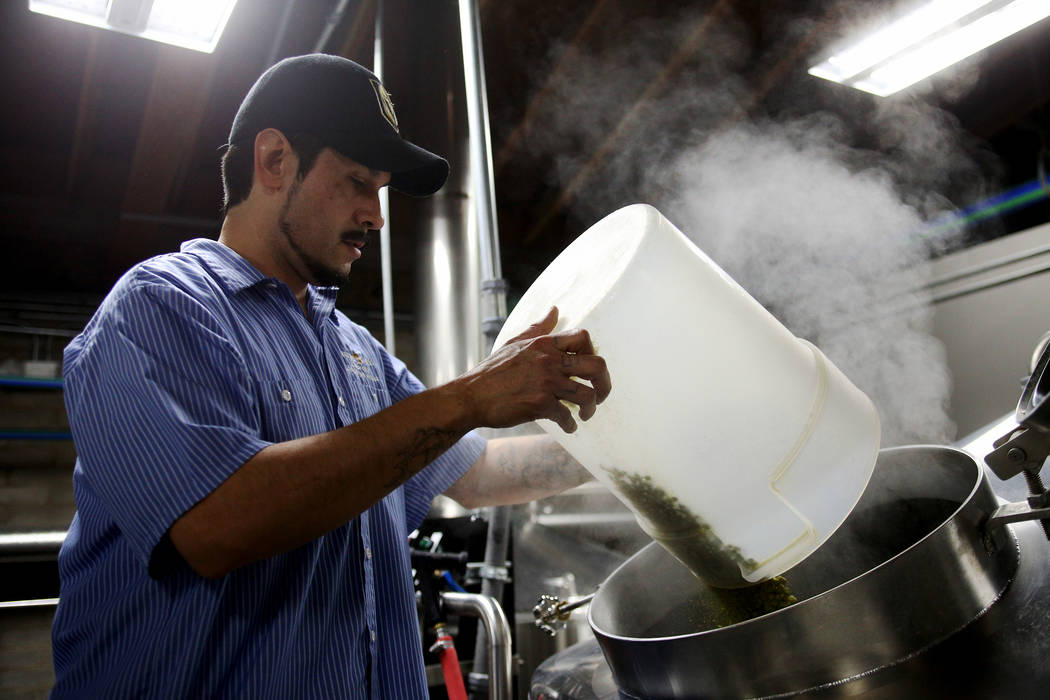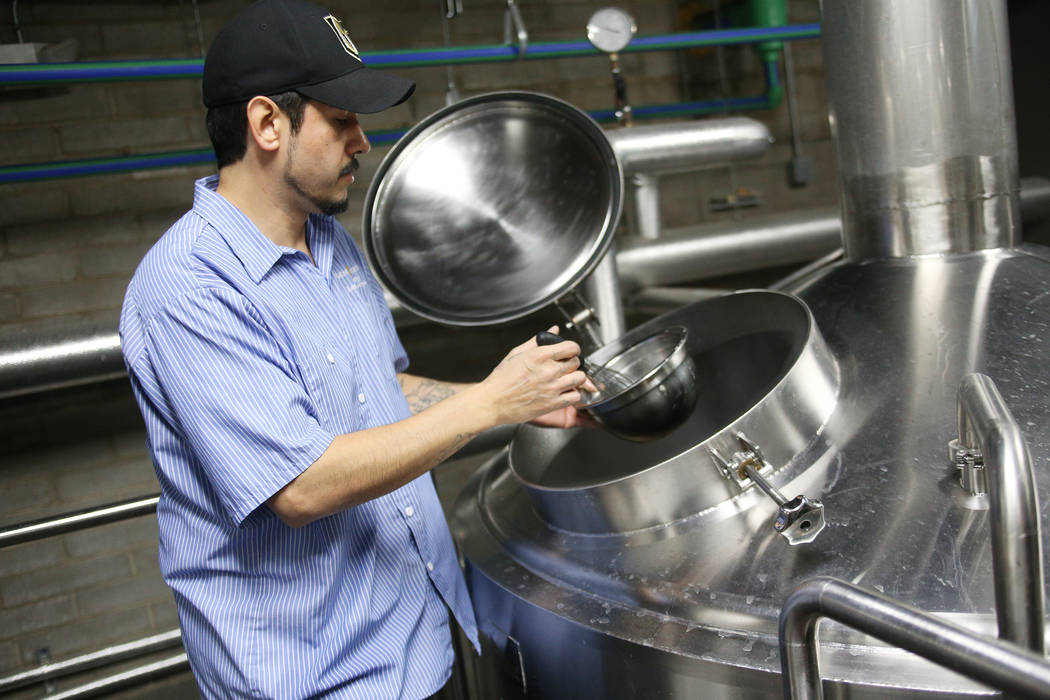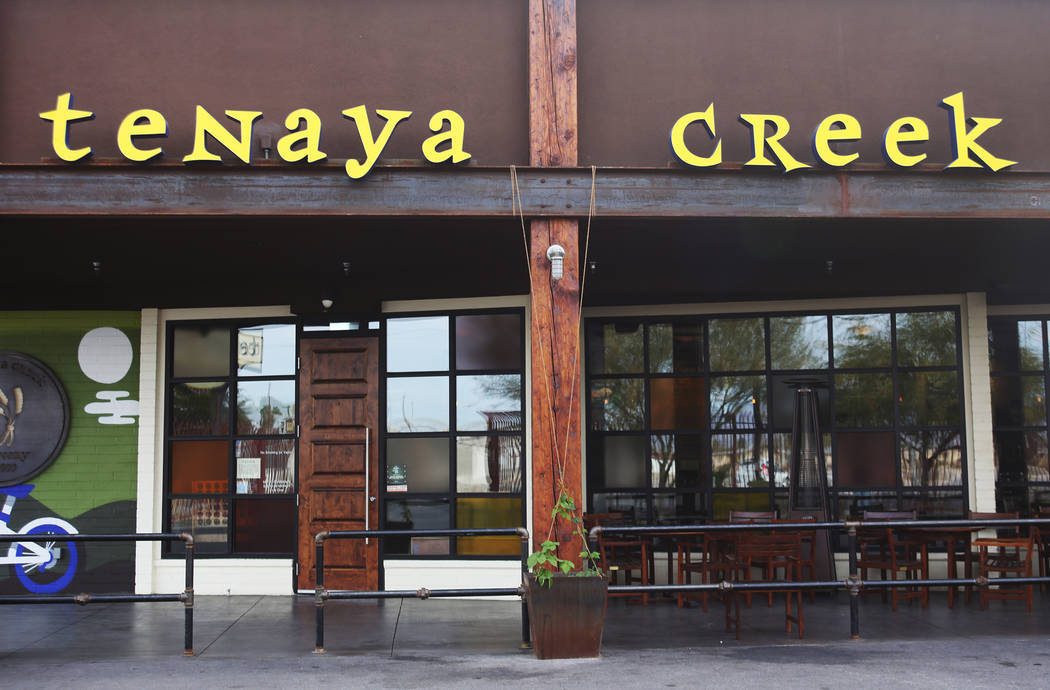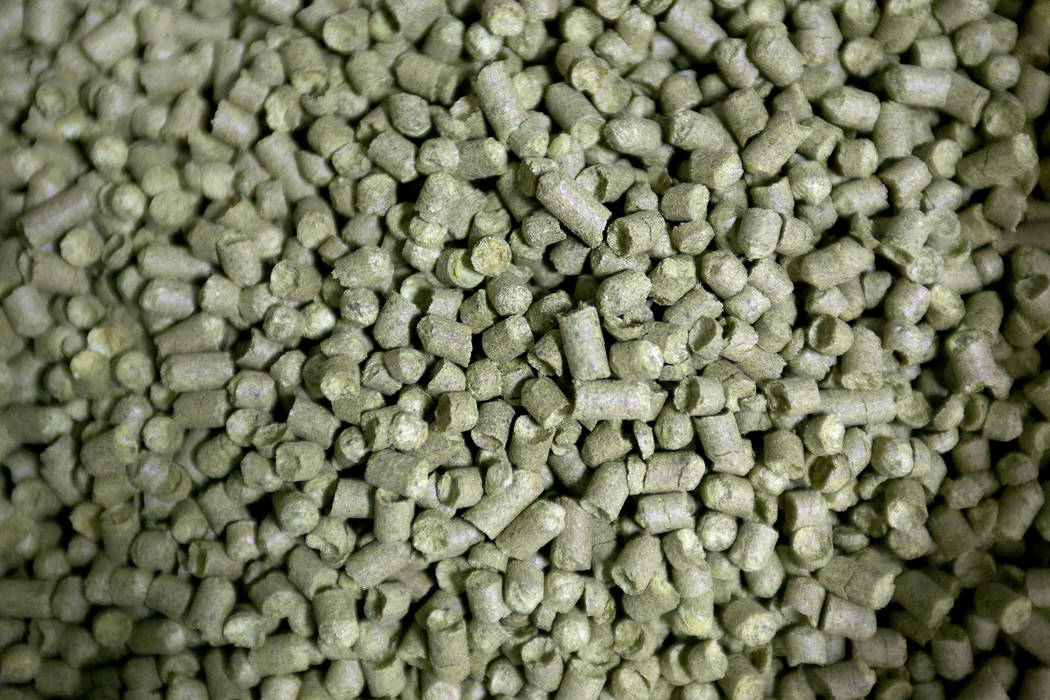 In one of Tenaya Creek's large, silver kettles, a new beer is brewing.
It's not an original recipe — it was emailed to breweries all over the country. It wasn't expensive — most of the ingredients were donated. And it's not going to make the business any money.
But in about three weeks, the wort and hops that began boiling Tuesday will raise thousands of dollars for victims of the Northern California Camp Fire.
It's all part of a new Giving Tuesday initiative concocted by Sierra Nevada Brewing Company, which is based in Chico, California, where thousands of fire evacuees are still seeking shelter.
The idea? Come up with a brand new beer, which Sierra Nevada did, called Resilience IPA. Start brewing it Tuesday. Donate 100 percent of the proceeds to the Camp Fire Relief Fund. And ask brewers across the country to do the same.
"We know that the rebuilding process will take time, but we're in this for the long haul," an open letter from the company's founder, Ken Grossman, reads. "Our hope is to get Resilience IPA in taprooms all over the country to create a solid start for our community's future."
'No brainer'
When the proposition first landed in Anthony Gibson's inbox, Tenaya Creek's head brewer said it was a "no brainer."
"I signed us up right away," Gibson told the Las Vegas Review-Journal.
Soon after, Sierra Nevada — which happens to be his favorite big craft brewery — sent over the recipe. A supplier then delivered the free ingredients. And on Tuesday, Gibson and his crew got to work.
"The craft beer community — this is how the majority of us are," Gibson said. "If we can help, we will."
A handful of other local breweries are chipping in, too, including Hop Nuts Brewery, Bad Beat Brewing and CraftHaus Brewery.
Wyndee Forrest, the co-owner of CraftHaus, said Sierra Nevada was the inspiration behind her and her husband Dave's Henderson brewery.
Like Gibson at Tenaya, they admired how environmentally conscious Sierra Nevada has always been. And in 2010, Dave Forrest, who was a home brewer at the time, won a contest to attend the brewery's "Beer Camp" in Chico.
At the camp, he collaborated with nine other contest winners to brew a new beer. He came home with the inspiration and determination to open what became CraftHaus. The rest is Henderson history.
"As soon as we saw the post from Sierra Nevada about Resilience IPA, we were on board," Forrest said.
Where to get it
The locally brewed Resilience IPA will not be canned, and it will only be served at the breweries where it was made. That will avoid distribution fees, maximizing the amount of money that will go directly to Camp Fire victims.
Nearly 90 people died in the blaze, and hundreds are still missing.
CraftHaus will begin brewing about 300 gallons Wednesday, along with a small crew from Astronomy Aleworks, a new brewery in Henderson, though the beer will be sold at CraftHaus. A tapping party is scheduled for Dec. 14.
Tenaya Creek began brewing about 500 gallons Tuesday but has not yet set a date for its tapping party. It will announce the event over social media. But Gibson estimated it will go for about $4 a pint.
Bad Beat will begin brewing about 300 gallons Wednesday and will also host a tapping party Dec. 14.
It's unclear when Hop Nuts will begin serving Resilience IPA, but the beer takes about three weeks to make.
Both breweries were named on a list of participants published by Sierra Nevada. As of early Tuesday, that list included more than 1,000 other breweries throughout the country.
Sierra Nevada's open letter ends with the statement: "We'll get through this together."
Contact Rachel Crosby at rcrosby@reviewjournal.com or 702-477-3801. Follow @rachelacrosby on Twitter. The Associated Press contributed to this report.