New Golden Knights gear goes fast at team's Las Vegas store
Updated May 20, 2018 - 8:09 pm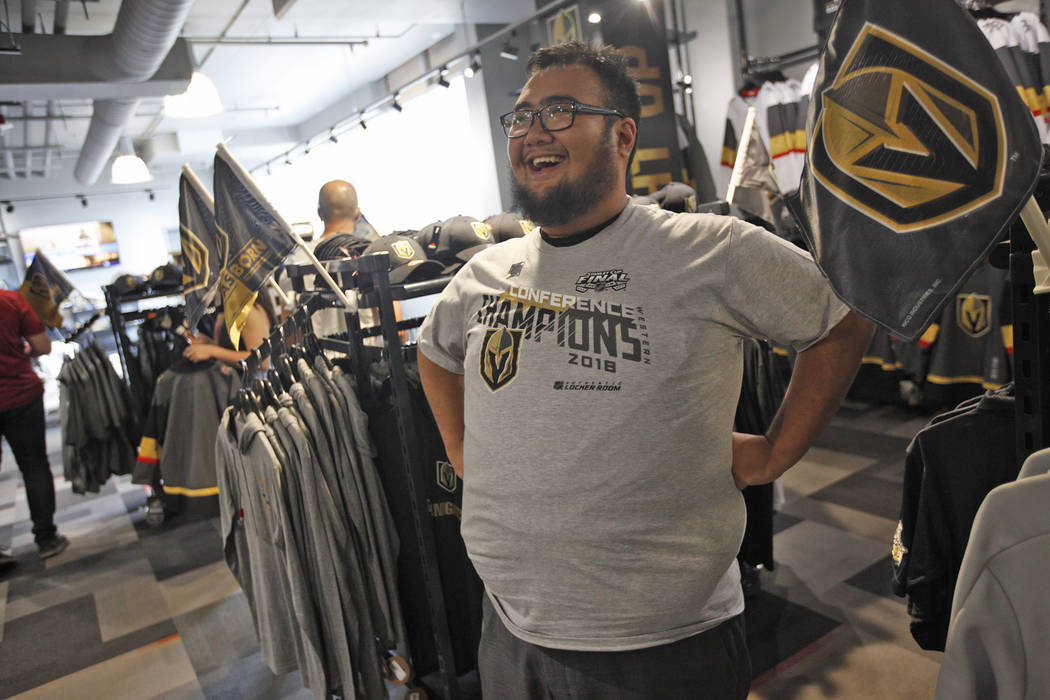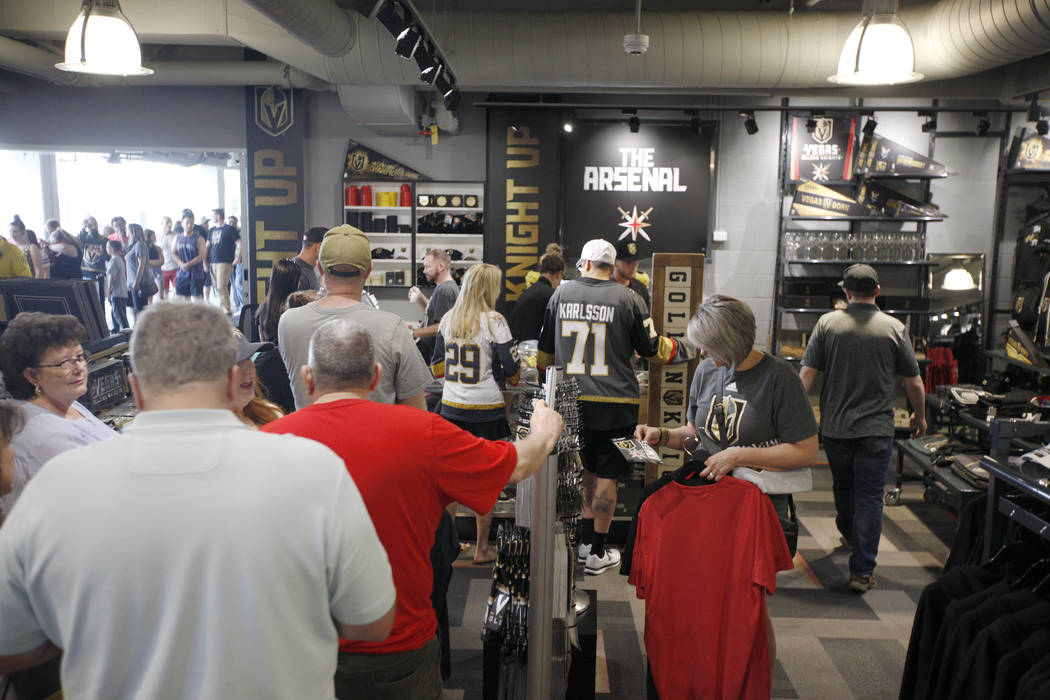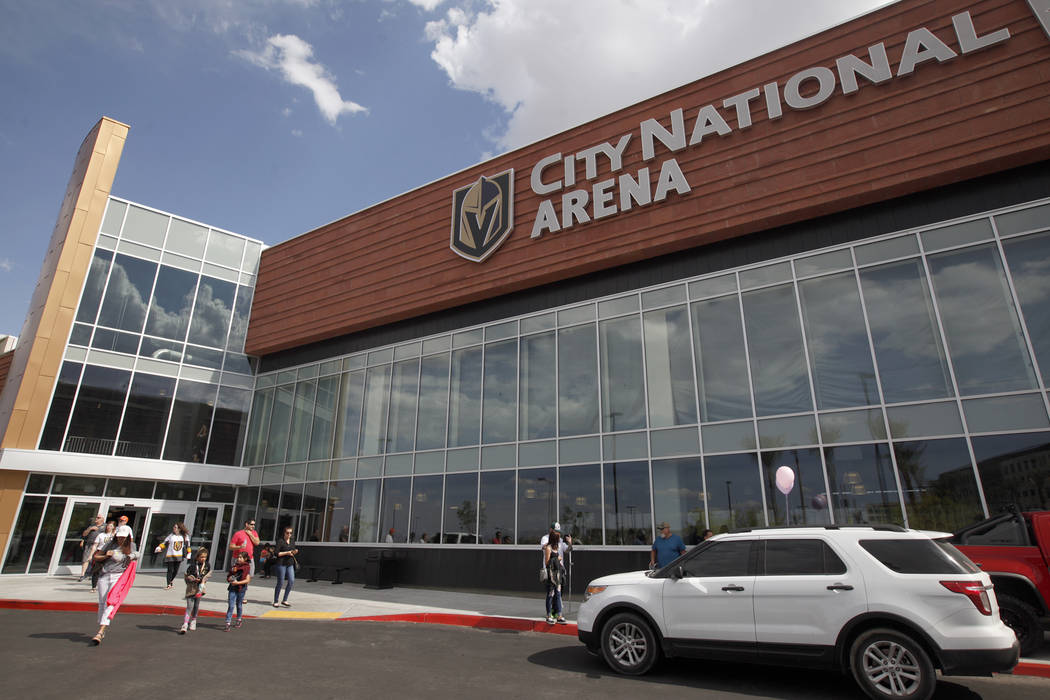 Fans of the Golden Knights can call their team Western Conference champions, but many of them will have to wait a little longer to show it off.
After the Knights punched their ticket to the Stanley Cup Final on Sunday, "Conference Champions" T-shirts at the team's Summerlin store sold out in about a half-hour.
The line to get in the store grew quickly following the Knights' 2-1 victory over the Winnipeg Jets, with more than 100 fans waiting in front of The Arsenal at City National Arena.
Mark McArthur was one of the first to grab one of the 150 gray shirts that were piled on a table at the front of the store. He ran down from the upstairs bar where he watched the game and was among a handful of people waiting to be let in by a security guard.
McArthur, like most, didn't think before the season that he would have the opportunity to purchase Knights championship merchandise.
"It's not this easy to make the Stanley Cup," he said, clutching his shirt.
Hilary Mody of Las Vegas grabbed one of the last shirts on the table. She got over to the practice arena after watching the game with friends and waited about 30 minutes to get in the store.
After years of watching minor league sports, she was excited to see a pro team succeed in her hometown.
"It just makes me proud being from here," Mody said. "We now have a team on the map."
The Arsenal was not the only store Sunday to see a flurry of fans looking for championship gear. Dick's Sporting Goods stores at Fashion Show mall and Galleria at Sunset were packed with fans, too. Dick's will have extended hours — opening at 6 a.m. Monday — to accommodate the frenzy.
The Arsenal's new merchandise was gone before Sean Pokluda could get inside the store, but he stuck around to see what else was available. He won't be in line in the morning, though, after the store has had a chance to restock shirts.
"I gotta work," Pokluda said. "It's Monday."
Contact Blake Apgar at bapgar@reviewjournal.com or 702-387-5298. Follow @blakeapgar on Twitter.