No alcohol-related driving deaths in Nevada for Fourth of July weekend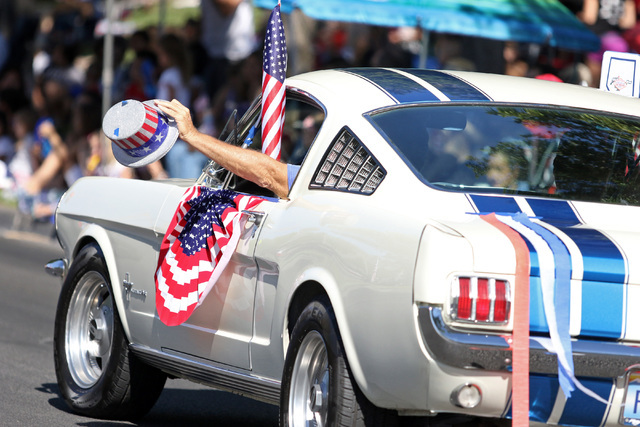 No deaths were reported from alcohol-fueled crashes on Nevada's roads and highways during the Fourth of July weekend for the first time since 1994, when state officials began tracking such statistics, the Nevada Department of Public Safety reported.
The feat was likely accomplished by a combination of people opting to use ride-sharing services, taxis or designated drivers from 6 p.m. Friday to midnight Monday, coupled with a stream of public service announcements warning people to stay off the road if impaired, officer David Gibson of the Department of Public Safety said.
"It's almost impossible to say what caused this to happen, but we're happy that there were no fatalities," Gibson said. "If we knew what it was, we'd do it every single day to keep these tragedies from happening."
From 1994 to 2015, 98 deaths resulting from drunken driving were reported on Independence Day weekends, including five last year, Gibson said. The Department of Public Safety didn't say how many DUI arrests and alcohol-related accidents were reported statewide during the holiday weekend.
Additional troopers were deployed on state roads and freeways to watch for impaired drivers, according to the Nevada Highway Patrol. For the first time, the highway patrol partnered with Uber in a campaign aimed at urging tipsy motorists to call the ride-sharing company.
"We're always vigilant with DUI enforcements, putting extra manpower on the roadways and educating the public to notify us when they see impaired drivers," trooper Chelsea Stuenkel said.
Officials from the Metropolitan Police Department on Las Vegas and the North Las Vegas Police Department also said additional officers were assigned to their respective cities, though no new programs were implemented.
Unlike other local agencies, Henderson police did not assign additional officers for patrols or DUI enforcement for Independence Day, but police spokeswoman Michelle French said the city was "very fortunate to not have any alcohol-related fatalities over the weekend."
Contact Art Marroquin at amarroquin@reviewjournal.com or 702-383-0336. Follow @AMarroquin_LV on Twitter.