No end in sight for Yucca legal fights
September 26, 2013 - 4:21 pm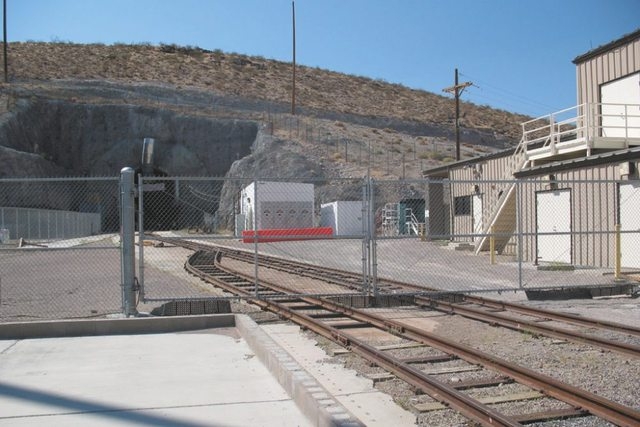 WASHINGTON — There's no end in sight for legal fights over Yucca Mountain.
Fresh lawsuits started piling up Thursday, a day before a deadline for responses to a federal court ruling that ordered the Nuclear Regulatory Commission to revive licensing for the controversial Nevada nuclear waste site.
— The state of Nevada asked for the ruling to be reconsidered by a broader selection of judges on the U.S. Circuit Court of Appeals for the District of Columbia. Attorneys argued that reopening the Yucca case would be a waste of money.
— Lawyers for the state of South Carolina, Aiken County in South Carolina and Nye County in Nevada sued to force NRC chairman Allison Macfarlane to be removed from making decisions on Yucca Mountain. The governments, which favor the site development, charged Macfarlane is biased against the project because of articles she wrote and comments she made before joining the agency last year.
The filings come as various players in the long-running battle over nuclear waste disposal adjust to the latest twist — the August 13 finding by a three-judge panel that NRC acted illegally when it cut short its review of a license to develop a nuclear waste repository at the Nevada site 100 miles northwest of Las Vegas. The judges split 2-1.
Judges ordered the NRC to resume licensing activities at least until the agency has exhausted $11 million in carryover funds. All parties say that amount would not be enough to complete the process. But it may be enough to release key safety reports that — depending what they say — could keep the project alive politically.
In a 15-page legal document, Nevada attorneys argued the NRC halted licensing not in "bad faith disregard for the law," but to preserve dwindling resources.
"We understand there are these remaining funds, but we also understand those funds can't even come close to doing this job," said Marta Adams, Nevada chief deputy attorney general.
"To compel a useless thing is really not appropriate at the judicial level, and I don't think anybody in these austere times is in a position to just throw money away," Adams said.
Meanwhile, South Carolina and the counties turned to the court after Macfarlane declined to recuse herself from Yucca Mountain matters before the NRC. The chairman, a geologist and former college professor, said her writings and comments were made years ago to provoke debate, and she has an open mind on the project.
"Chairman Macfarlane's disqualification is necessary to ensure that the licensing proceeding is conducted in an impartial and fair manner," said the lawsuit, which also seeks an injunction to have her removed swiftly.
There was no immediate comment from Macfarlane or the NRC.
Contact Stephens Washington Bureau Chief Steve Tetreault at stetreault@stephensmedia.com or 202-783-1760. Follow @STetreaultDC on Twitter