North Las Vegas cop still hospitalized after Tuesday night shooting
October 8, 2014 - 8:02 pm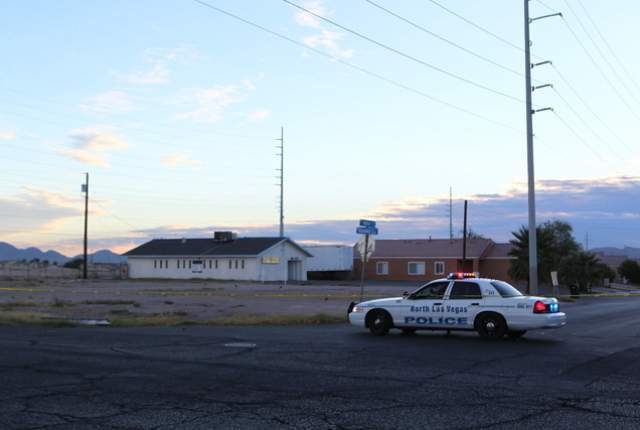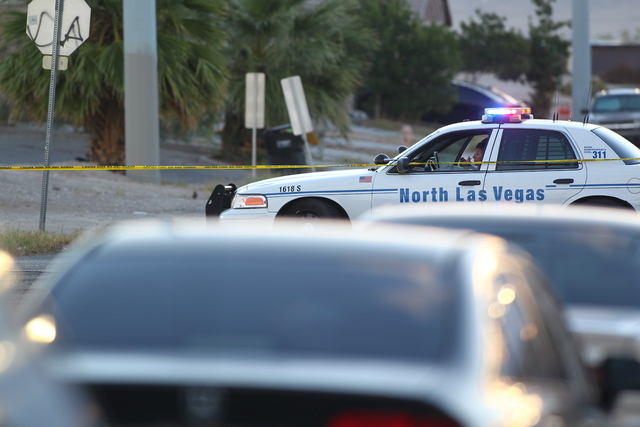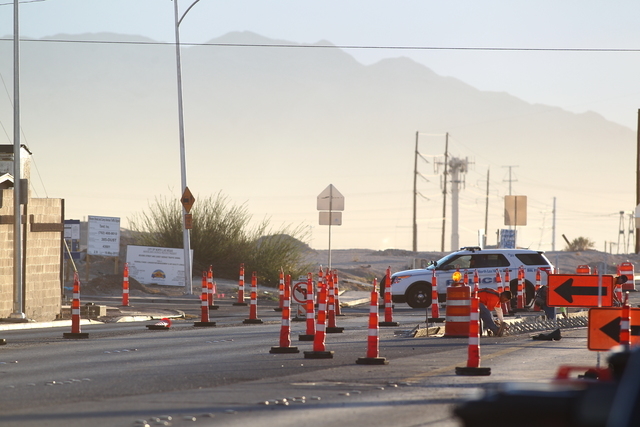 A man was dead and a police officer was hospitalized Wednesday after a North Las Vegas shootout the night before.
It started as a traffic stop on Carey Avenue near Commerce Street about 11 p.m. Tuesday. The driver pulled into the driveway of a home in the 700 block of West Miller Avenue and took off on foot.
Two police officers chased the man into a desert lot, where he fired at them, hitting one in the lower extremities several times, Sgt. Chrissie Coon said.
Both officers fired back and the man was hit. He was pronounced dead at the scene.
The wounded officer was transported to University Medical Center with injuries were not life threatening, where he remained Wednesday evening, Coon said.
It was all a surprise for the people in the house on West Miller.
Steve Lucas, who lives at the house, said he had no idea what was happening. His daughter and grandchildren were visiting when the commotion started.
"I heard all the noise first," Lucas said.
Minutes later, he said, officers knocked at his door, asking about the BMW parked in front of his house.
Lucas had "no idea whatsoever" where the car parked in his driveway had come from.
"I didn't know it was there until police came," he said.
Officers told Lucas and his family to stay inside while they investigated, he said.
Lucas was outside watering his lawn just minutes before everything started. If he had gone out earlier, he might have crossed paths with the fleeing man.
That thought scared Lucas because if the guy was willing to shoot at police, he said, he probably would have had no problem shooting Lucas.
The wounded police officer is a 30-year-old man and has been with North Las Vegas police for seven years. The other officer is 33 and has been with the department for eight years. The department did not identify that officer by gender.
The names of the officers will be released 48 hours after the shooting, per police policy. Both officers involved have been placed on paid administrative leave.
The identity of the deceased will be released by the Clark County coroner's office.
This is the fourth officer-involved shooting in North Las Vegas this year.
Kimberly De La Cruz contributed to this report.
Contact reporter Colton Lochhead at clochhead@reviewjournal.com or 702-383-4638. Find him on Twitter: @ColtonLochhead. Contact Annalise Little at alittle@reviewjournal.com or 702-383-0391. Find her on Twitter: @annalisemlittle.