Officials say Las Vegas Valley needs to be ready for disasters
September 17, 2017 - 8:13 pm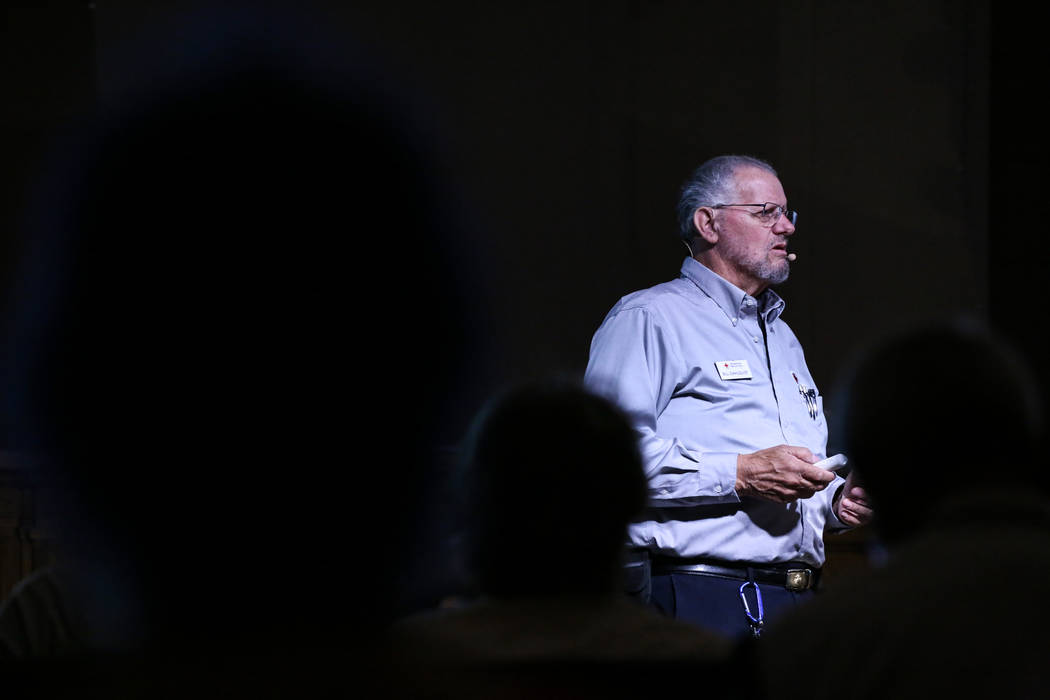 Las Vegans do not have to worry about the type of hurricane conditions that recently rocked communities in Florida and Texas, but safety officials said valley residents should be prepared for other types of disasters.
About 35 people attended a community safety forum at the Mob Museum on Sunday to listen to American Red Cross volunteer Bill Dahlquist give tips on preparing for the unpredictable.
Dahlquist said the two main disaster situations Las Vegans should be prepared for are terrorist threats and earthquakes. Las Vegas is better suited than many cities to deal with earthquakes because the buildings are typically newer structures, he said.
The most important way to prepare for disaster, Dahlquist said, is to assemble a safety kit.
The kit should include food, water, extra medication, first aid supplies, a flashlight, a radio, tools, clothing, pet supplies, bedding, and duct tape, he said. Anything that requires power should use batteries or an alternative source, such as a crank. If the device requires batteries, make sure there are extras in the kit.
Dahlquist also recommended having important documents, such as Social Security cards, birth certificates and copies of credit cards in the kit. Having cash available is important, he said, just in case there is no power at ATMs in a disaster situation.
Contact Blake Apgar at bapgar@reviewjournal.com or 702-387-5298. Follow @blakeapgar on Twitter.
Dahlquist said it is important to not just come up with an escape plan, but to practice that plan for a smoother evacuation if disaster does strike.