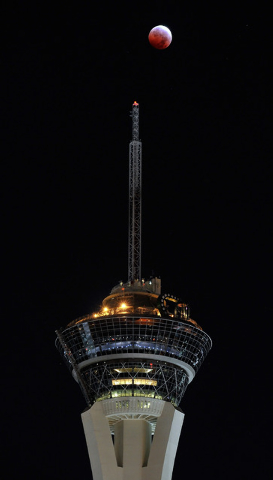 A total lunar eclipse or "blood moon" appears above the Stratosphere Tower on early Wednesday, Oct. 8, 2014, in Las Vegas.
The eclipse is the second in a rare series known as the tetrad, in which the moon is completely covered by the Earth's umbral shadow for four eclipses in a row, as opposed to only partial eclipses that fall in the outer penumbra.
The next total lunar eclipse will be on April 4, 2015, according to NASA.