PI, not police, sought video that cleared teen of murder charge
September 24, 2014 - 6:16 pm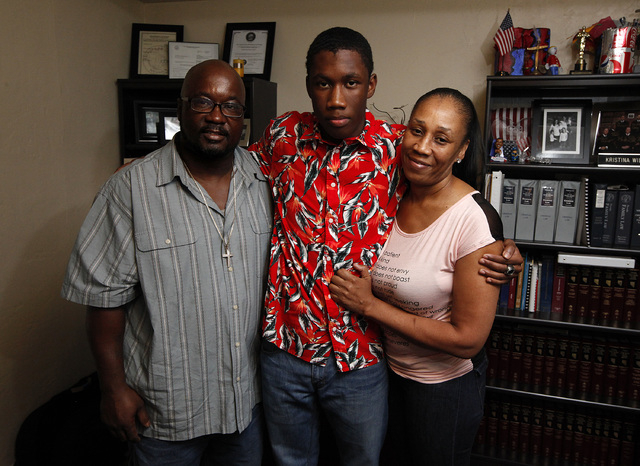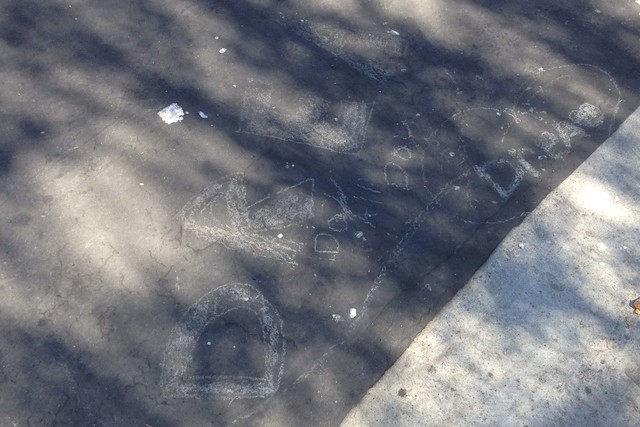 A private investigator working on what's become a botched murder case sought evidence North Las Vegas police didn't: video from the suspect's alibi.
That suspect was Patrick Wayne Harper, the 16-year-old cleared in the killing of Andrea Lafon. Police said she died during a marijuana deal gone bad.
Investigator Toby Tobiasson, working for lawyer Kristina Wildeveld, got a court order for surveillance video from the convenience store Harper said he was at when Lafon was shot about 7:15 p.m. Sept. 5.
The video shows Harper leaving the AMPM at 5th Street and Washburn Road — more than two miles from where the shooting happened — that day at 7:14 p.m., Tobiasson said Wednesday.
"It was impossible for Patrick to have committed this crime," said Tobiasson, who retired from the Las Vegas Metropolitan Police Department in 2013 after 24 years.
After leaving the store with a slushy drink, Tobiasson said, Harper went to a football game at his school, Mojave High. Students and coaches said they saw him there.
"They said Patrick is a good kid," Tobiasson said. "He's all about athletics."
Harper has never been seen with a gun and is not involved with gangs, said Tobiasson, who worked in Metro's gang unit.
"This is completely against his character," Tobiasson said about Harper, who appeared timid Wednesday and declined to talk to Las Vegas Review-Journal reporters other than to say he plays volleyball and basketball.
The Clark County district attorney's office dropped Harper's murder charge Tuesday. Arrested Sept. 11, he spent 13 days behind bars, half in Clark County Juvenile Justice Services Detention Center and half in the Clark County Detention Center.
Tobiasson said he had been keeping the DA's office informed on what evidence he would be submitting for the case. He thought that Harper would be released from jail Tuesday but kept under house arrest.
"I don't think any of us were expecting that he was going to walk into court and the charge would just be dropped," Tobiasson said.
A North Las Vegas police report shows Harper told investigators from the beginning that he was miles from where Lafon was shot, but they arrested him anyway.
The Lafon case is still open. For now, they have no other suspects, according to North Las Vegas police spokesman Aaron Patty.
"In light of this new video that was produced by the defense and submitted to the DA's office, now our detectives are going to have an opportunity to… make that a part of the investigation," Patty said Wednesday.
Lafon was shot Sept. 5 while sitting in the driver side of a vehicle in the 2600 block of Small Mountain Avenue, near the intersection of Ann at Losee roads. The shooting stemmed from a disagreement over the price of less than an ounce of marijuana. Police said a potential buyer was $5 short of the $40 cost of the pot and that he pulled a gun from his waistband and shot her in the head.
She died the next day at University Medical Center.
A witness North Las Vegas police interviewed gave them the name Patrick "too Livee." They took that name to Clark County School District police, who provided them Patrick Harper's name, plus the name of another student who may have witnessed the shooting.
Police showed a photo of Harper to a witness who was in the car when Lafon was shot, but she didn't recognize him, according to a police report. Investigators later took the witness to Harper's school to see him, and she still didn't recognize him.
Anyone with information on the shooting can contact police at 702-633-9111 or, to remain anonymous, call Crime Stoppers at 702-385-5555 and www.crimestoppersofnv.com.
Contact Ricardo Torres at rtorres@reviewjournal.com and 702-383-0381. Find him on Twitter: @rickytwrites.