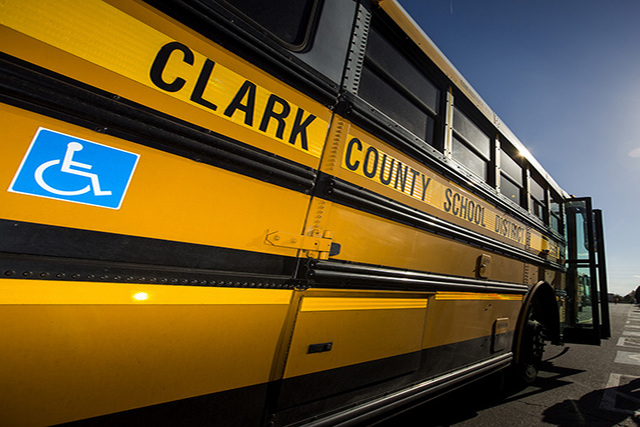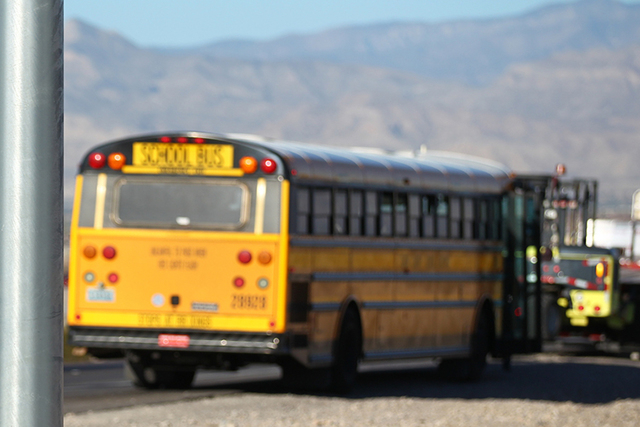 A Clark County school bus was the target of a pellet gun shooting Friday afternoon, according to Clark County School District Police Capt. Ken Young.
The shooting occurred at about 1:30 p.m. when the bus — serving only special needs students — was driving south on U.S. 95 approaching Boulder Highway, carrying one student. Young said there were no holes in the bus but a pellet clearly hit and chipped a bus window.
The shooting resulted in no injuries and no one being hit. Police don't have any suspects in custody, he said.
"There was no intended target, as far as we can tell," Young said.
This is a developing story. Check back for details.