Police: Facebook message leads to fatal shooting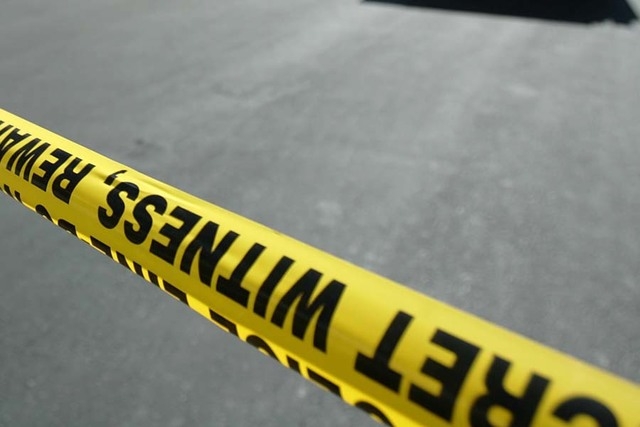 A flirtatious birthday message on Facebook led to fighting and killing in the street last month, Las Vegas police said.
Police arrested 20-year-old Rodolfo Orejel on Monday in connection with the killing of Keena Day on the night of July 27.
According to police records released Tuesday, the incident began when Day's friend, Jalen McDaniel, sent a birthday message to a 17-year-old girl on social media. McDaniel told police he didn't know the girl, but he liked her picture. When the girl's boyfriend saw the message, he got mad and challenged McDaniel to a fight.
The men agreed to meet later at the corner of Walnut and Alexander roads, according to the report, and McDaniel headed out to recruit Day, who lived near the intersection, as backup. Day grabbed a folding knife and a wooden stick, and the pair went to meet their opponent.
A short time later, three men approached them on the corner.
One of the men pulled a black handgun out of his waistband, and the first shot was fired into the air, McDaniel told police. Investigators later recovered an unfired .357 Sig cartridge and a cartridge casing that was fired on the corner of Walnut and Alexander, the report said.
McDaniel and one of the men brawled for several minutes, and the report said when the fight was over the men shook hands. The three men walked away from Day and McDaniel. But it wasn't over yet.
As the three men walked away, a black sedan with several men inside pulled up. The report said one of the men in the car shouted, "Get them," and Day challenged them to shoot him and ran off after the three men with McDaniel behind him.
The man with the gun fired at Day and missed. As Day ran for cover, the man advanced toward him and fired another shot that hit him.
The report said Day fell immediately. His autopsy showed that the bullet struck Day in the right upper arm and went through into his chest. Authorities believe the bullet's trajectory indicated Day was not facing the man who shot him.
Detectives believe Orejel is the man who fired at Day after fighting with McDaniel. The report said witnesses in the neighborhood captured some of the fight and the vehicles involved on video, but not the shooting.
Orejel faces a charge of murder, and is scheduled for arraignment Wednesday morning.
Contact Kimber Laux at klaux@reviewjournal.com or 702-383-0381. Find her on Twitter: @lauxkimber. Contact Wesley Juhl at wjuhl@reviewjournal.com and 702-383-0381. Find him on Twitter: @WesJuhl.