Program helps former Nevada prisoner close chapter on criminal past
October 15, 2016 - 10:23 pm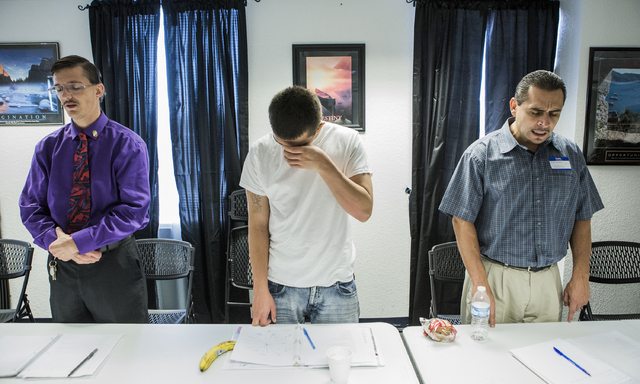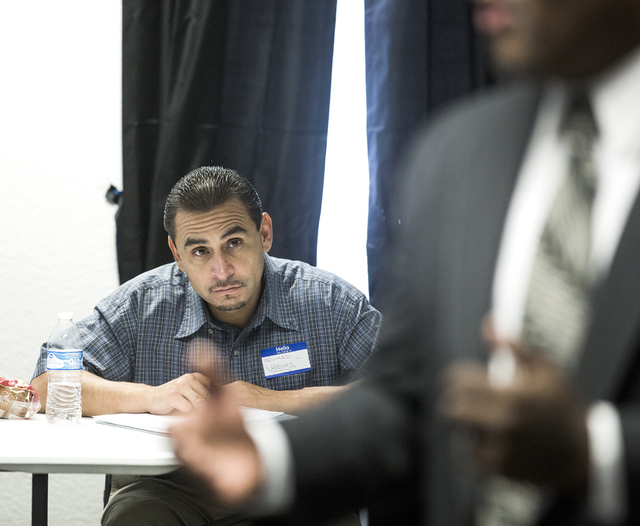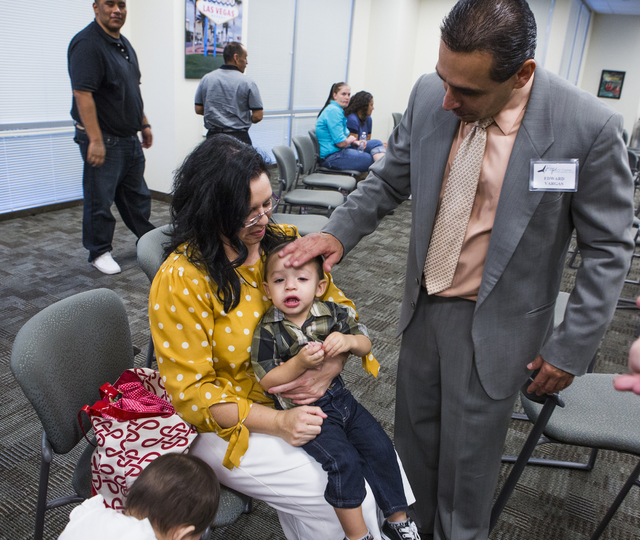 Edward Vargas spent nine years in prison on several felony charges — after a robbery, he rammed a cop car as he traveled at more than 65 mph.
The August graduate of the Hope for Prisoners inmate re-entry program said that crash changed his life. Both he and the officer were hospitalized with serious injuries.
"I hit him dead on with the truck I was in," he said. "When I woke up that night, I realized something had to change in my life."
Vargas was one of two dozen students at the Hope for Prisoners pre-vocational training class in August. The 40-hour class is meant to give participants the tools they need for a fresh start before they start looking for a job.
"Hope for Prisoners is bigger than just a job," program founder the Rev. Jon Ponder told Vargas' class. "It's about building a life."
Better choices lead to better habits, which lead to a better character and better opportunities, Ponder explained again and again throughout the week.
Ponder speaks to his students with a pastor's passion; he stomps his feet and gestures with his hands and twirls around. He uses call-and-response to keep participants engaged and uses symbols to reinforce his messages about emotional control, personal responsibility, work ethics and self awareness.
Three days into the class, Ponder spoke about inner demons and learning from mistakes. He first told the class to take out their toolboxes, and every participant stood up and pantomimed opening a toolbox with goofy smiles and sound effects.
Vargas, one of the most eager participants, said he's been through other re-entry programs, but none compare to Hope for Prisoners.
"I feel like I got delivered from those demons that were inside of me," he said.
That included the guilt Vargas carried for his crimes, especially for injuring the officer. Throughout his prison time he reflected on the fact that police officers pulled him out of that truck and saved his life, even after he almost killed one of them.
"I've been looking to make peace," he said. "I want him to sincerely know that I apologize for what I did."
He got the chance thanks to Hope for Prisoners' Chris Petco, a retired Las Vegas police lieutenant. Petco couldn't arrange for them to meet, but one day during class he called Vargas into his office with a message.
The injured officer forgave him and said he's proud of the work Vargas is doing, Petco told him.
"That meant everything," Vargas said. "Now I can close that chapter of my life."
Men in Vargas' family have gone to prison for three generations, but Vargas said now his children won't take that path.
"The buck stops here," he said.
Contact Wesley Juhl at wjuhl@reviewjournal.com and 702-742-3016. Follow @WesJuhl on Twitter.