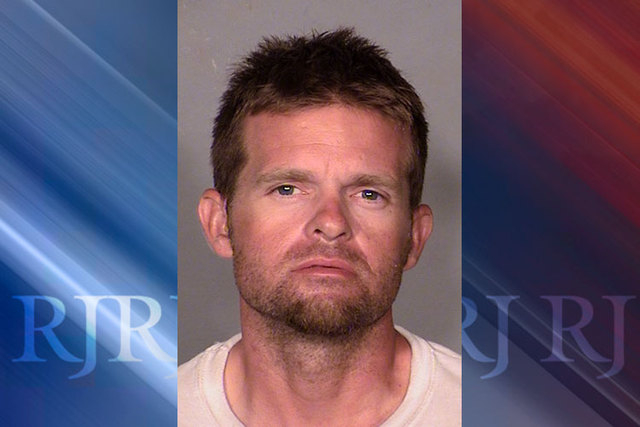 One of rancher Cliven Bundy's sons has been arrested for skipping a court appearance.
A warrant had been issued for Cliven Lance Bundy in September after he failed to appear in court for a hearing before Judge Linda Marie Bell. He was arrested on the warrant Sunday and is expected to appear in court Thursday, according to the Clark County Detention Center log.
Federal agents arrested Bundy in the Jean Dry Lake bed after spotting a group of all-terrain vehicles riding outside their permitted area on public lands, according to the Bureau of Land Management. Agents stopped the vehicles, and Bundy was driving one for a tour group.
Bundy was booked on outstanding warrants, the BLM said. Bundy also had a controlled substance on him, agents said.
It's not the first time Bundy has missed a court appearance.
The rancher's 34-year-old son was arrested in August for criminal contempt and parole violations on burglary and weapons theft charges. He was released from jail.
Bell had issued a warrant for Bundy in July after he didn't appear for a drug diversion program hearing. He had undergone hip surgery the day the July hearing was scheduled, according to his father.
The younger Bundy was ordered last month to report to an intensive drug treatment facility in Las Vegas, according to his lawyer Jeff Rue, with the Clark County Public Defender's Office.
In February 2013, the son pleaded guilty to felony burglary and weapon theft charges.
The younger Bundy, one of the rancher's 14 children, was not part of the armed protest against federal agents in a cattle roundup dispute earlier this year, his father said.
Contact reporter David Ferrara at dferrara@reviewjournal.com or 702-380-1039. Find him on Twitter: @randompoker.
Previous coverage
See more reports on Cliven Bundy's conflict with the Bureau of Land Management.