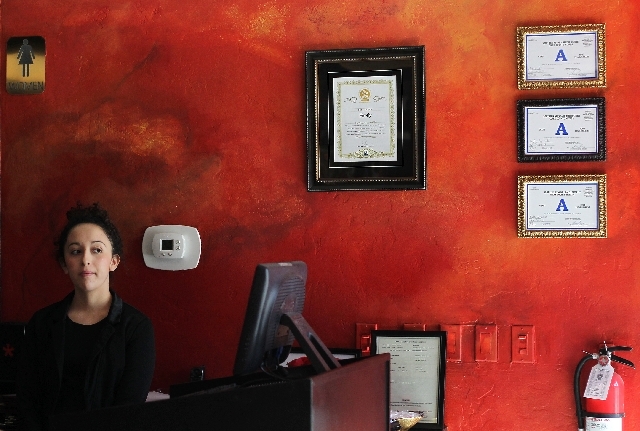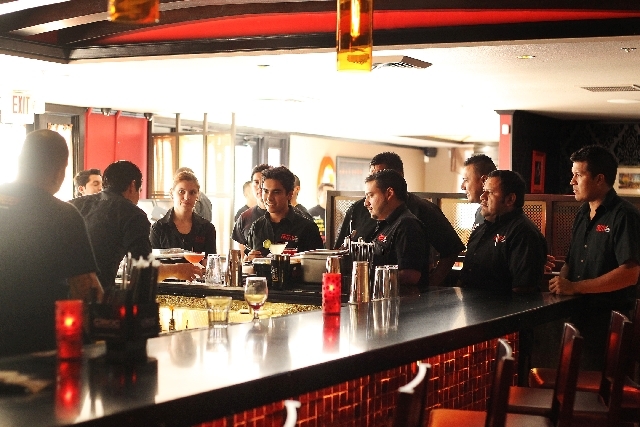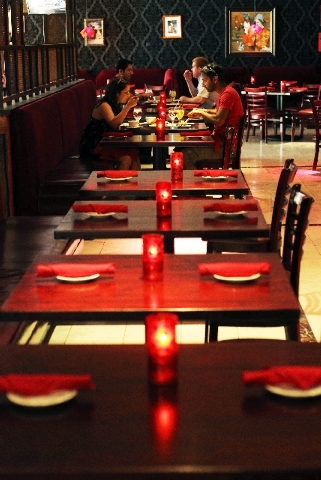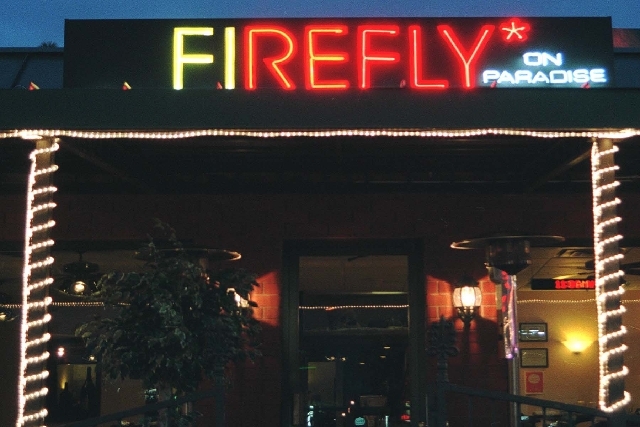 Firefly on Paradise, which was closed by the Southern Nevada Health District after being linked to a salmonella outbreak that affected nearly 300 people, reopened Friday afternoon in a new location.
The new Firefly, at 3824 Paradise Road, is in the former location of Z'Tejas. It has the same menu as the original, with a little tweaking, and is expected to be open until after midnight tonight.
Tabitha Simmons, business partner and wife of Firefly chef/owner John Simmons, admitted to a bit of nervousness, but also some degree of optimism.
"We're very excited, and I think both very hopeful that this gives us the opportunity we've been dying for to earn people's trust back," Simmons said.
She said most of the employees from the original location have moved on to the new one, and that the team and operation have undergone special scrutiny from the Southern Nevada Health District.
"We went through their normal process, but in light of what happened, they're very sensitive," she said. "They want to make sure nothing like this ever happens again. They were here Tuesday and gave us an 'A' grade."
Simmons said they've hired a food-safety consultant, which was one of the health district's recommendations.
All employees received food-safety training and the consultant spoke to each of them on the protocols of the ServSafe program of the National Restaurant Association.
General manager David Bowers, she said, is in training to become a ServSafe instructor.
"We're conducting rigorous checks of all of our suppliers too," she said.
The cause of the outbreak was traced to cross-contamination of chorizo.
"One of the other things we're doing is instituting hazard analysis and a critical-control-point program," she said, which monitors every point at which contamination can occur — "wherever your defenses can be weak. It's not required, but something we're doing in addition to what any restaurant would be required to do."
Simmons stressed that Firefly is working hard to regain trust.
"I don't know if it's been stated enough how seriously we take this and how difficult this has been for us, and how we want to do everything we can to prove to people that we have the safest kitchen in town," she said. "We live here and our kids go to school here. We don't want to leave. We want to continue being part of the community."
Contact reporter Heidi Knapp Rinella at hrinella@reviewjournal.com or 702-383-0474.