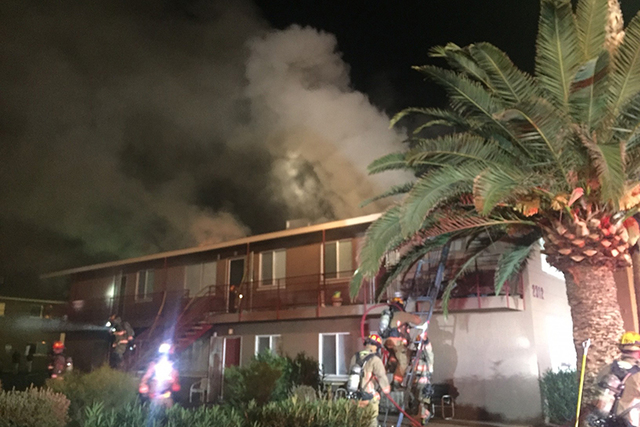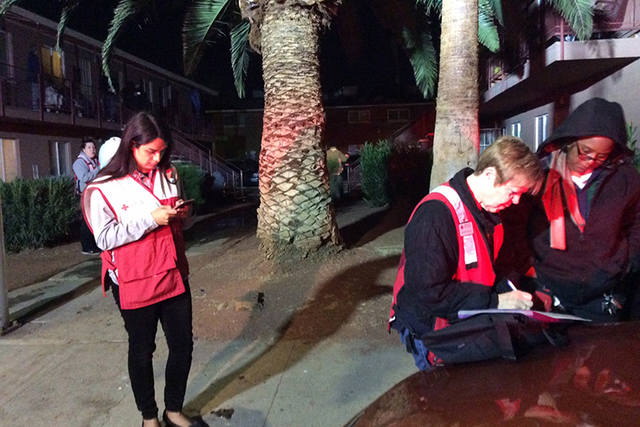 More than 20 people were displaced after an apartment fire southeast of downtown Sunday evening.
Las Vegas Fire Department crews found heavy smoke coming from the front door of a downstairs unit of a six-unit, two-story apartment building at 2312 Clifford Ave., near South Eastern Avenue and East Charleston Boulevard about 8 p.m. They found flames shooting from a window in the back, public information officer Tim Szymanski said in a release. He said crews prevented the fire from spreading to the above unit but not to the attic.
Nobody was injured, he said, and the Red Cross helped 21 displaced residents.
The cause wasn't yet known. It appeared to have started in a bedroom in the downstairs unit. The bedroom was gutted, the attic was damaged and the extent of the damage was estimated at $70,000, he said.
Szymanski said it took about 30 minutes to get the fire under control.
Contact Mike Shoro at mshoro@reviewjournal.com. Follow @mike_shoro on Twitter.