Resident leaps out window, dog dies in Las Vegas house fire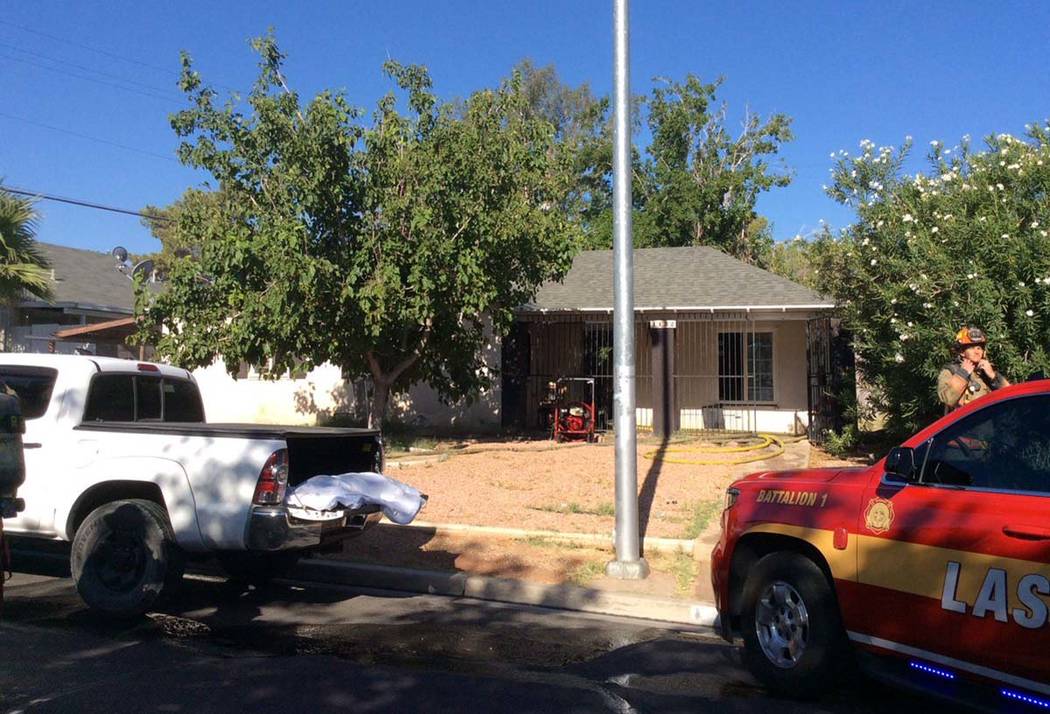 A fire engulfed a house in smoke Tuesday morning near East Charleston Boulevard, forcing a resident to leap out a window and killing a dog, officials said.
Firefighters were called to a one-story house on 15th Street just before 8 a.m. after a resident heard the smoke alarm from the bathroom and saw the house filling quickly with smoke, Las Vegas Fire Department public information Officer Tim Szymanski said in a statement.
"The smoke alarm in the house was responsible for alerting the occupant (who was listening to music with earphones) to the fire in the house," the statement said.
Firefighters believe a mattress was burning in the bedroom, but the cause of the sparks were still under investigation.
The resident was uninjured, but one dog perished in the fire, firefighters said.
"Firefighters found the dog once they entered the house; the animal was unresponsive. They brought the dog outside and used medical equipment in an attempt to revive the dog, but their attempts were unsuccessful. It appears the dog died of smoke inhalation," the statement said.
Damage to the house was estimated at $10,000, and the resident was displaced.
Contact Sabrina Schnur at sschnur@reviewjournal.com or 702-383-0278. Follow @sabrina_schnur on Twitter.