Review-Journal names former USA Today head as publisher
January 28, 2016 - 6:01 pm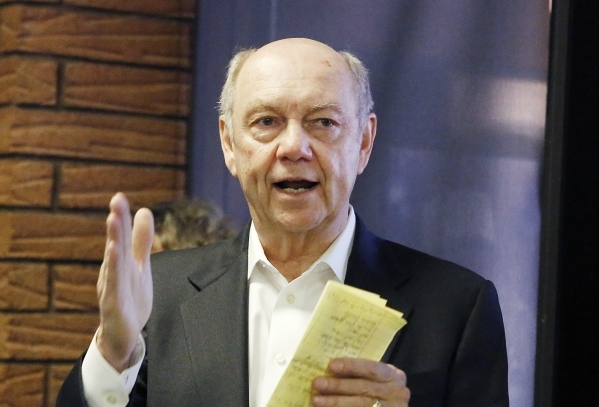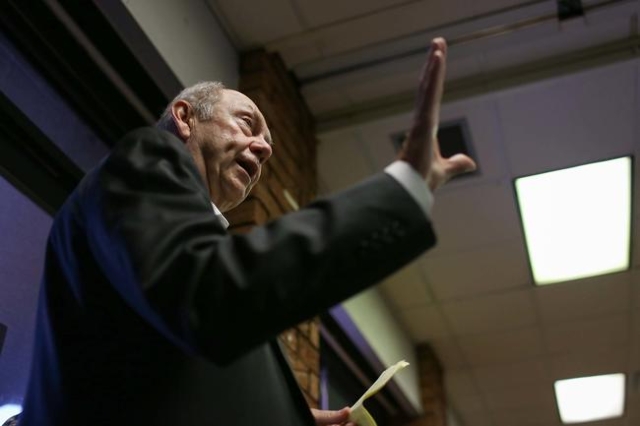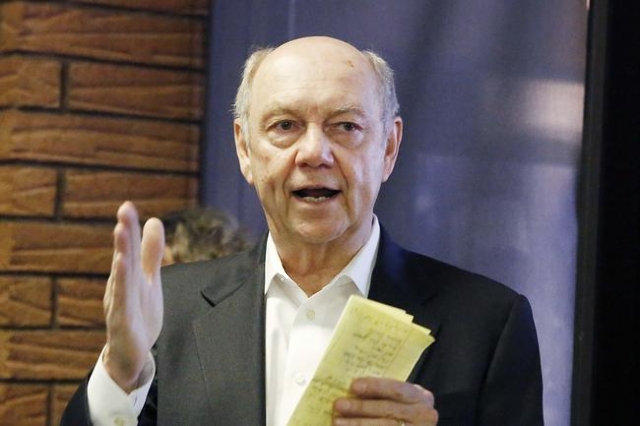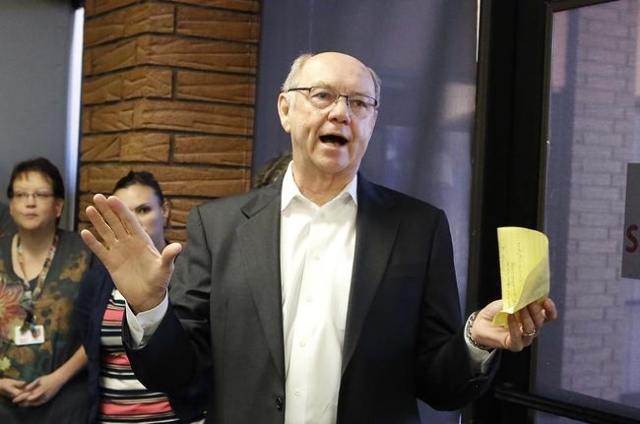 Craig Moon has been named publisher of the Las Vegas Review-Journal, the newspaper announced Thursday.
Moon, 65, is the former president and publisher of USA Today and executive vice president of Gannett Newspapers. Since leaving USA Today in 2009 he has been a newspaper industry consultant.
Moon lives in Tennessee but said he will move to Las Vegas.
Jason Taylor, publisher of the newspaper since July, will remain with former owner GateHouse Media in an executive capacity, GateHouse CEO Kirk Davis told the Review-Journal staff.
Moon spent 30 years with Gannett. Today he owns Lake Norman Publications, a group of five community newspapers and a magazine based in Charlotte, N.C.
"Leading the Las Vegas Review-Journal is an exciting opportunity," Moon said in a statement.
The Review-Journal is owned by a limited liability corporation controlled by the family of Sheldon Adelson, CEO and president of the Las Vegas Sands Corp. The company, News+Media Group, took ownership of the Review-Journal and associated niche publications and weeklies in December.
"I understand ownership transitions can create questions among staff and readers alike," Moon said. "I intend to answer these questions with my actions."
Moon said the uniqueness of the company's product line made it an interesting opportunity.
"If we can figure out some innovative solutions — and those can be reader solutions, user solutions, they could be advertiser solutions — and bundle them in a unique way, we probably have something that other people obviously don't have," he said.
Moon said Sheldon Adelson asks insightful questions about newspapers. Adelson owns Israel Hayom, an Israeli newspaper.
"Sheldon is pretty articulate about things about newspapers, like: 'So do you think the presses are being optimized?'" Moon said.
Moon said the owner puts the newspaper in a solid position for the future.
"I really do want to make this a world-class media business — the best it can possibly be," he said. "We've got a great owner. We've got the commitment of a great owner. We're not a public company having to sit and talk about how our earnings were the for the last quarter, and I think we're going to be able to do some really big things here."
This is a breaking news story. Check back for updates.