RJ videographers win regional Emmys for 2nd straight year
Updated June 17, 2018 - 3:12 pm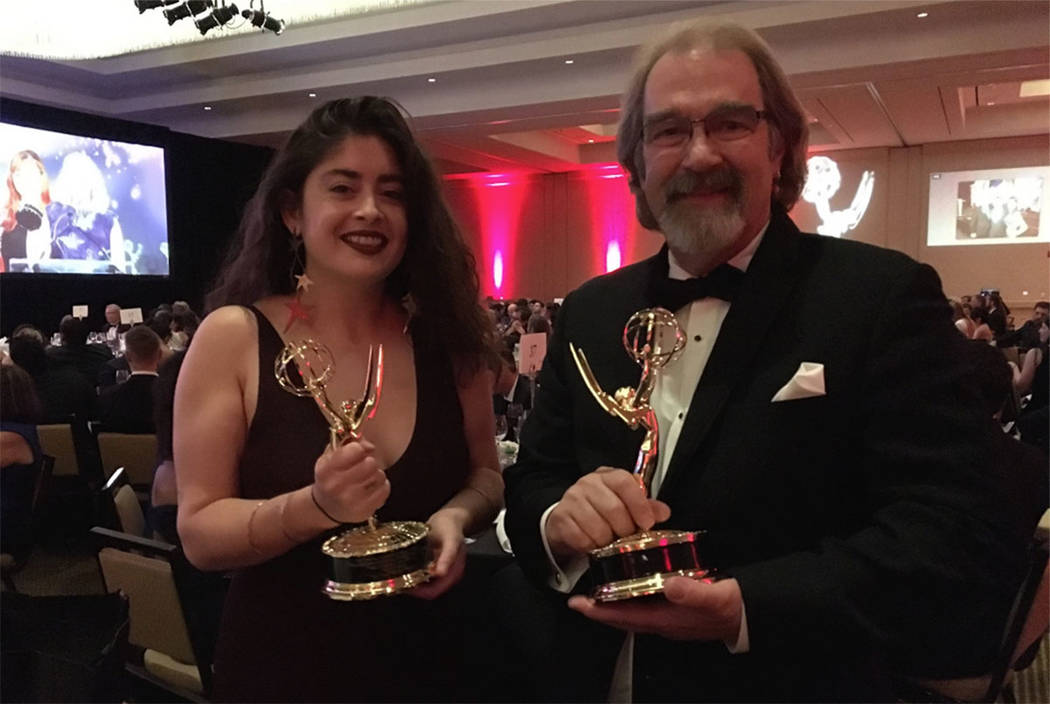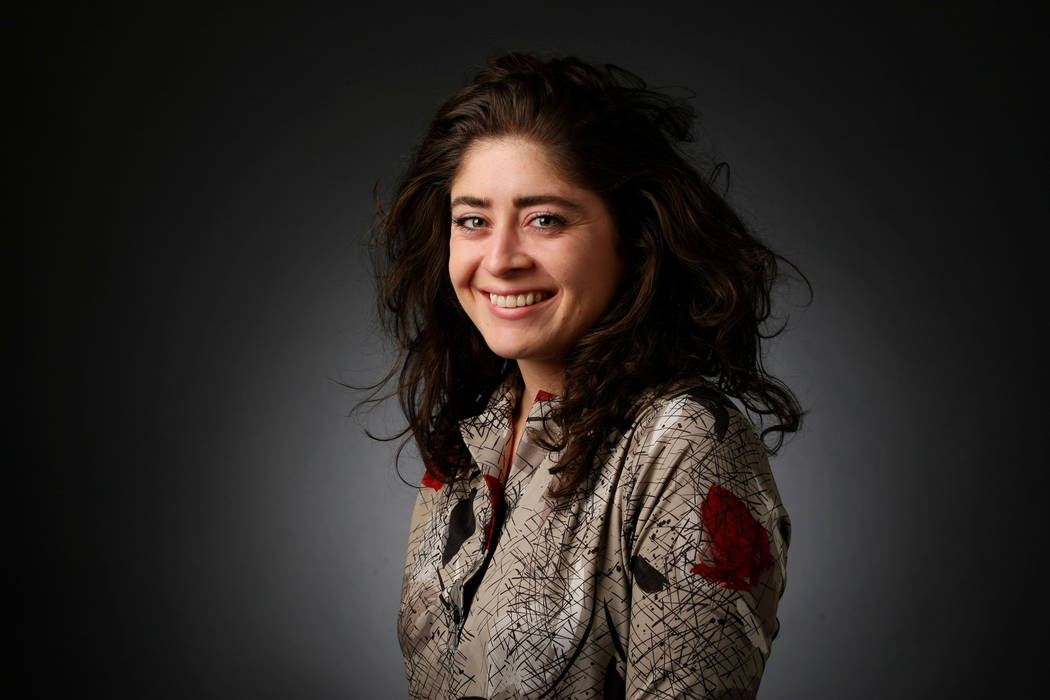 For the second straight year, Las Vegas Review-Journal videographers Michael Quine and Rachel Aston took home regional Emmy Awards.
Aston received two awards and Michael Quine earned one during an award ceremony Saturday night in Rancho Mirage, California.The event was hosted by the Pacific Southwest chapter of the National Academy of Television Arts and Sciences.
"Readers of our website have long known that Rachel and Michael are two of the very best in the business," Review-Journal Executive Editor Glenn Cook said Sunday. "They consistently deliver videos that make our online presentations among the very best in the West. We're very proud of both of them."
Quine, who's been with the Review-Journal for 12 years, won in the news environment category for "Nevada's Newest National Monument Preserves The Past," the second Emmy of his career. He won last year in the Video Essay category for his video, "Thousands gather in Moapa Valley for Rise Festival."
Last year, he was recovering from surgery and was unable to attend the awards ceremony. Accepting his Emmy in person this year in front of a crowd of worthy nominees proved a humbling experience, he said.
"I had looked at the people in the category, and I was sweating it," he said Saturday night.
His video examined the history and culture of Gold Butte National Monument, an area 100 miles northeast of Las Vegas. The monument received its designation under former President Barack Obama's administration, and the video used drones to capture the vast, ancient landscape.
"It's an amazing place, and I just tried to do the best that I could to make it stand out," Quine said, "and apparently it did."
Aston wins 2 for videos
Aston, nominated three times in two categories, won Emmys for her videos "The Moulin Rouge: A Fight For The West Side" in the News historical/cultural category and "Vegas Stripped: Raw Power" in the News arts/entertainment category.
The awards mark the fifth and sixth Emmy wins in her career.
"It's always great to be recognized for your work when that's what you're passionate about," Aston said Saturday night.
Aston said she felt proud of her editing in the video "Vegas Stripped: Raw Power," exploring Amanda "Rawky" Lozano and her quest to showcase talented women in music and art through her blog www.rawfemme.com. Lozano shared a powerful message of promoting and uniting women, she said.
"Just the message of nobody should tell you what you can and can't do," Aston said.
The Moulin Rouge was the first integrated hotel and casino in the country's history, but it remained a symbol to the city's Westside neighborhood long after it closed, Aston said.
The remaining buildings burned down in October, about three months after she had filmed her video, Aston said. But years of neglect, fires and squatters had already left the historic property in a dilapidated state.
The site represents Las Vegas' failure to invest in the Westside neighborhood and its people, who distrusted city government as a result, she said.
"It was very important to crystallize that struggle," she said.
She also received a nomination in the arts/entertainment category for her video "Vegas Stripped: Poetry Saved Truth Collective Founder's Life." She won an Emmy in 2016 for her video, "Brothers are Radically Superb."
This fall will mark Aston's third year at the Review-Journal. She is a May 2015 graduate of San Francisco State University.
Sports Digital Producer Elaine Wilson also received an Emmy nomination for her video "Former UNLV Baseball Coach Speaks Out After 2015 DUI Arrest," in the interview/discussion category. The video chronicles former UNLV baseball coach Tim Chamber's battle with alcohol addition.
The Pacific Southwest chapter includes Las Vegas and California cities of San Diego, Bakersfield, Palm Springs, San Luis Obispo, Santa Maria and Santa Barbara.
Contact Mike Shoro at mshoro@reviewjournal.com or 702-387-5290. Follow @mike_shoro on Twitter.