Sands COO: Feds want Internet gaming to get the taxes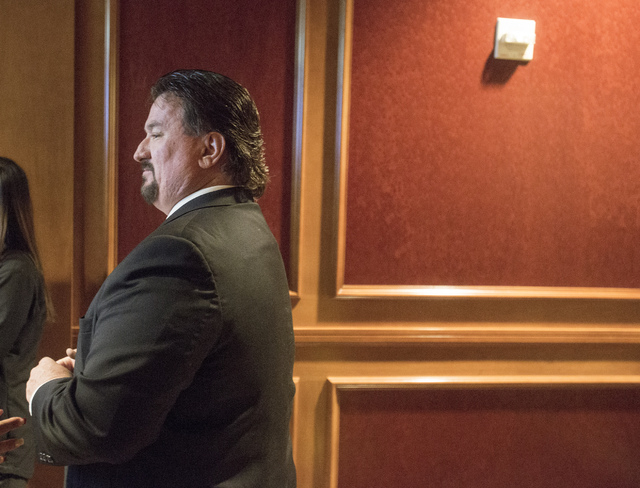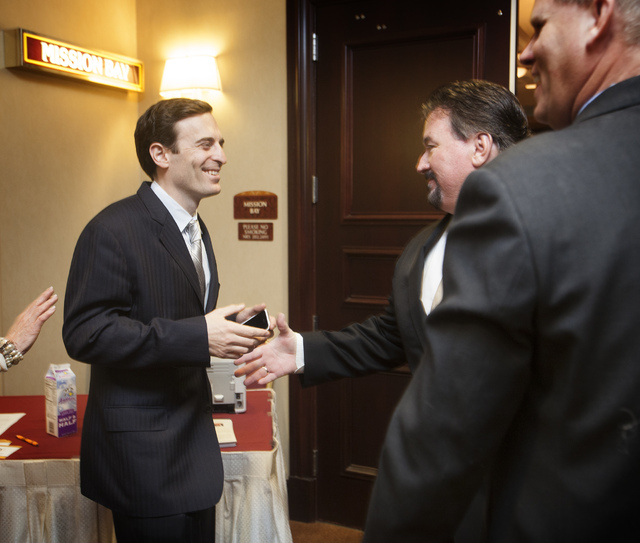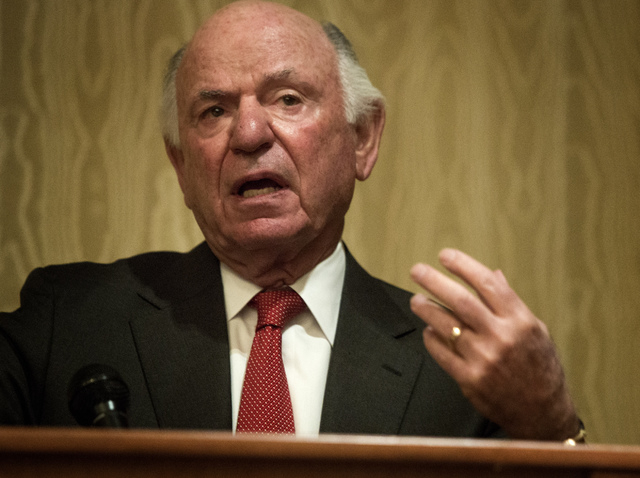 The president and chief operating officer of Sheldon Adelson's Las Vegas Sands Corp. said Friday he believes U.S. officials want Internet gaming to be legal so the Internal Revenue Service can collect taxes to fund a federal government whose spending is out of control.
"It's all about finding more money," said Sands President Michael Leven, speaking to a VIP breakfast to kick off this weekend's Nevada Republican Party convention at the South Point.
Adelson is opposed to Internet gaming on moral grounds, fearing children will have access online, Leven said. As for U.S. government leaders, he said their view is, "We just want to get more taxes from it."
Leven didn't explain how the federal government might collect taxes on Internet gambling, but the IRS plans to tax online poker players for their Web winnings from 2013. Before regulated online gambling, offshore sites that skirted the law to attract U.S. players may not have cooperated with the IRS. But legislation passed in Nevada and two other states, Delaware and New Jersey, means that the IRS has the means to easily trace online winnings.
Nevada, which has only legalized Internet poker, said in February three websites collected a combined $8.5 million in gaming revenues during their first 10 months of operation. The state tax rate on gaming is 6.75 percent.
In late March, a bill to restore a ban on online gaming was introduced in Congress. The bill by Sen. Lindsey Graham, R-S.C., and Rep. Jason Chaffetz, R-Utah., seeks to reinstate federal law to prohibit "all forms of Internet gambling."
The proposed measure comes in the wake of a December 2011 Justice Department opinion that the Interstate Wire Act of 1961 covers only sports betting. It's that opinion, which helped states with online lotteries, that opened the door to all types of Web gambling. An early draft of the bill was apparently written by a Sands lobbyist.
Adelson, a generous GOP campaign donor who contributed more than $100 million for Republican candidates in 2012, is leading the movement against Internet gaming, although most of the casino industry favors online gambling.
Leven addressed about 30 VIPs at a breakfast the day before the annual Nevada Republican Party convention convenes. It begins at 9 a.m. Saturday at South Point and could wrap up late into the night as delegates debate issues from pre-primary endorsements to what will be in the GOP platform, including whether to eliminate planks opposing gay marriage and abortion.
Leven, in his remarks, said the current tax system is too complicated and a flat tax would be more fair, particularly to middle-class taxpayers who have trouble paying their bills when the IRS takes such a fat cut from their paychecks. He said, for example, that his son is a teacher in New York making $68,000 a year, but can't afford to make ends meet because the cost of living is so high there. He said that under a flat tax system his son might not even have to pay taxes while richer individuals who can afford to pay the most might have to pony up more money to Uncle Sam.
Using his own taxes as an example, Leven said last year he made major tax-deductible charitable contributions, which meant he was to get a refund from the IRS. The agency took so long to go through his return that when the IRS finally sent him a check in March of 2014, it added $40,000 in interest it owed him for holding his money so long.
"I didn't want the $40,000, I just wanted the check," Leven said, citing the amount as wasted taxpayer dollars caused by a federal bureaucracy that's too big and complicated. "That's $40,000 down the drain."
Leven didn't use specific figures, but Forbes said his 2012 salary was $3 million and his total Sands compensation was nearly $15 million with stock awards and other compensation, for example.
Using Adelson as another example of government waste, Leven said the 80-year-old Sands chairman has two sons, ages 15 and 17. Under Social Security rules, if you are older than 65 and your children are younger than 18 you are entitled to receive Social Security benefits for those children.
"He collects two checks a month for each kid," Leven said. "He doesn't keep the money. He gives it away."
Adelson, worth up to $40 billion, is one of the richest men in America, in the top 10, according to Forbes.
Leven, citing a recent New York Times story that noted some physicians are making millions of dollars from Medicare, said the government is wasting too much money on federal entitlement programs beyond basic benefits.
"This is what is happening because government is out of control," Leven said.
He compared the government to the human-eating plant in the play and movie, "Little Shop of Horrors."
"The government is feeding itself," he said. "The bigger it gets the more they feed."
Leven proposed a remedy: vote for candidates who will trim government spending and uphold the Constitution.
"We still have the capability of making changes by voting in the kind of people who will make changes," he said.
Contact Laura Myers at lmyers@reviewjournal.com or 702-387-2919. Find her on Twitter: @lmyerslvrj.