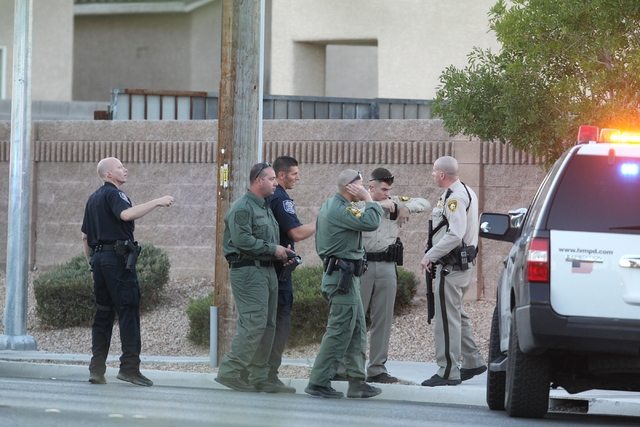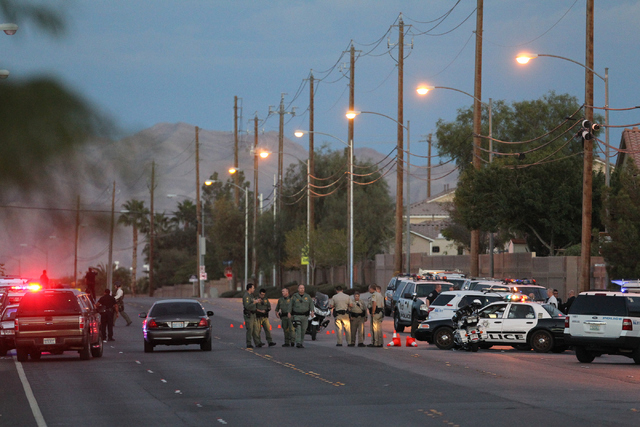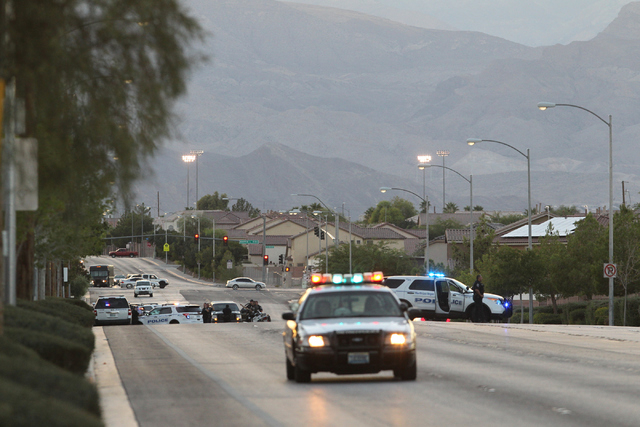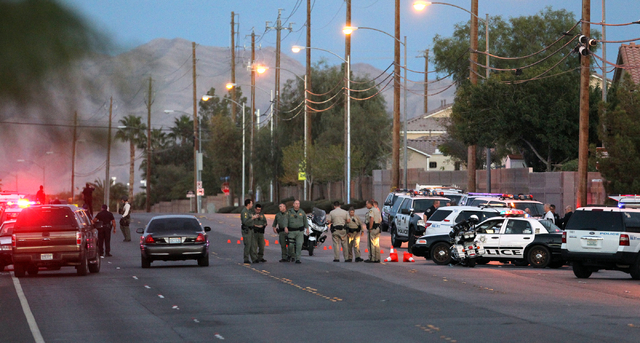 One person shot at a North Las Vegas police officer Wednesday afternoon during a traffic stop before fleeing on foot, police say.
A motorcycle officer heard gunshots about 5:30 p.m. near Commerce Street and Cheyenne Avenue, and then saw a vehicle driving recklessly, Sgt. Chrissie Coon said.
The officer tried to pull the car over but it fled.
He drove after the car and soon after reported to dispatchers that he had been shot at — but not hit — by the passenger of the vehicle.
The shooter's vehicle later crashed into a power pole and its two occupants ran into a nearby neighborhood.
Coon reported that one man was in custody and that officers were still looking for a second person Wednesday night.
"Our focus right now is apprehending our suspects," Coon said.
The gun used by the shooter has not yet been recovered.
Coon said the department was relieved the shooter didn't take another shot at the police officer during the foot pursuit.
"There was certainly the propensity for the situation to escalate," she said.
This shooting comes on the heels of a fatal North Las Vegas officer-involved shooting Tuesday night, less than 2 miles away, where two officers were shot at by a man during a traffic stop. One officer was hospitalized. The man was shot and pronounced dead at the scene.
Contact reporter Annalise Little at alittle@reviewjournal.com or 702-383-0391. Find her on Twitter: @annalisemlittle.