Strip shooter refuses to hear testimony from victims' families
November 2, 2015 - 7:37 pm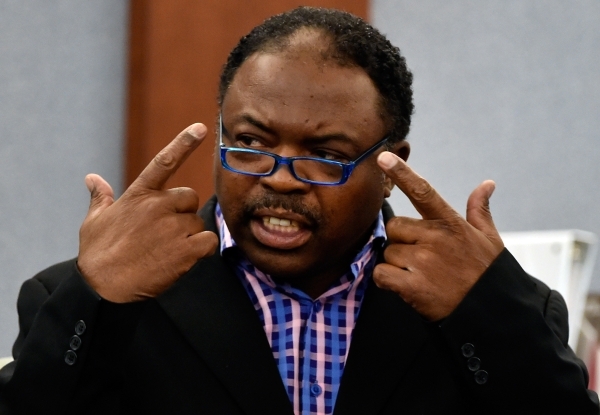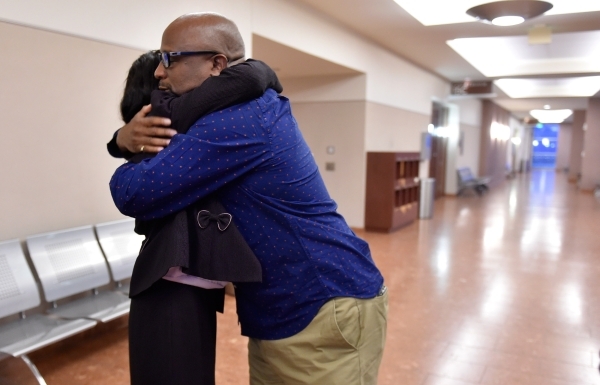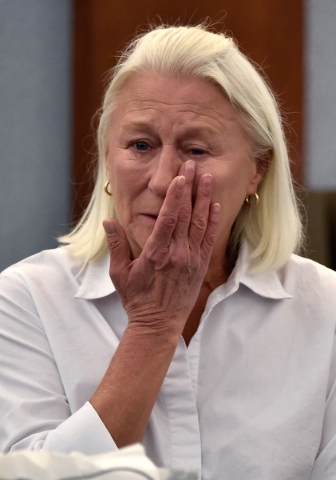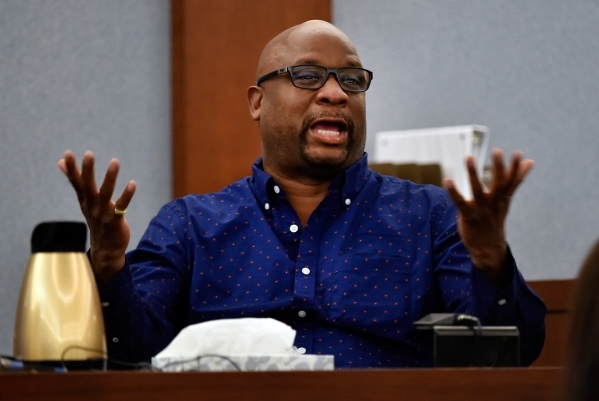 On the day jurors heard from the family of the people he killed on the Las Vegas Strip, Ammar Harris refused to appear in court.
He would not face Gigi Boldon, the younger sister of Michael Boldon, who was driving a cab on the Strip in February 2013 when it exploded upon impact with a Maserati.
"It was pretty much the worst day of my life," she said Monday after telling the jury that she adored her 62-year-old brother. Harris didn't see the picture of the embracing siblings. "I couldn't hug him tight enough."
Harris did not hear sobs choke the voice of Kenneth Wayne Cherry Sr., whose son, Kenneth "Clutch" Cherry Jr. was driving the Maserati when Harris mistook him for another man and shot him.
The younger Cherry, who had three children of his own, was surrounded by a family that loved him, his father said.
"There's nothing in my life that pleases me anymore. …As a father, all you want to do is protect your child," he said. "Everything I taught him and tried to instill in him didn't matter."
Prosecutor's said Harris pulled alongside Cherry Jr.'s car on the Strip and fired a bullet that pierced the 27-year-old's chest. The Maserati slammed into a taxi, causing an explosion that killed Boldon and his passenger, 48-year-old Sandra Sutton-Wasmund. A passenger in Cherry's Maserati suffered a minor gunshot wound and survived.
Last week, the same panel deciding Harris's sentence took less than 30 minutes to find him guilty of 11 charges, including three counts of first-degree murder.
Seven days later, Harris refused to listen to testimony from Beth Hultgren, who lived with Boldon for 11 years before he was killed. She called him the "love of my life."
She collapsed in tears when she learned he died. Afterward, she slept in his sweater because it carried his scent.
As the nights carried into weeks and months and years, "I still feel lost," she said.
Tehran Boldon said the cab driver was "the best big brother in the whole world" and called his death "our family's darkest day." His tearful statements were among more than an hour of testimony from the victims' family members. Harris heard none of it.
Harris also did not hear testimony Monday from two former girlfriends who said that Harris regularly abused them. Yenesis Alfonso, who was in a Range Rover with Harris the night of the shooting, testified that he beat her at least 100 times. He threatened her with a hot iron and broke her ribs and nose.
Cherry's mother and Sutton's family are expected to testify Tuesday afternoon.
Later this week, prosecutors are scheduled to give their final arguments about why they think he should receive the death penalty. Defense lawyers will argue to save his life.
It's unclear whether Harris will show up to hear those arguments or other testimony in person, whether he will face the victims' family members again, whether he will hear from the jury if they decide he should be executed.
Legally, Harris could receive the death penalty for each of the three people he killed.
Since he's been locked up, prosecutors said Harris tried to escape from jail, bribed corrections officers and plotted killing witnesses.
Prosecutors agreed they would not discuss Harris' 2013 conviction on sexual assault and robbery charges, for which he received a maximum life sentence. The conviction was appealed to the Nevada Supreme Court and could be reversed.
After Kenneth Cherry Sr. walked out of the courtroom, he hugged family members of the two other people killed the same day as his son. They have formed a bond they never expected.
Tehran Boldon said he wasn't surprised that Harris refused to show up on Monday.
"He's a coward," Boldon said. "He's a lowlife, very despicable. He has no remorse. I don't know how he expects anybody to care about him."
Contact David Ferrara at dferrara@reviewjournal.com or 702-380-1039. Find him on Twitter: @randompoker