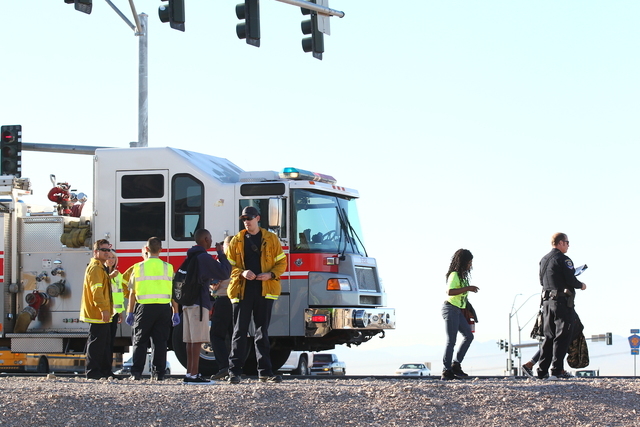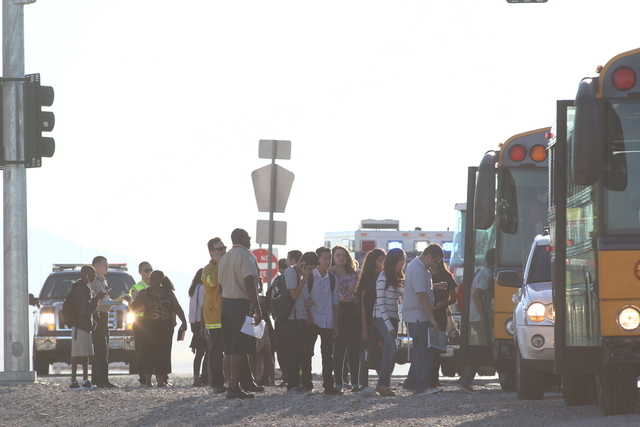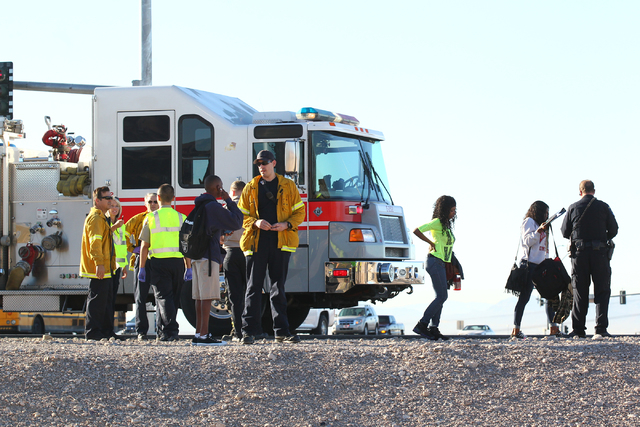 The westbound onramp on the 215 Beltway near Lamb Boulevard has reopened following a school bus crash.
A bus carrying 59 Legacy High School students collided with a tractor-trailer about 6:45 a.m. Wednesday, according to Nevada Highway Patrol.
NHP Trooper Loy Hixon said the school bus struck the tractor-trailer on Lamb as the vehicles were turning left to get on the Beltway. It appeared the school bus driver cut the corner too short, striking the tractor-trailer, he said.
The bus driver, a pregnant woman, was transported to Centennial Hospital as a precautionary measure. Her injuries did not appear to be serious, NHP Trooper Loy Hixson said.
Several students were complaining of injuries but were not transported to a hospital, Hixson said.
About half the students were transferred to another bus and half went home with parents, Hixson said.
This is a developing story. Check back for details.
Contact reporter Kimberly De La Cruz at 702-383-0381, kdelacruz@reviewjournal.com or on Twitter @KimberlyinLV.