Stunt plane crashed into hilltop 12 miles south of Henderson airport, report says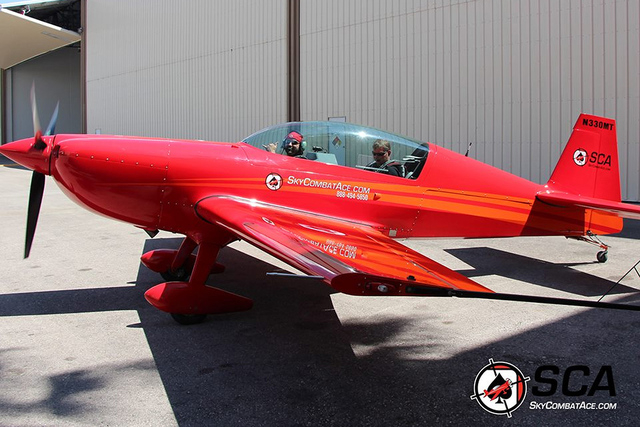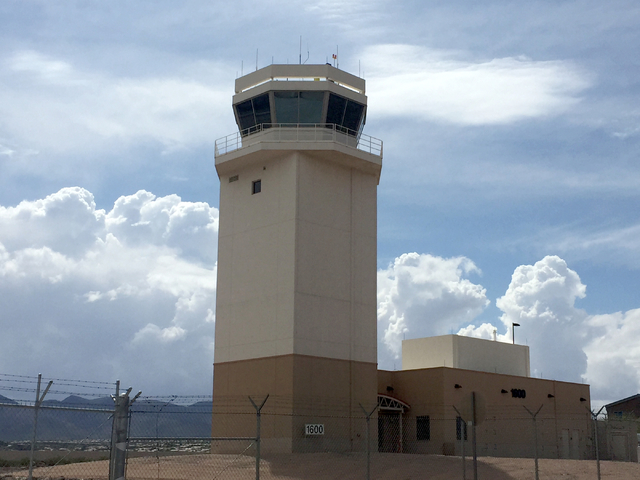 The Sky Combat Ace stunt plane that crashed April 30 near Jean impacted a hilltop 12 miles south of Henderson Executive Airport, killing the pilot and his passenger and spreading debris for 800 feet, federal investigators said in a preliminary report Wednesday.
The single-engine aircraft, an Extra EA-300/L registered to Vegas Extreme Adventures LLC, impacted mountainous terrain while heading northeast, according to the National Transportation Safety Board, investigator-in-charge.
The preliminary report did not mention a probable cause for the crash but said visual flight conditions prevailed and no flight plan had been filed. A factual report followed by an analysis and probable cause is expected to take eight months to a year to complete.
Pilot Ben Soyars, 37, of Las Vegas and Steve Peterson, 32, of Rohnert Park, California, died in the crash of blunt trauma injuries, the Clark County coroner's office has said.
Peterson was among 12 men who had traveled to Las Vegas for a bachelor party and had planned to take simulated, air-to-air combat flights on Sky Combat Ace planes with an "instructor" pilot in the back seat of each of the three aircraft and their "student" passengers in the front seat of each cockpit.
But with thunderstorms lurking near the Henderson airport about 4 p.m., members of the bachelor party had questioned the Sky Combat Ace refund policy. It states essentially that customers must go on the flights with the company's instructor pilots or forfeit their fare money. So rather than lose more than $8,000 that the group had ponied up for the flights, three of nine who had planned to go departed in three of the company's planes about 4:30 p.m.
"Information provided by the company representatives revealed that the accident plane departed and rendezvoused with two other company airplanes to conduct a simulated air to air combat mission," the NTSB report says. "Two airplanes at a time would maneuver against each other while the other airplane observed from a safe distance."
After the simulated air-combat maneuvers, all three aircraft returned toward the Henderson airport. But after the first two airplanes landed "and realized that the third airplane behind them did not return … the company launched an airplane to conduct a search," the report reads.
The wreckage was discovered a short time later near a hilltop.
All major components of the airplane were located in the debris path, according to the preliminary investigation report.
Sky Combat Ace President Richard Coe has not returned phone calls to the Las Vegas Review-Journal seeking comment.
Contact Keith Rogers at krogers@reviewjournal.com or 702-383-0308. Find @KeithRogers2 on Twitter.
RELATED
Sky Combat Ace pilots, aircraft had history of problems before fatal flight
Bachelor party turns tragic after guys fly in stunt planes to avoid forfeiting fares