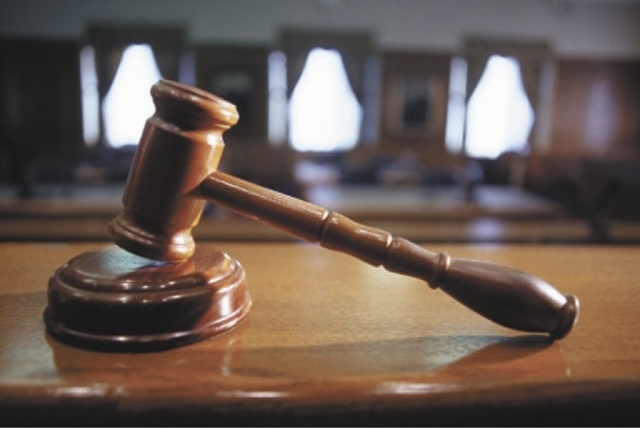 The Nevada Supreme Court again has suspended defense lawyer Mitchell Posin for professional misconduct.
In a 4-3 decision late last month, the court approved a guilty plea agreement Posin struck with the State Bar of Nevada calling for a two-year suspension.
Eighteen months of the suspension are stayed on several conditions. The conditions require Posin to stay out of further trouble, obtain a State Bar-approved mentor and pay restitution to five clients.
Three of the Supreme Court justices wanted a stronger punishment, according to the decision.
Posin, a State Bar member since 1986, admitted that he was not diligent in his representation of some clients and that he failed to safeguard client funds properly.
The violations involved about $30,000 in funds from clients, his lawyer, William Terry, said Monday.
"We're very grateful that the Supreme Court gave him an opportunity to practice again after his suspension," Terry said.
Posin was suspended by the Supreme Court in 2007 for one year over other ethical violations stemming from his law practice with his father, Murray Posin.
He told a State Bar disciplinary panel at a June 2007 hearing that his father had stolen $191,500 from the Posin & Posin attorney-client trust account in 2005.
Murray Posin died in March 2007, and his son said the money never was returned. That left the firm unable to pay clients with settled personal injury claims.
State Bar prosecutors said at the time that the firm's financial practices were marred by "years of sloppy accounting and years of dereliction."
Contact Jeff German at jgerman@reviewjournal.com or 702-380-8135. Follow him on Twitter: @JGermanRJ