Suspect in Tammy Meyers' shooting death makes court appearance
February 23, 2015 - 5:58 pm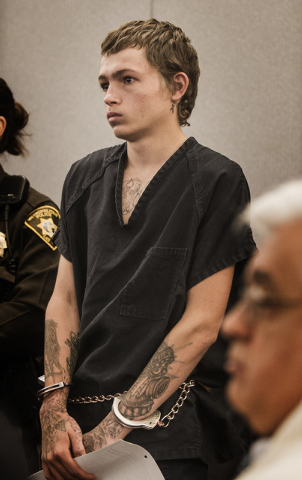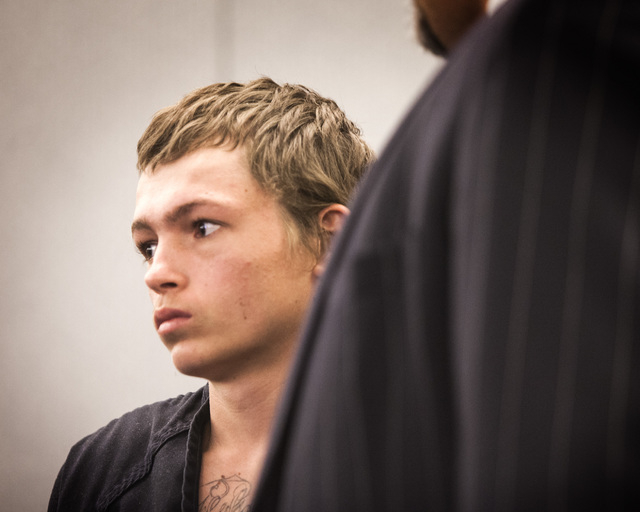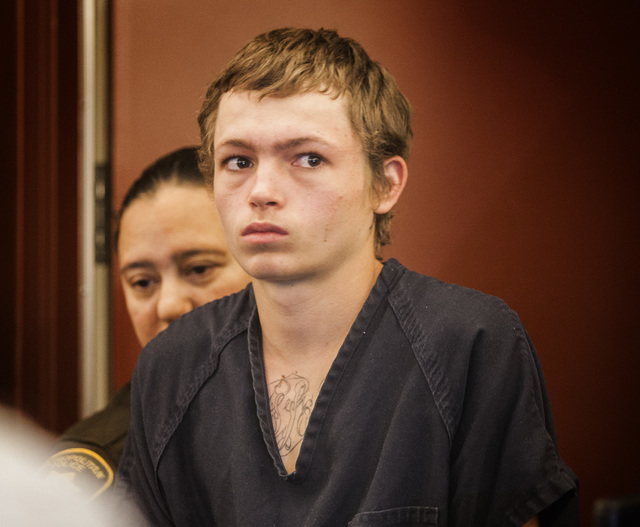 Erich Nowsch, the 19-year-old accused of gunning down 44-year-old Tammy Meyers on Feb. 12, made his first appearance in a Las Vegas courtroom Monday.
Meyers died two days after the shooting. Nowsch, who police said was a gang member, was arrested last week in connection with what police have called a road rage incident.
Clark County District Attorney Steve Wolfson, who said he has been working on the case "since day one," called the attack a "senseless, stupid act of murder."
Nowsch's case could be presented to a death penalty committee to decide whether prosecutors want to seek capital punishment, he said.
"There's no options that are off the table," said Wolfson, who added that authorities continue to investigation what actually happened Feb. 12, when Tammy Meyers was shot in the head.
Authorities believe Nowsch was a passenger in a vehicle when the shooting occurred, and Wolfson said authorities are still trying to track down the driver.
Her family has told stories about events leading up to her death that conflicted with police reports.
Robert Meyers Sr. has said his wife went looking for Nowsch the night of the shooting because she knew one of the people involved. She was afraid trouble might follow them home, he said, so she and her 22-year-old son, Brandon, tried to divert them from the house.
Initially, the Meyers family said Tammy Meyers was driving home Feb. 12 from Johnson Junior High School where she was teaching her 15-year-old daughter how to parallel park. She was in a crash with another car and sped home after the other driver threatened her, the family said. Tammy Meyers and her daughter arrived home on Mount Shasta Circle, but the car followed and gunned down the mother before she could enter the house.
But Metro said there was no crash on the way home and that Tammy Meyers and her 22-year-old son went out looking for the vehicle she had encountered earlier that evening. The son took his gun.
After finding the other car, Tammy Meyers and her son followed it, police said. At some point, the other vehicle began following the mother and son.
It went to their house, to their home, and a gunfight ensued. Shots were fired from the sedan, police said. Brandon Meyers shot back.
Nowsch, who is being held in the Clark County Detention Center, faces charges including one count each of first-degree murder, attempted murder and discharging a gun into a vehicle.
Metro said Thursday that Nowsch was the man drawn in a sketch police circulated to find the shooter. That man was described as being in his mid-20s, 6 feet tall and about 180 pounds with spiked dirty blond hair and blue or hazel eyes.
Shackled and wearing dark blue jail fatigues for Monday's court appearance, Nowsch appeared much smaller than that description, perhaps less than 5 feet 6 inches tall.
The case has drawn national attention. Swarmed by reporters who left the courtroom, Tammy Meyers' husband, Robert Meyers Sr., was asked what it was like seeing Nowsch in court.
"How was it like for you?" he said. "You're not going to get the reaction you want."
Las Vegas Justice of the Peace Conrad Hafen set a preliminary hearing for March 10.
Contact reporter David Ferrara at dferrara@reviewjournal.com or 702-380-1039. Find him on Twitter: @randompoker
RELATED
Son of woman killed in road rage shooting has felt that anger himself
Woman shot in road rage fit recalled as nurturing at Las Vegas vigil
New police details raise questions in family's version of deadly road rage shooting