Teacher arrested for child molestation has history of sex abuse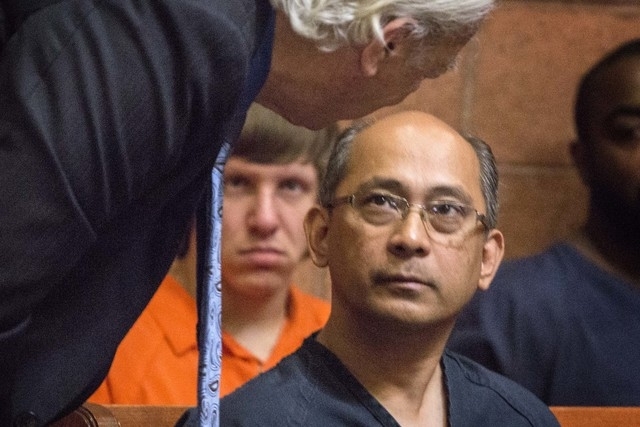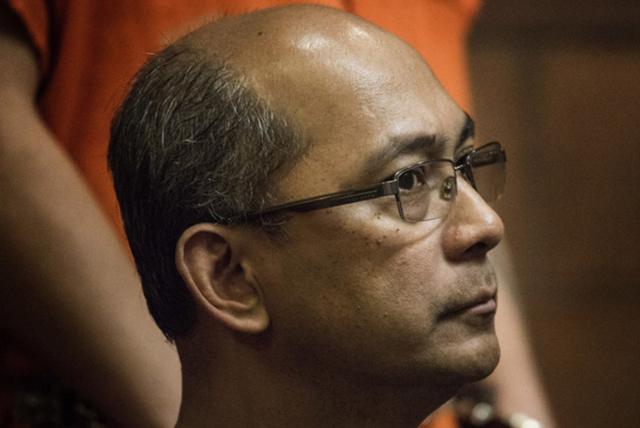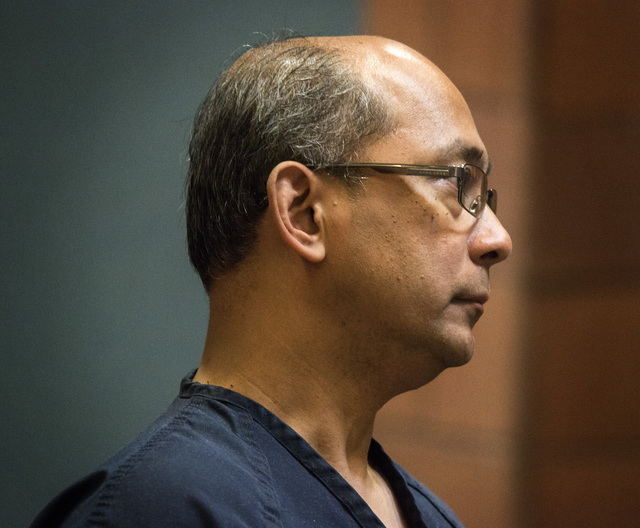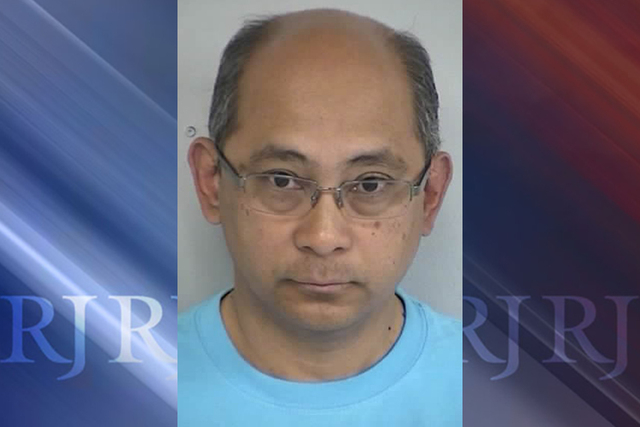 A North Las Vegas elementary school teacher arrested last week on multiple counts of child molestation continued working with students in the Clark County School District — despite having faced similar charges in 2008.
The district confirmed it knew of the prior case against Jeremiah Mazo, 54, of Las Vegas, but did not take action against the employee at the time because a judge eventually dismissed the case, which is now sealed.
"CCSD reported the situation (in 2008) to police for investigation and ultimately the judge dismissed the charges," spokeswoman Michelle Booth said. "Because the charges were dismissed, the district determined not to proceed with the dismissal (of Mazo)."
However, dismissal isn't the only option the district has in such situations. It wasn't immediately clear Tuesday why the district did not pursue other options — such as putting Mazo in a position that didn't require contact with young students.
Last month, North Las Vegas police arrested Mazo, a music teacher at Hayden Elementary School near Centennial Parkway and Commerce Street, after an 8-year-old female student told investigators that he had molested her 10 times since the school year started in August.
Mazo only admitted to touching her twice in his classroom and over the clothes, according to an arrest report released last week.
He told police "he had done this because he had a temptation," the report reads.
In North Las Vegas Justice Court on Tuesday, Deputy District Attorney Jacqueline Bluth revealed that Mazo faced similar charges involving another student about the same age in 2008.
"This is a temptation that he cannot resist," Bluth said in court.
However, Bluth noted a judge dismissed the charges in 2008 after Mazo completed certain "requirements."
North Las Vegas Judge Natalie Tyrrell, who lowered Mazo's bond on Tuesday, also was the judge who sealed Mazo's 2008 case, which means the records are not available to the public.
Court Administrator Terri March said Tyrrell could not comment on ongoing cases. When asked about Mazo's 2008 sealed case, March said the court records were "gone, essentially."
Mazo first joined the district as a music teacher in 2003 and has since taught at several elementary campuses, including Hayes and Woolley in Las Vegas and Cozine and Simmons in North Las Vegas. His latest position started six years ago.
A North Las Vegas police spokesman said last week that the department has received "additional information" about the case but no additional charges against Mazo have been filed.
School district policy requires all employees to self-report certain crimes, charges and convictions. As of Tuesday, the district had not heard from Mazo, according to Booth.
She added that Clark County Superintendent Pat Skorkowsky recently issued a recommendation for Mazo's dismissal and involuntary resignation because of his continued status as absent without leave.
Booth could not immediately explain why the district returned Mazo to a teaching position after the 2008 charges were dismissed.
Under district policy, a superintendent can attempt to dismiss an employee, even if charges are dropped in court, though the employee can challenge that dismissal through an arbitrator. If the district fails, it then can reassign the employee to a position without contact with children.
"If something similar happened now (and) we did not win in arbitration, we do not put that person in the same environment if it's something of this nature," Booth said.
"Under similar circumstances, the majority of the time we get (the employees) to resign," she added.
In July 2003, Mazo received his professional license to teach in Nevada.
State law requires educators to submit their fingerprints for background checks when applying for a license, and recent changes to the law require an additional background check for license renewals. However, a sealed court case would not appear in such a review.
The state most recently renewed Mazo's license in October 2012.
Additionally, all new hires to the district must submit their fingerprints for a separate background check.
Mazo's attorney, William Terry, said during a court recess on Tuesday that he was not aware of any prior prosecution against his client. However, Terry later urged Tyrrell to consider the 2008 case as inadmissible because it was sealed.
Terry also submitted several character reference letters from Mazo's family and friends, many of whom sat in the courtroom to offer support to his wife and teenage daughter.
The judge eventually lowered Mazo's bail from $1 million, or $100,000 per charge, to $150,000, or $15,000 per charge, after Terry declared his client was neither a flight risk nor a danger to the community.
Asked whether Mazo presented a threat to children in his family or at his church, Terry said, "Adults are all over there."
Contact Neal Morton at nmorton@reviewjournal.com or 702-383-0279. Find him on Twitter: @nealtmorton