The Big Search is on for missing children in Las Vegas
February 2, 2018 - 8:41 pm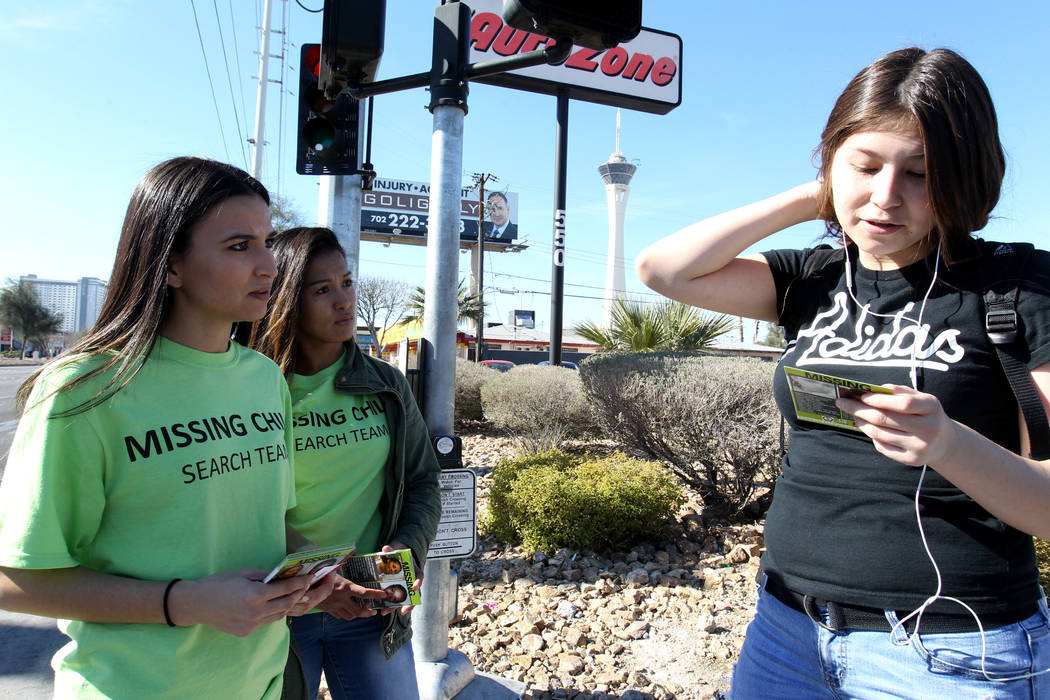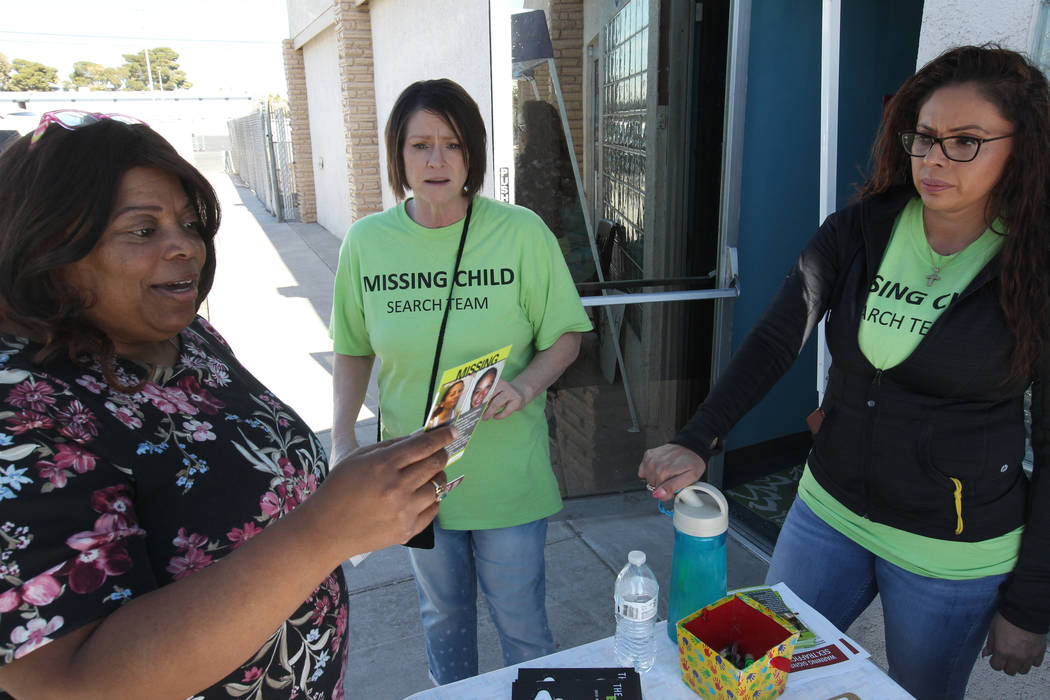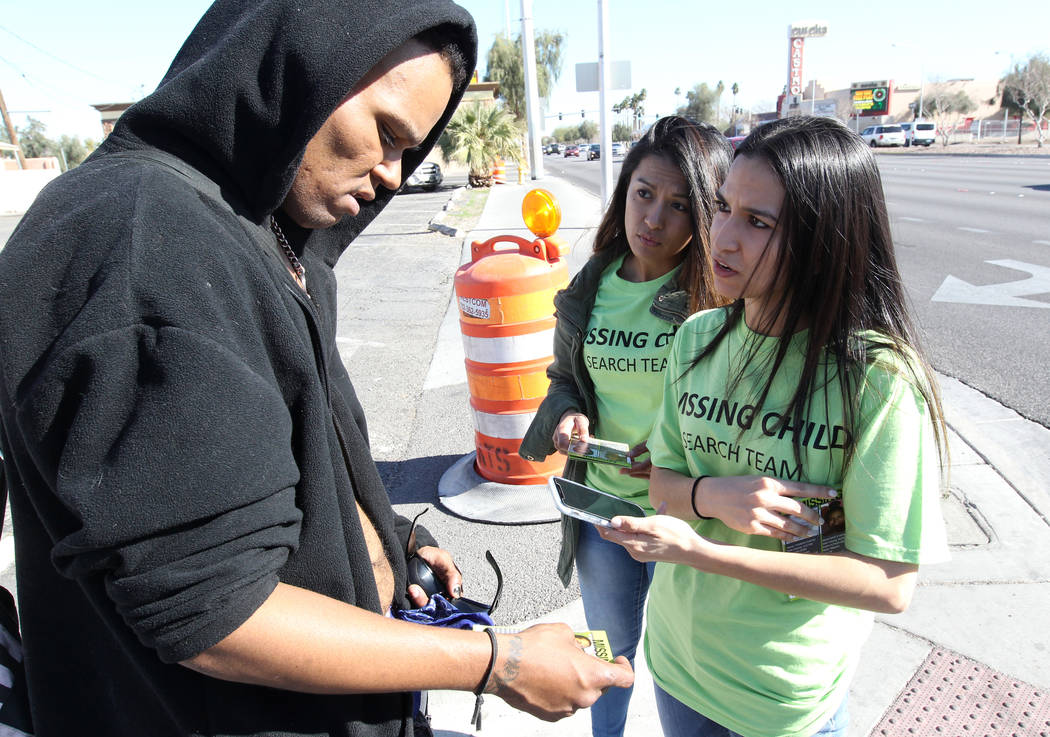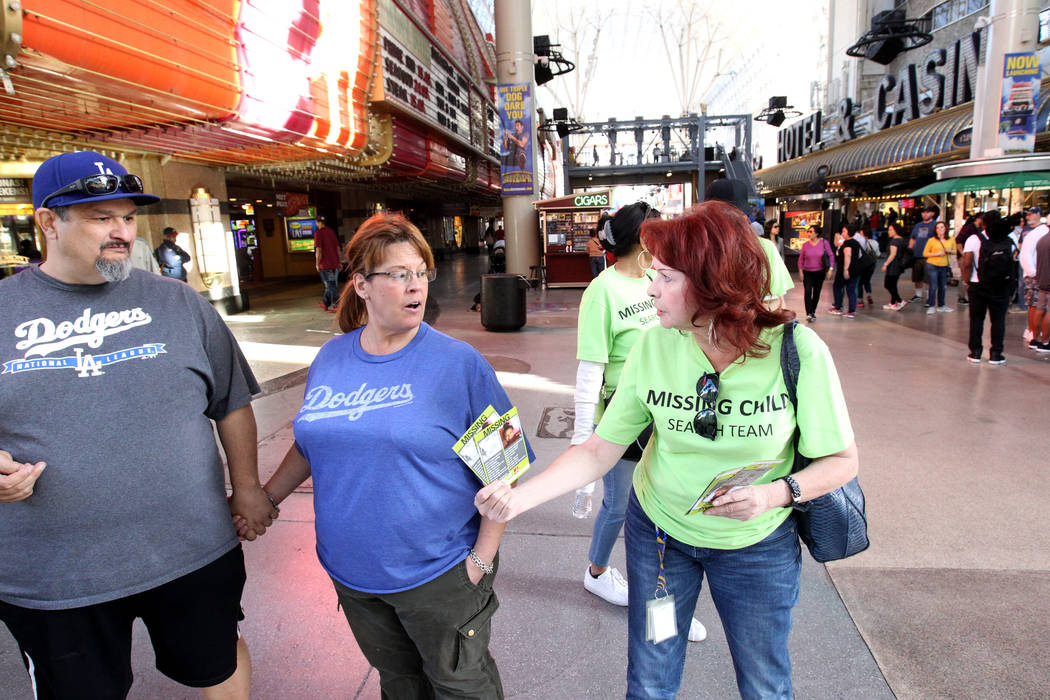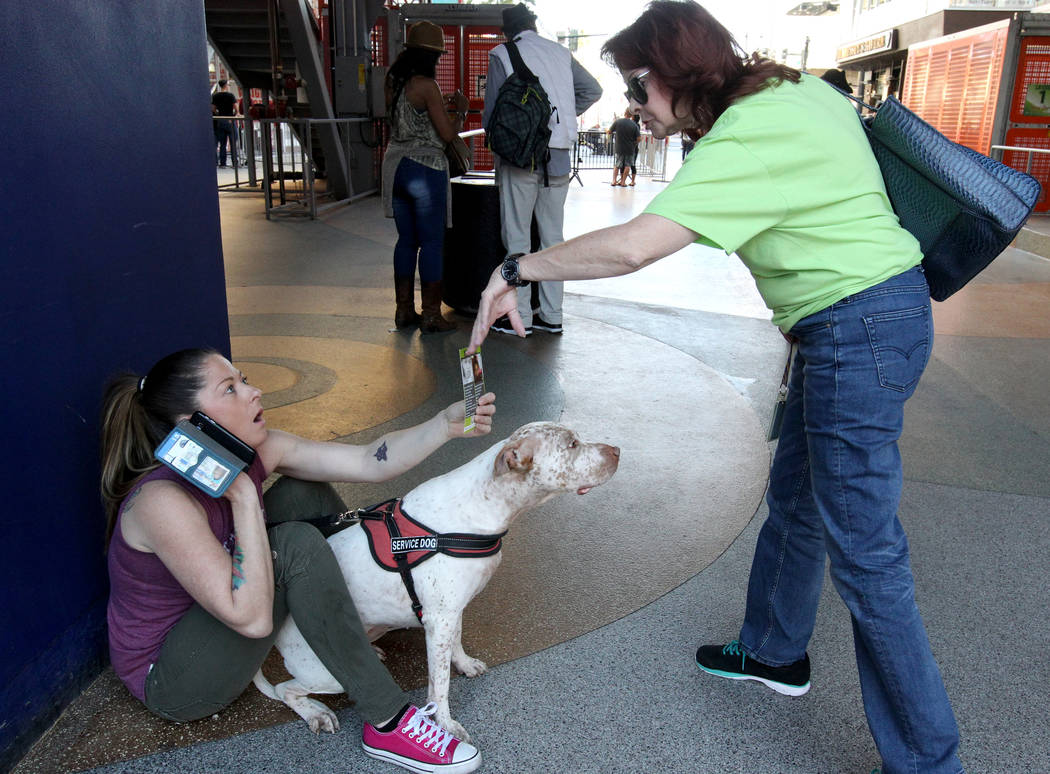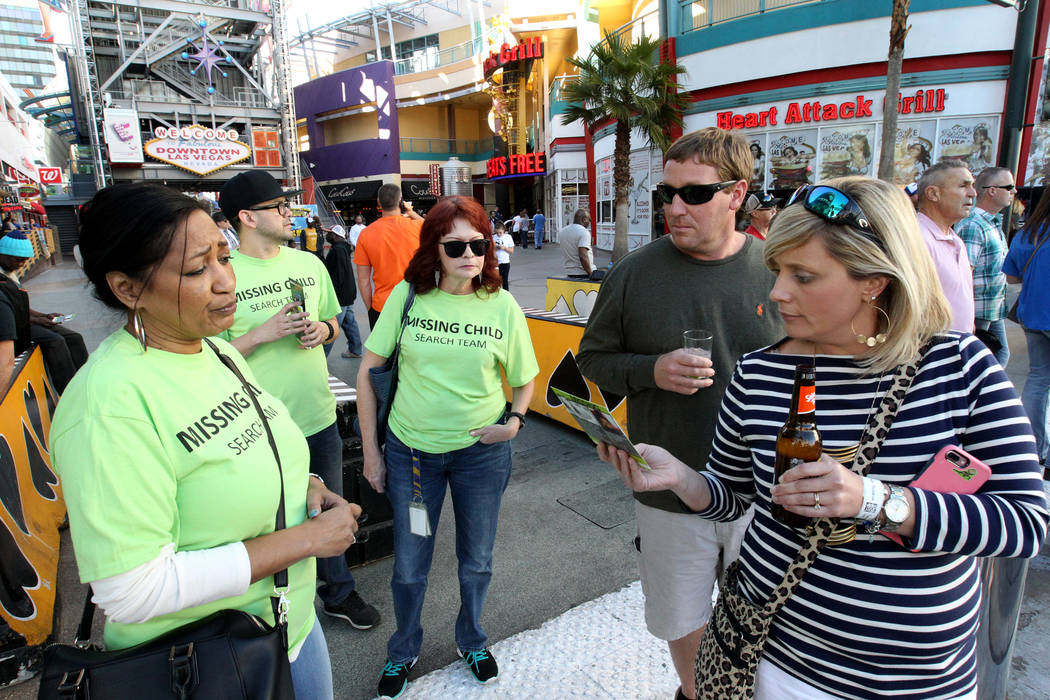 Walking along Sahara Avenue, Valarie Goff stopped a girl in an Adidas shirt with white headphones in her ears.
"Excuse me," she said. "We're looking for these missing girls, if you can keep an eye out."
The girl, Vanessa Farfan, picked up the double-sided flyer that showed four missing girls. Goff also handed her a package with 30 other missing kids.
Farfan pointed to one of the girls: 17-year-old Ryder Cornell.
"I know her," she said. "I haven't seen her in a while, like two years."
Goff, a woman's outreach coordinator with F.R.E.E. International, a human trafficking advocacy group, and they were performing The Big Search.
As the influx of tourists come in for Super Bowl weekend, hundreds of volunteers for the organization are hitting the streets with flyers of missing children, hoping.
By Friday, two were already recovered safety, and 30 solid tips had come in.
The search started Thursday and continues through Saturday, lasting from 8 a.m. to 10 p.m. each day.
"Super Bowl is a high time, people will bring in folks that are trafficked specifically for the money," said Tamia Dow, a retired Metropolitan Police Department detective who was volunteering. "There are so many people to service. They have all these customers."
She said she is most concerned about runaways.
"When they go missing, sometimes nobody is looking for them," she said.
The volunteers are looking, visiting truck stops, hotels and other businesses, and talking with clerks and people on the street.
"We're educating people," she said. "When they miss it, they kind of help the bad guy."
F.R.E.E. International, which stands for find, restore, embrace, empower, also partnered with Nevada Child Seekers for the search.
Some 200 people are participating, including volunteers from the Metropolitan Police Department, Cox Communications, and NV Energy.
Michael Bartel, executive director of F.R.E.E., started the organization with his wife, Denise in 2007, after first learning of the human trafficking epidemic while campus pastors at Purdue University.
"We're a boots-on-the-ground couple," he said. "We want to be engaged."
Being on the streets leaves young people vulnerable, Bartel said.
"It's an opportunistic environment for predators," he said of major events such as the Super Bowl. "It's not just about the game; it's about how much money comes into an area over a certain period of time."
Margarita Edwards, executive director of Nevada Child Seekers, said 8,000 kids go missing a year in Nevada and that teams were sent out with maps to go to many places in the valley, including the Strip, Henderson and Boulder City.
The two missing youths recovered Thursday called the tip line themselves, she said.
"When they see the flyers circulating, they realize they're worth looking for," she said. "It's powerful."
After a youth returns home, he or she is offered the opportunity to participate in monthly meetings and is referred to workshops or mental health options.
"We know our kids are out there and alive," she said. "We hope to get them back safely."
Contact Briana Erickson at berickson@reviewjournal.com or 702-387-5244. Follow @brianarerick on Twitter.