Three men sentenced in motorcycle insurance fraud
January 27, 2016 - 2:45 pm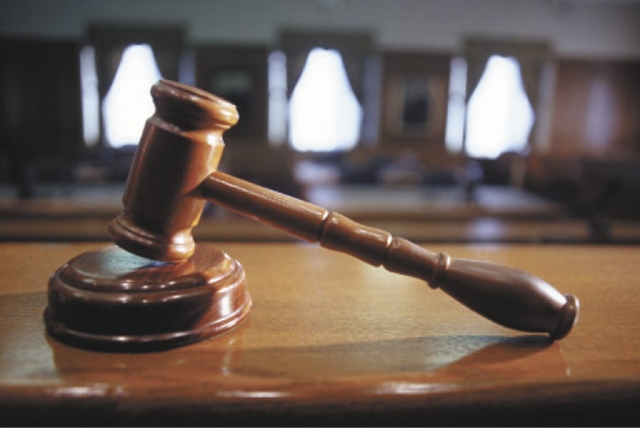 Three men were sentenced to at least a year in prison and ordered to pay $10,500 in restitution and investigative costs after they hid a motorcycle so they could report it stolen and reap its value in insurance, the Nevada attorney general announced Wednesday.
The men from Las Vegas, Henderson and Florida were sentenced for insurance fraud, a category "D" felony, Attorney General Adam Laxalt announced in a release.
The three defendants, 41-year-old Steven Martin Shaw, of Las Vegas, 48-year-old Gary Kruger, of Henderson, and 42-year-old Joseph Hughes, of Florida, were arrested in Operation Pure Luck, a multiagency investigation targeting violent crime and motorcycle gangs in the Las Vegas Valley, the release said.
Shaw was sentenced to 12 to 32 months in prison; Hughes and Kruger were sentenced to 12 to 30 months. All terms were suspended and the men were placed on probation for no more than a year.
The District Court judge also ordered them to collectively pay $5,500 to Progressive Insurance and $5,000 for investigative costs, the release said. Hughes was also ordered to forfeit a Harley-Davidson motorcycle seized in connection with the fraud.
"My office will continue to partner with other agencies to prosecute those who fleece insurance companies and taxpayers out of their hard-earned monies," Laxalt said in the release.
Contact Kimber Laux at klaux@reviewjournal.com or 702-383-0381. Find her on Twitter: @lauxkimber