Tow trucks honor man killed on job
September 4, 2011 - 12:59 am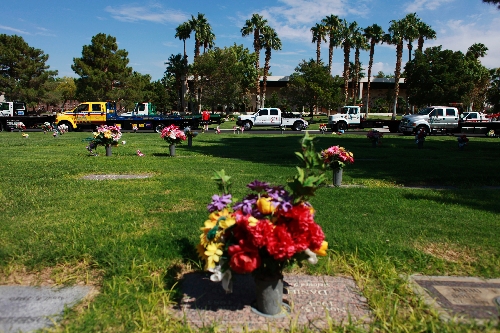 About 50 tow trucks led a funeral procession through Las Vegas Saturday honoring a local business man killed last month in Arizona.
"Big" Dann Collins, 47, owned Big Valley Towing and created D&D Towing, Inc. during his 21 years in Las Vegas.
He died Aug. 24 after he was struck by a passing vehicle on Interstate 10 in Arizona while hooking up a stalled vehicle for a tow.
As part of the funeral service held Saturday, tow trucks from numerous local businesses led a procession from Texas Station to Palm Mortuary, 7600 S. Eastern Ave.
Dann is survived by his wife Debbie, his daughter, Janelle, and three cats and three dogs.
Contact reporter Francis McCabe at fmccabe@reviewjournal.com or 702-380-1039.