'True American hero': Fighter pilot survived Vietnam, conspiracy conviction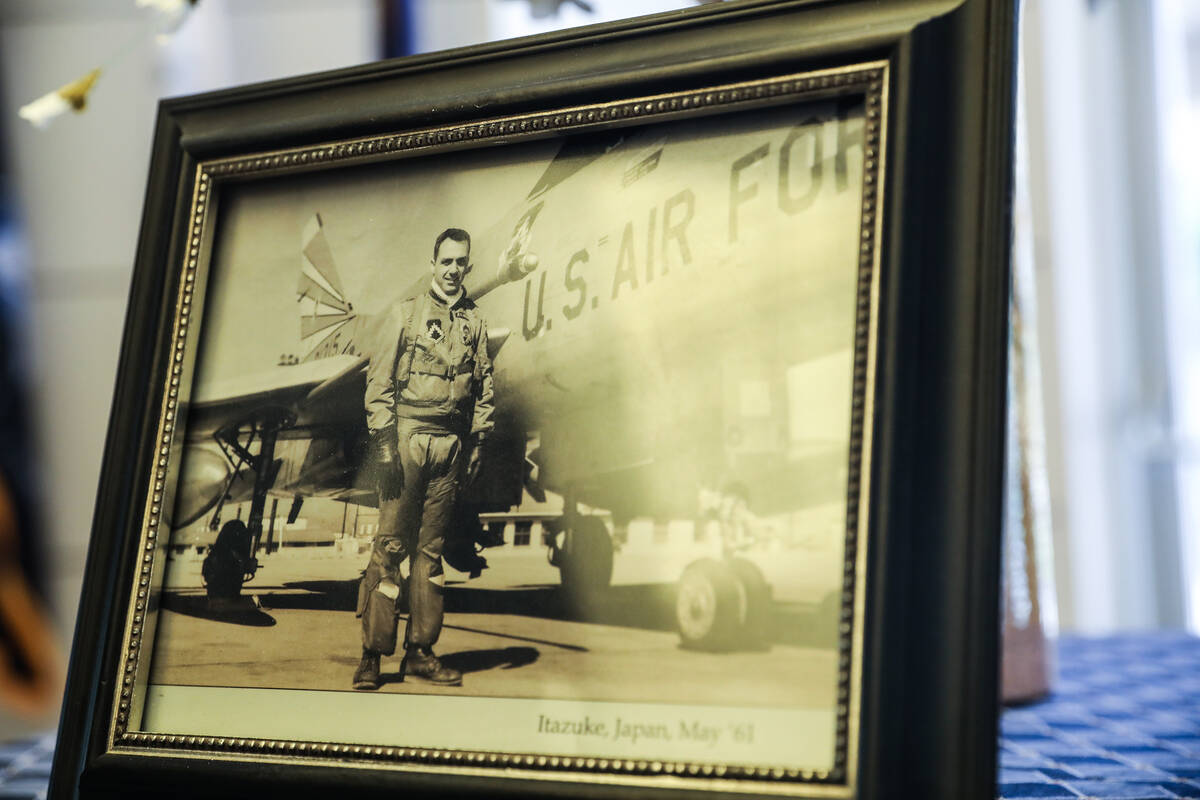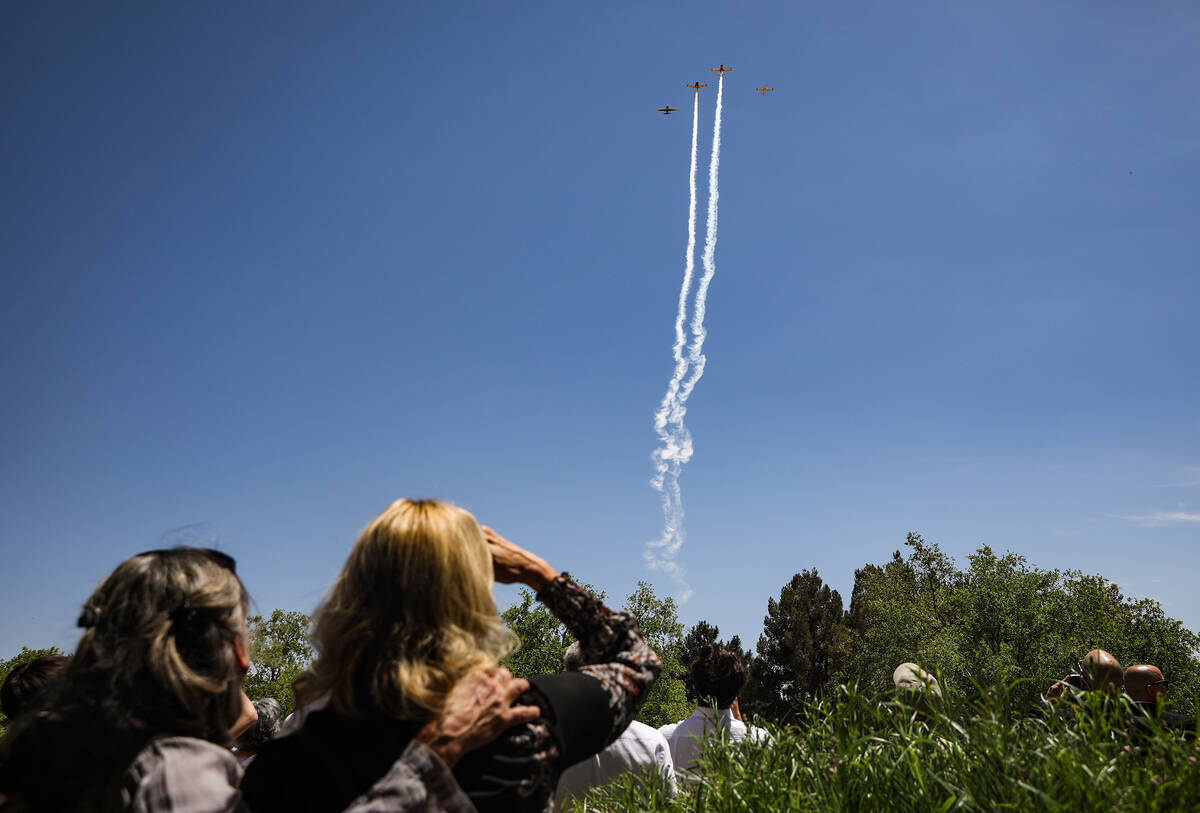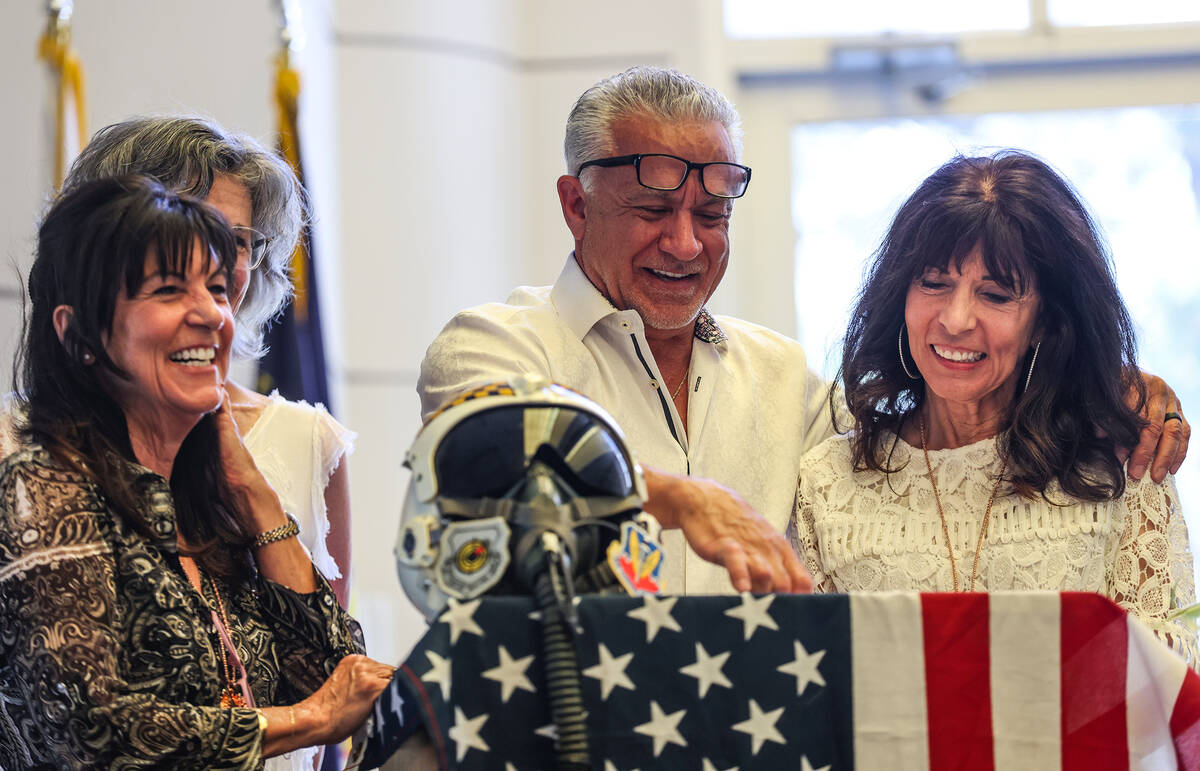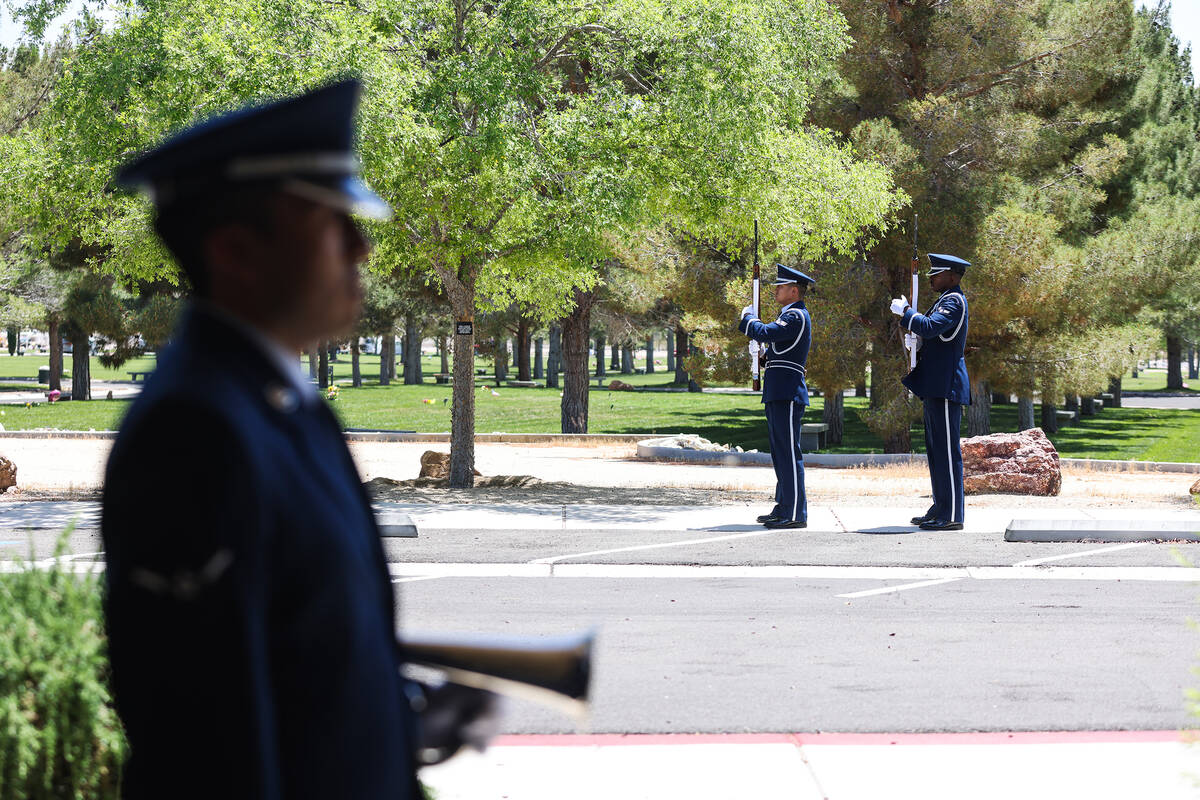 As Lt. Col. James Abraham was shot out of the sky in Vietnam, his F-4 Phantom II hit by anti-aircraft fire, he and his U.S. Air Force crewmate in the rear cockpit bailed over rice paddies.
"They're yelling at each other: 'You OK?' 'I'm OK!' 'I'll see you back at base!'" Abraham's son, Jim Abraham, recounted in his late father's office Sunday.
They didn't realize it, but the farmers on the ground didn't take prisoners like the North Vietnamese Army did.
"This guy didn't survive," Jim Abraham, also a pilot, said of his father's crewmate. "They found him and killed him."
James Abraham survived by hiding in a benjo ditch, or a square hole filled with human excrement, and pulling the ditch's wooden boards over his head, his son said.
It was just one of the many stories from the life of the late Abraham, who retired from the U.S. Air Force in 1970, as he was remembered in a funeral service at Southern Nevada Veterans Memorial Cemetery in Boulder City on Monday.
Abraham, who was 94, died on March 27 of natural causes, Jim Abraham said.
After his military service, James Abraham's life would land him in an executive role in one of Las Vegas' most iconic hotels of the time.
A Las Vegas resident since the mid-1960s, Abraham was also convicted as part of a high-profile investigation into the Aladdin Hotel and later pardoned by President Ronald Reagan.
"It is so difficult to describe the career of a man like Col. Abraham in words," retired Air Force Col. R. Bruce Fischer read from Abraham's military biography. "A movie might do it."
After becoming the general manager of the Aladdin Hotel and Casino in 1975, Abraham was one of four men indicted by a Detroit federal grand jury in 1978 for allegedly violating federal racketeering and conspiracy statutes, according to Review-Journal reporting at the time.
The indictment alleged that Abraham, as well as two other Aladdin executives, "were fronts for alleged Detroit mobsters who assertedly owned the hotel illegally," the Review-Journal story read.
Abraham was ultimately convicted of conspiracy, according to the Review-Journal, but on March 31, 1988, he was granted a pardon by Reagan.
To this day, Abraham's family maintains his innocence.
"I would just say that he was wrongfully indicted," Jim Abraham said Sunday.
'He tried to do good for everybody'
Long before a president would pardon him, Abraham's was an unconventional path.
Growing up in poverty in New Castle, Pennsylvania, Abraham would walk several miles to the local airport. He learned to fly at age 13 by doing gardening work in exchange for flying lessons, the family said.
In the Air Force, he flew 175 combat missions in Vietnam, where he was shot down twice, according to the bio that was read aloud by Fischer.
In 1955, he joined the U-2 program, which involved flying U-2 reconnaissance aircraft over the Soviet Union and other Communist countries.
In his later years, he loved golf and his role as a father, grandfather and great-grandfather.
His wife of almost 75 years, Jo Abraham, 94, was joined Monday by the couple's four adult children: Jim Abraham, of Park City, Utah; Vicki Abraham Wickman and Patty Abraham, both of Las Vegas; and Joni Abraham Raizk, of Cincinnati, Ohio, as well as dozens of mourners, including grandchildren, relatives and friends.
"Just a good person. He tried to do good for everybody," Jo Abraham said Sunday. "The best father in the world."
"We thank you for your service and sacrifice," Jim Abraham said, addressing his late father at Monday's funeral. "You will always be remembered as a true American hero and an amazing human being."
Contact Brett Clarkson at bclarkson@reviewjournal.com.