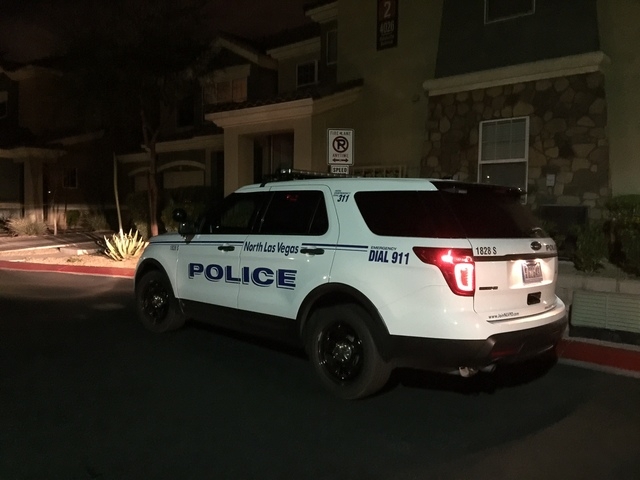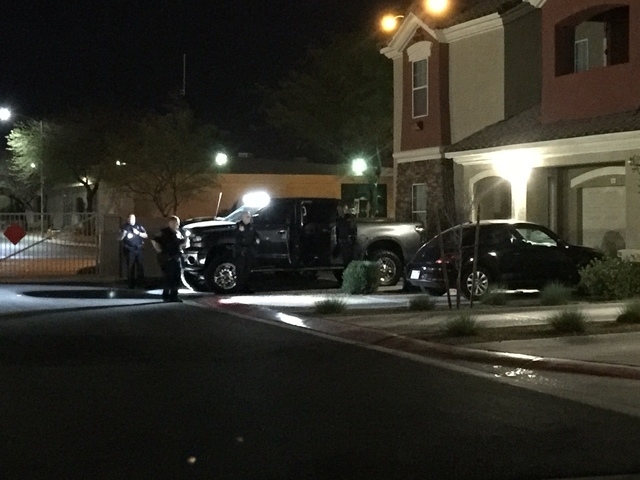 Two men were wounded, one critically, Saturday night in a shooting at a North Las Vegas townhome complex, police said.
North Las Vegas police got a call at about 10:30 p.m. about gunshots fired at an outside location in the 4000 block of Adabella Street in the Ravello Townhomes complex, North Las Vegas Police spokeswoman Ann Cavaricci said early Sunday morning.
The two victims, both male, were not on the scene when police arrived, having self-transported to two different hospitals for treatment, she said.
One victim, 29, the critically injured man, went to North Vista Hospital, while the other, 36, who suffered serious injuries, went to University Medical Center. Neither of the injured men lived in the complex.
Police have few details and are investigating the incident, Cavaricci said. However, she noted, "We don't think it's a random act of violence."
No suspects are in custody.
This is a developing story. Check back for updates.