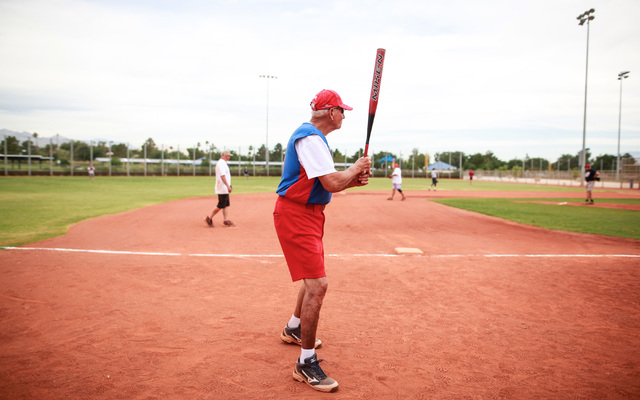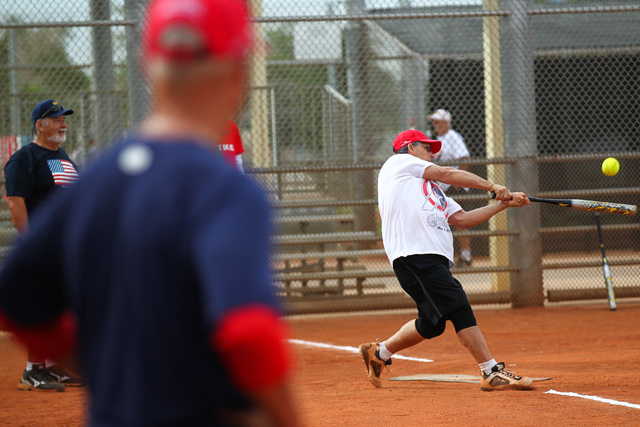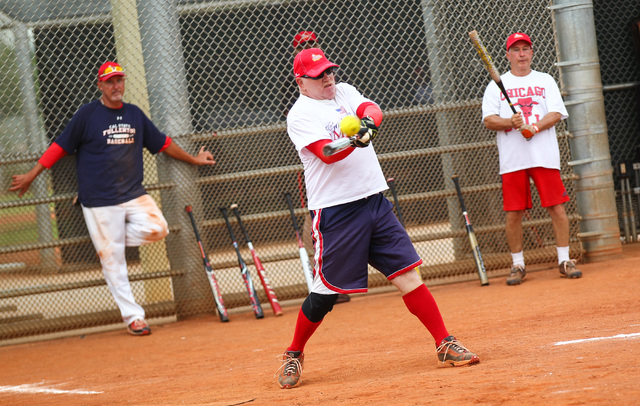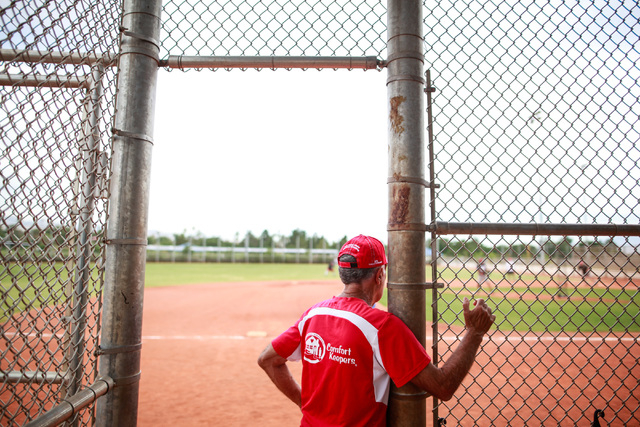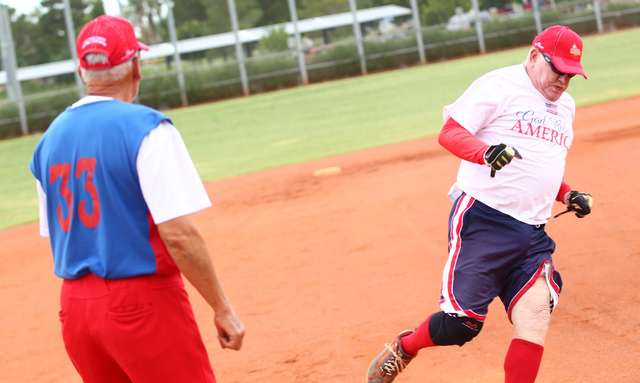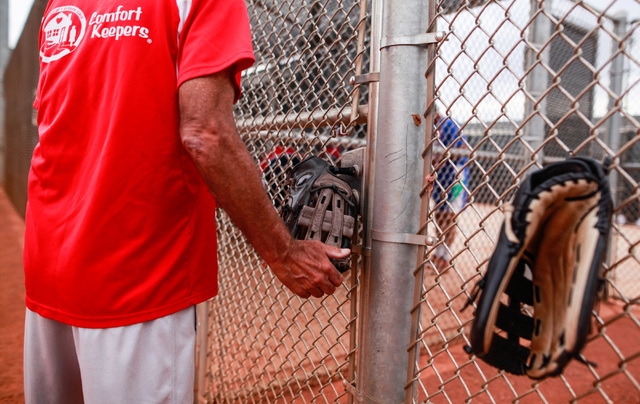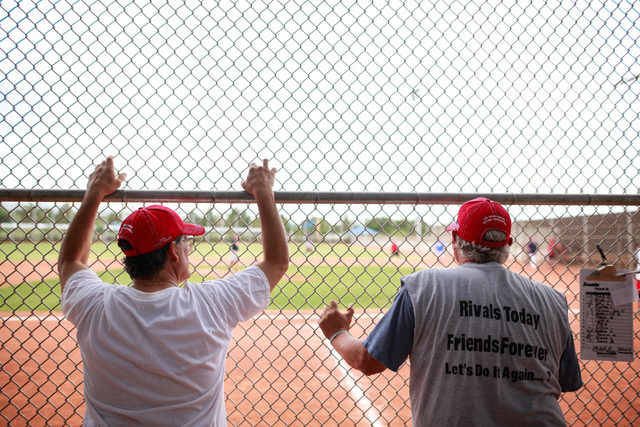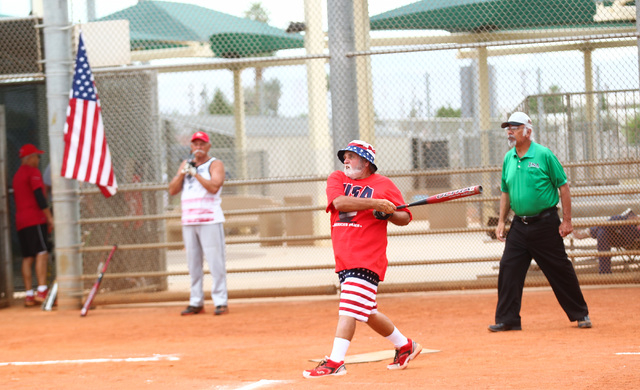 Flag Day is a few days away, but softball players at Lorenzi Park on Tuesday didn't feel like waiting to wave the Stars and Stripes.
More than 375 senior softball players commemorated Flag Day and will again on Thursday when they take the field for the Fourth Annual Flag Day Celebration Classic. The event is sponsored by the Las Vegas Senior Softball Association.
Flag Day is June 14.