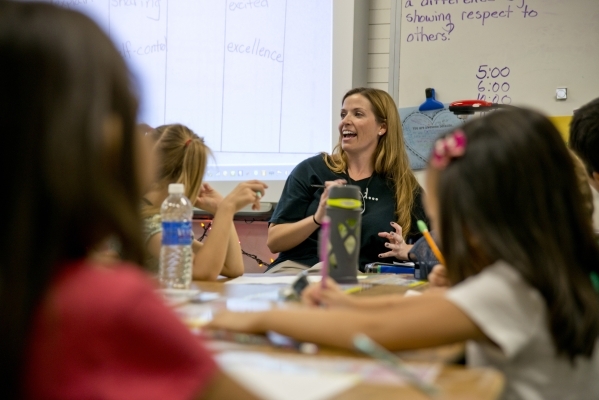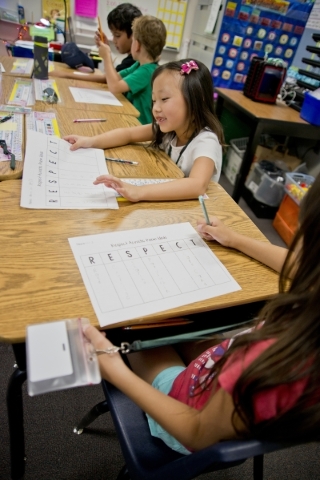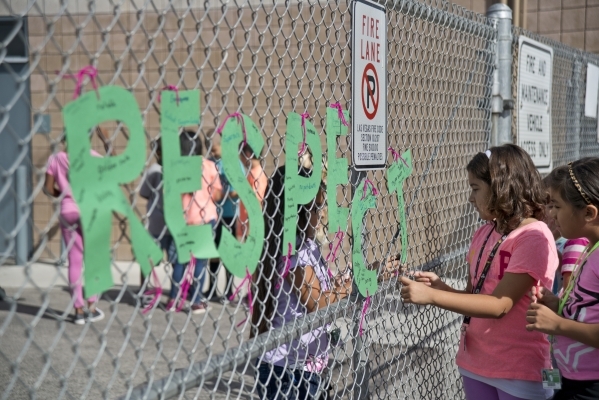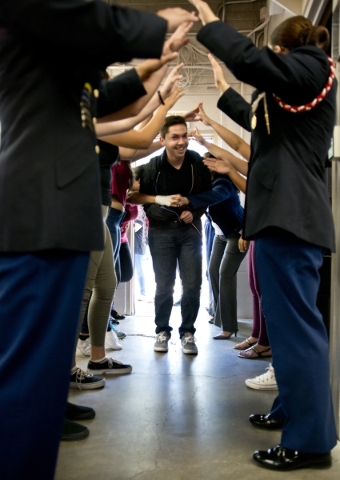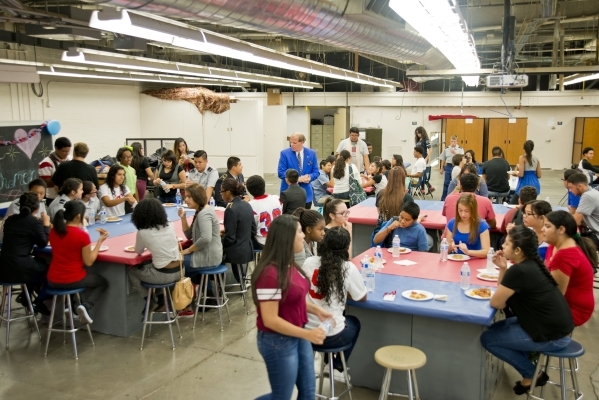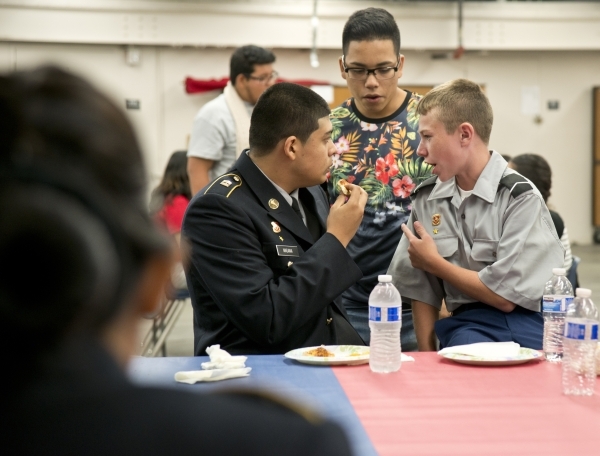 Students across the Clark County School District this week have signed pledges against bullying, created public service announcements to encourage their peers to stand up to bullies and popped balloons with intolerant words written on them to "stomp out bullying."
The demonstrations, all part of a series of events to promote safer schools, follows the passage of legislation that requires Nevada school districts and employees to combat bullying more proactively and immediately start an investigation after students report an incident. The bill also created the first Office of a Safe and Respectful Learning Environment within the Nevada Department of Education, which now must maintain a 24-hour, toll-free hotline and website to collect reports of bullying.
Support for the legislation stemmed largely from the personal accounts of the Lamberth family in Henderson, where 13-year-old Hailee Lamberth killed herself two years ago after suffering months of bullying at White Middle School.
"This week of respect is basically to get us all around the fact that we have to be respectful and kind with each other," said Brandon Moeller, assistant director of the district's equity and diversity education department.
"When we have a better climate and culture at school, that is directly related to better academic performance."
Last week, Gov. Brian Sandoval declared Sept. 27 to Oct. 3 as the state's Week of Respect "so Nevada is known as a place where bullying will not be tolerated and where the Nevada family lives in mutual respect." He also declared October as Bullying Prevention Month.
As part of its participation in the Week of Respect, the school district encouraged students, employees and parents to wear blue on Friday to show unity in its efforts to combat bullying.
On Tuesday, theater students at the Las Vegas Academy stood on the front steps of the school and performed songs from their upcoming production of the Broadway play "Rent."
Junior David Wade said the musical, which features stories about minorities struggling to survive in New York City, provides a timely fit with the recent U.S. Supreme Court ruling allowing same-sex marriage.
"Gay rights just became real across the country," Wade said. "This is a story really representing diversity and equality."
"Respecting others and their individuality is a huge part of 'Rent,'" he added. "It's perfect timing."
Contact Neal Morton at nmorton@reviewjournal.com or 702-383-0279. Find him on Twitter: @nealtmorton.