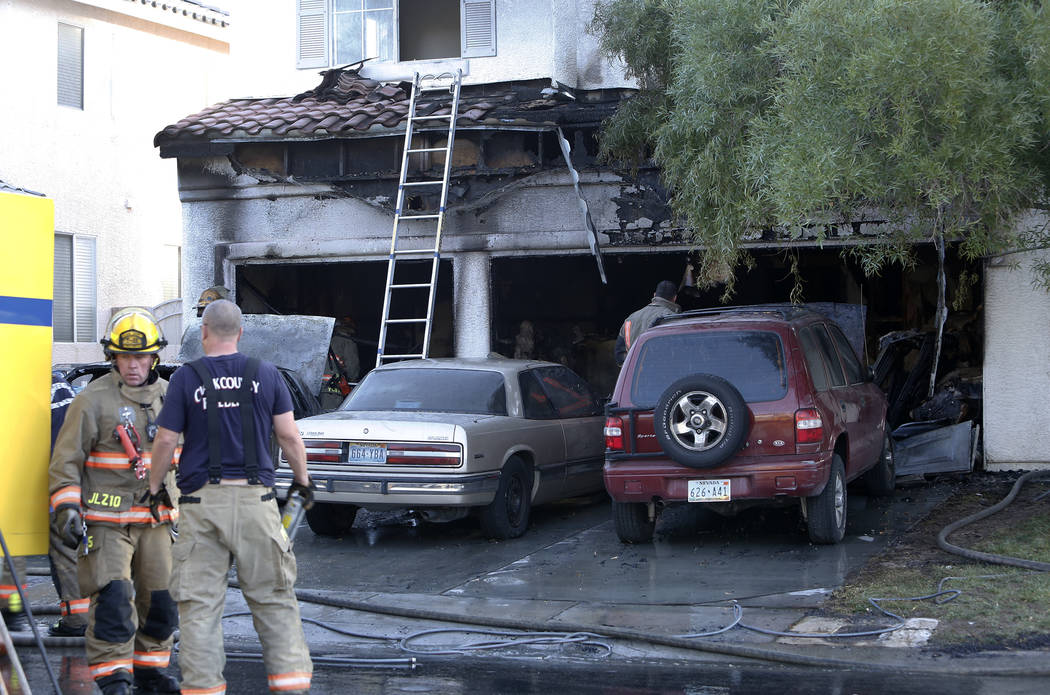 Six people were displaced Tuesday morning after a house fire in the western valley.
Firefighters from the Clark County and Las Vegas fire departments responded about 5 a.m. to a home at 3186 Surf Spray St., near Buffalo Drive and Desert Inn Road, according to Clark County Fire Department Deputy Fire Chief Jeff Buchanan.
Crews arriving at the home found smoke and flames coming from the garage, Buchanan said, and discovered that the fire had spread to other parts of the house.
Firefighters got the blaze under control about 5:45 a.m., Buchanan said.
No one was injured. The American Red Cross of Southern Nevada is assisting four adults and two children displaced after the fire.
The cause of the fire is still under investigation, and the cost of damage has not yet been estimated.
Contact Max Michor at mmichor@reviewjournal.com. Follow @MaxMichor on Twitter.
3186 Surf Spray St. Las Vegas, Nevada