Winter sports enthusiasts enjoy Lee Canyon on opening weekend
December 9, 2018 - 6:53 pm
Updated December 9, 2018 - 7:05 pm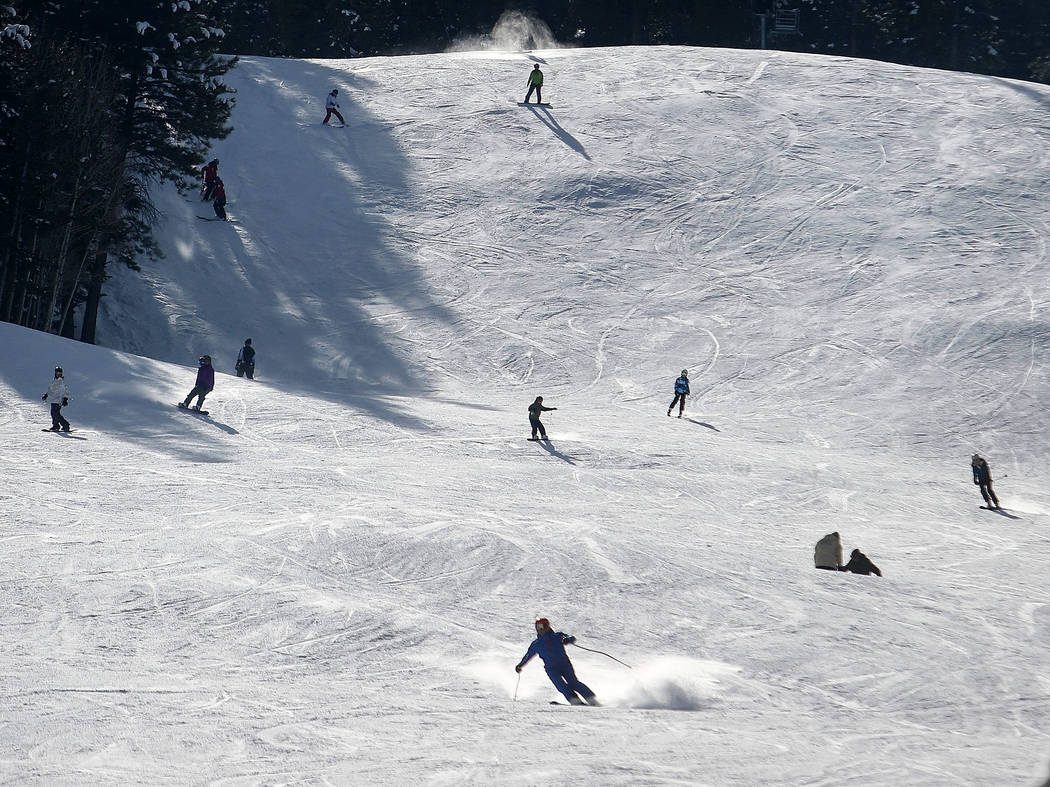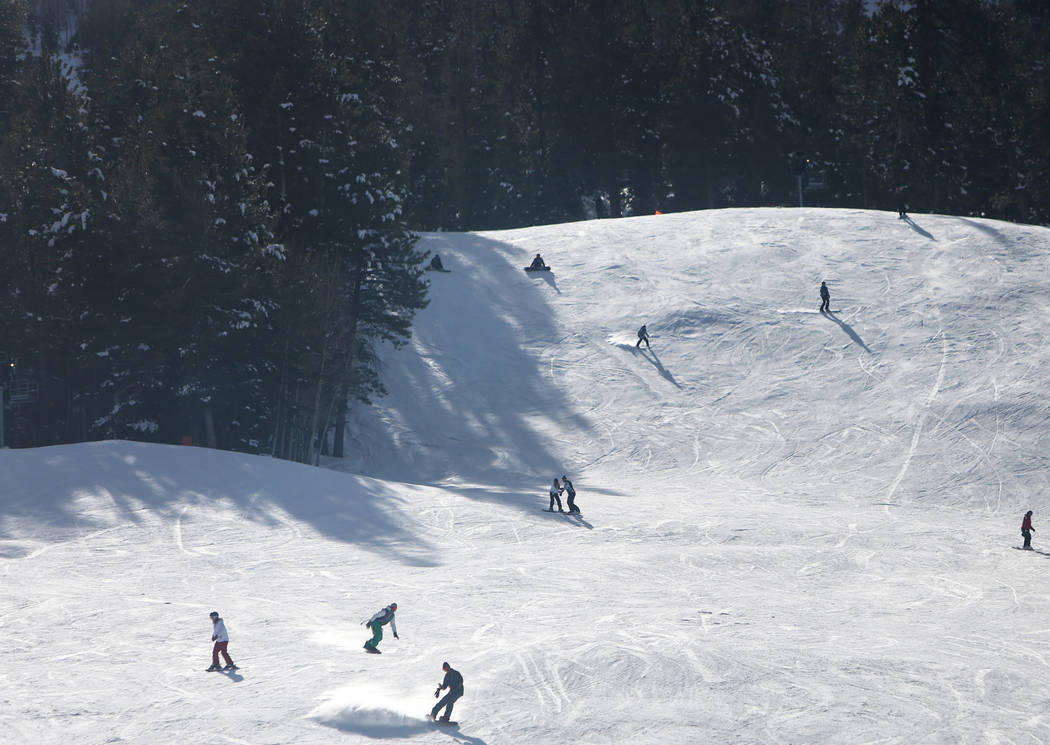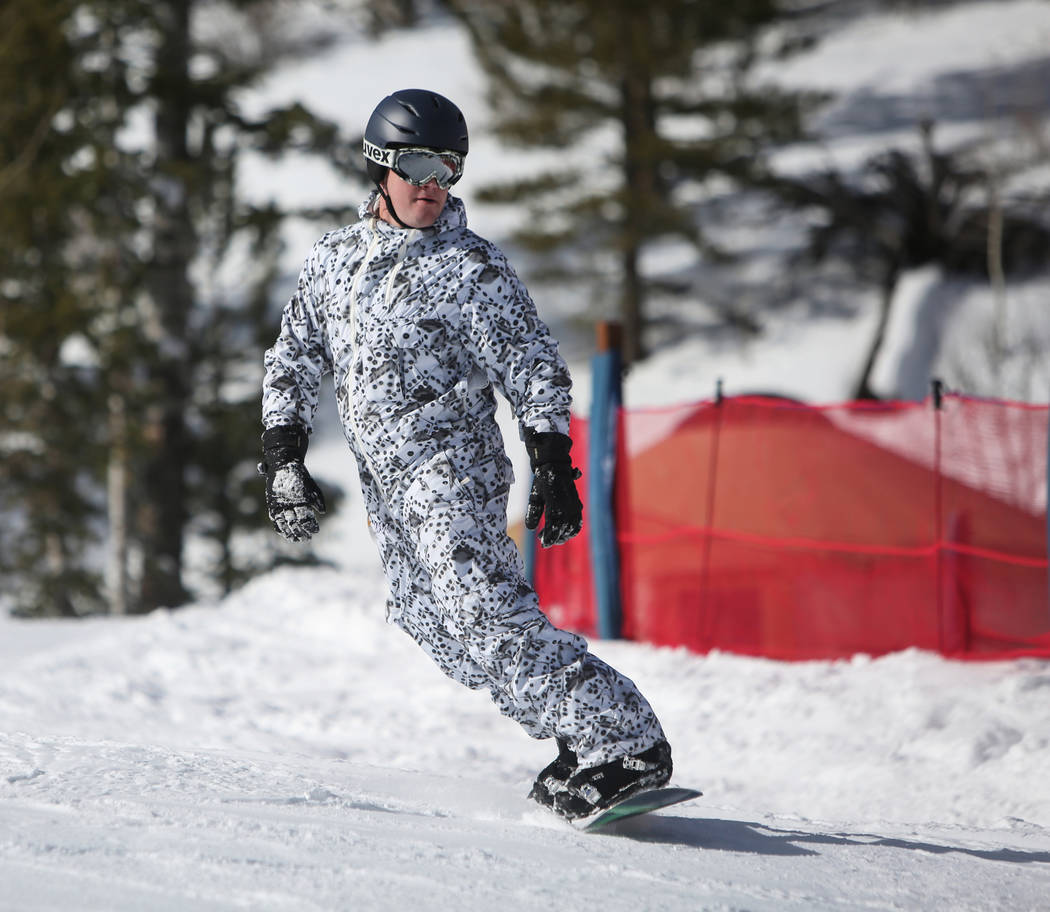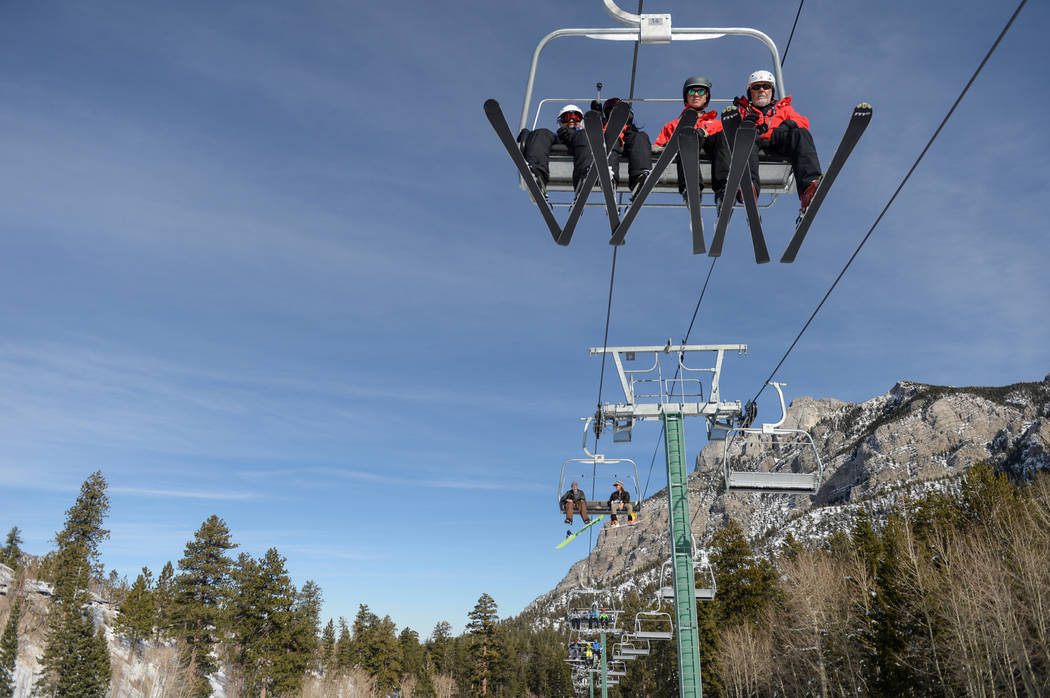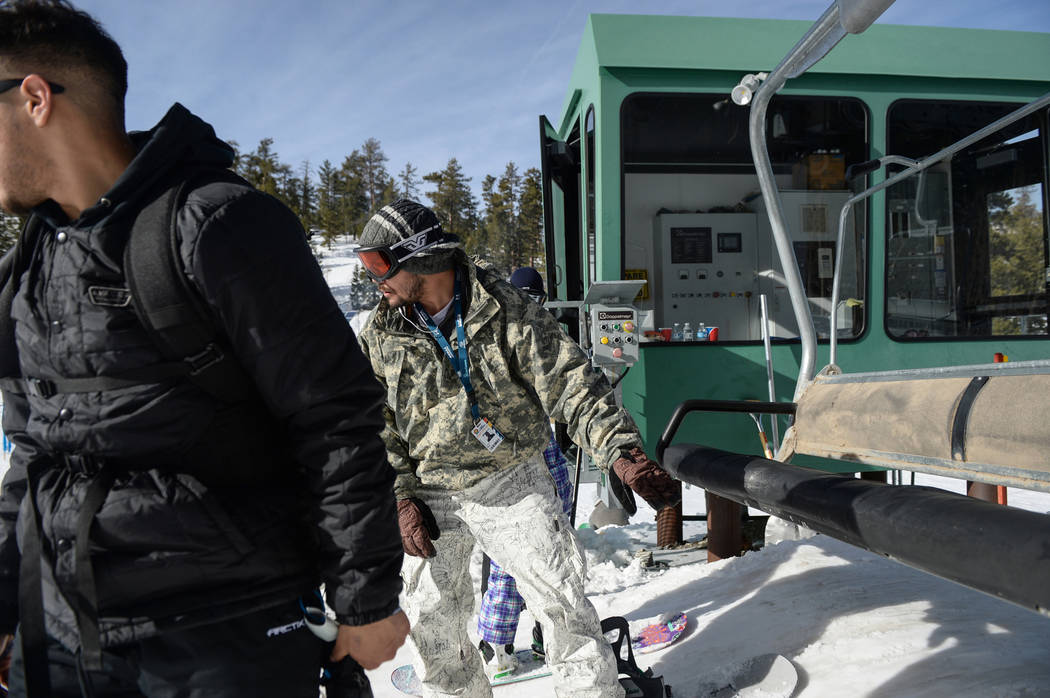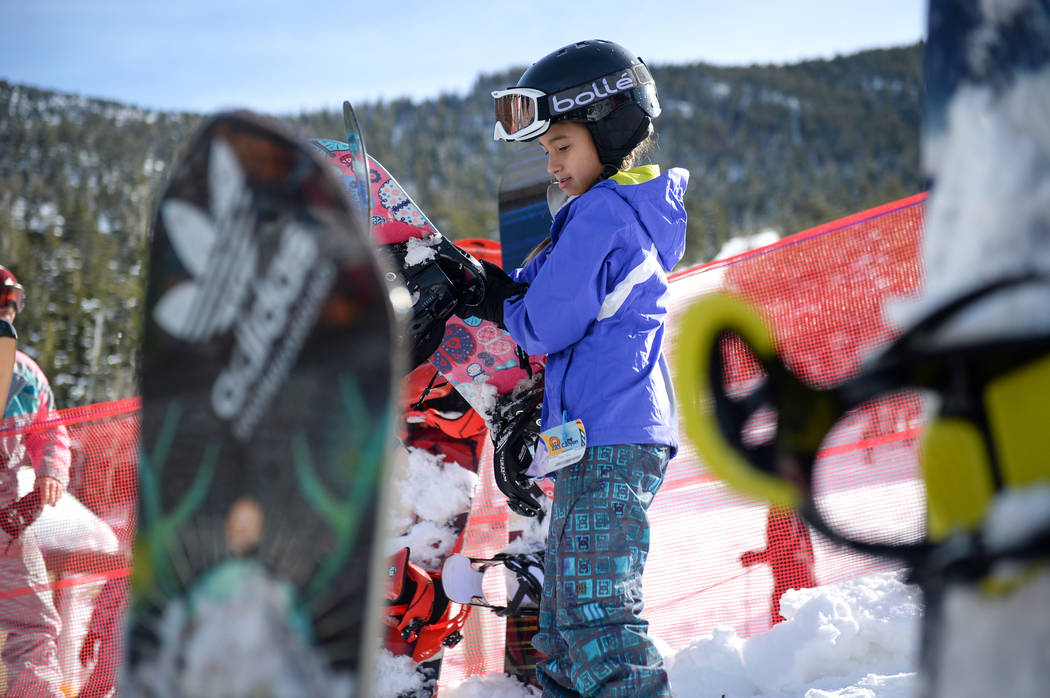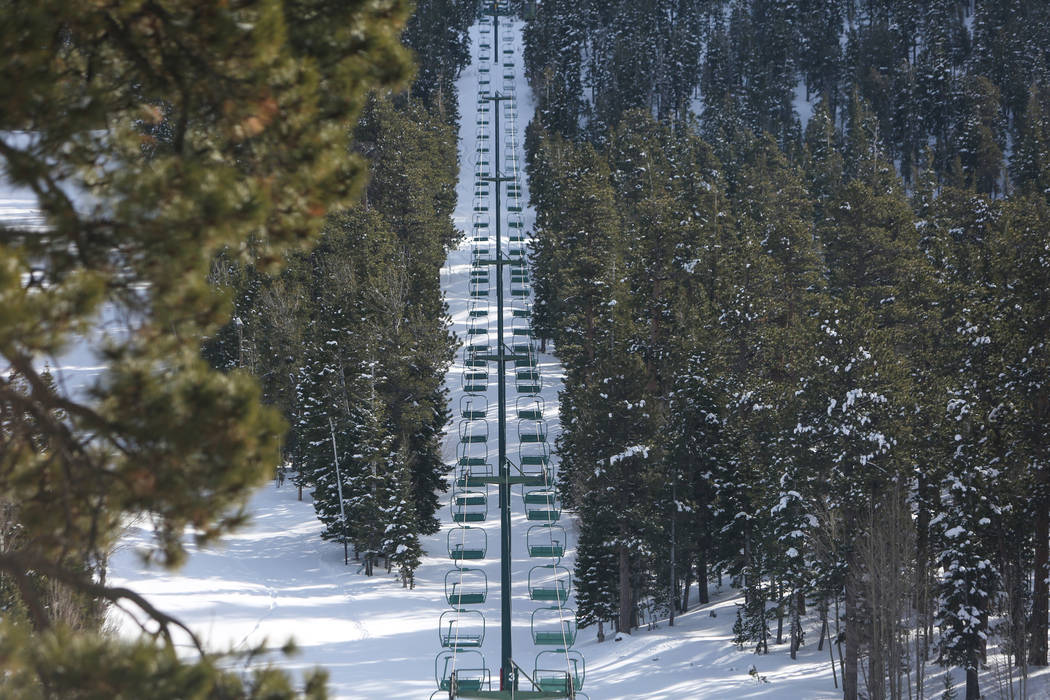 Skiers, snowboarders and others flocked to Lee Canyon for opening weekend at the ski resort.
The resort, located at Lee Canyon in the Spring Mountains, opened its gates Friday for its 56th winter season.
The Lee Canyon bunny hill opened Friday; the resort's Bluebird, its longest ski lift (which services intermediate runs), opened Saturday.
Lee Canyon's advanced ski runs are expected to open before the Christmas weekend. Tubing begins Saturday.
Playing in Lee Meadows
If you plan on sledding in Lee Meadows and other play areas in Lee Canyon, officials ask that you only sled in areas with less than a foot of snow, avoid rocks and trees, don't litter and stay off private property.
In 2013, an 11-year-old girl died from heart injuries after she crashed into a fixed-steel fence while sledding on New Year's Day. Clark County had installed the fence a few months earlier to keep sledders at bay, and in 2016, the governing body agreed to pay the family more than $130,000 in a settlement.
Know before you go
Parking at the Lee Canyon ski resort is $5 per vehicle per day or $20 for a season pass. Lee Canyon season pass holders and "ride local" cardholders do not have to pay for parking.
There is no roadside parking on Nevada State Route 156 (Lee Canyon Road) between the Camp Foxtail roundabout and the ski area.
Roadside parking is also prohibited in Kyle Canyon past the intersection of Nevada State Routes 157 (Kyle Canyon Road) and 158 (Deer Creek Road).
In areas where parking off the road is allowed, all wheels must be to the right of the white line.
Real-time traffic information can be found by calling 511 or checking the Nevada Department of Transportation's 511 website, http://www.nvroads.com/511-home.