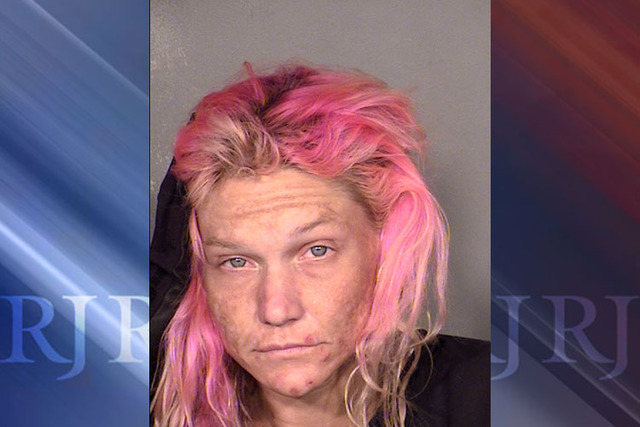 A homeless woman who was arrested Wednesday in the shooting death of a man said "I have to kill him" after he was shot with a shotgun, according to an arrest report.
Marjorie Fiora, also known as "Maggie," shot and killed Joseph Levine, 56, of Las Vegas, about 6 p.m. on the 1200 block of Franklin Avenue, near Maryland Parkway and Charleston Boulevard, Las Vegas police said.
When officers arrived on the scene they found Levine with a gunshot wound to the chest. He died at University Medical Center, police said.
Earlier, Levine was inside the residence while Fiora, 30, swam with two of Levine's brothers. The three got out of the pool when Fiora, who was nude, went inside. The brothers told police they heard a gun shot a few minutes later, the police report said.
As Fiora ran away, she said, "I have to kill him," to the brothers. One of the brothers wrestled the gun away from her as she ran, police said.
She went to a nearby house, broke a window and stole a dress. Fiora told two people at the house that she was fleeing from her boyfriend, who was trying to kill her, police said.
Officers found Fiora in another home's backyard a short time later and arrested her.
The police report said that Fiora and Levine knew each other and that she would sometimes stay with him.
Fiora was booked in the Clark County Detention Center on murder, burglary and home invasion charges.
Contact Ricardo Torres at rtorres@reviewjournal.com and 702-383-0381. Find him on Twitter: @rickytwrites.