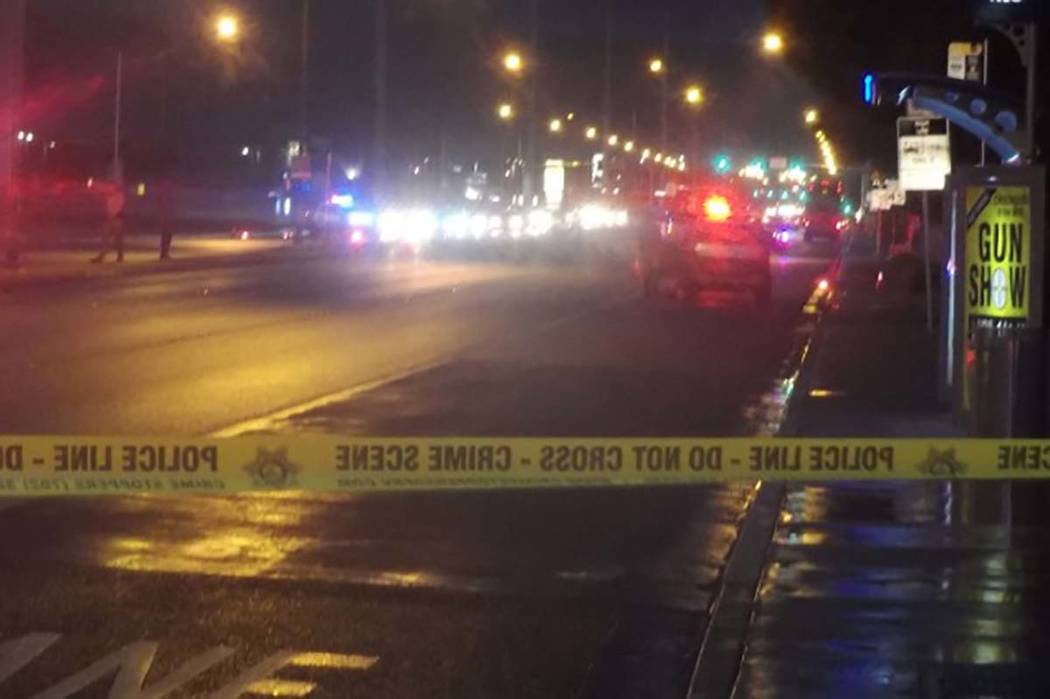 A woman suffered life-threatening injuries when she was struck by an SUV Thursday morning in central Las Vegas.
The woman, who is in her 20s, was hit as she crossed West Flamingo Road outside a crosswalk near South Torrey Pines Drive, police said.
She was taken to University Medical Center with critical injuries.
The driver who hit her left the scene. The vehicle was described as a black or dark green older model sedan.
Anyone with information can call the Metropolitan Police Department at 7002-828-4060. To remain anonymous, call Crime Stoppers at 702-385-5555.
Flamingo Road and Torrey Pines Drive, las vegas, nv