Worker at Las Vegas Raiders stadium rescued after medical episode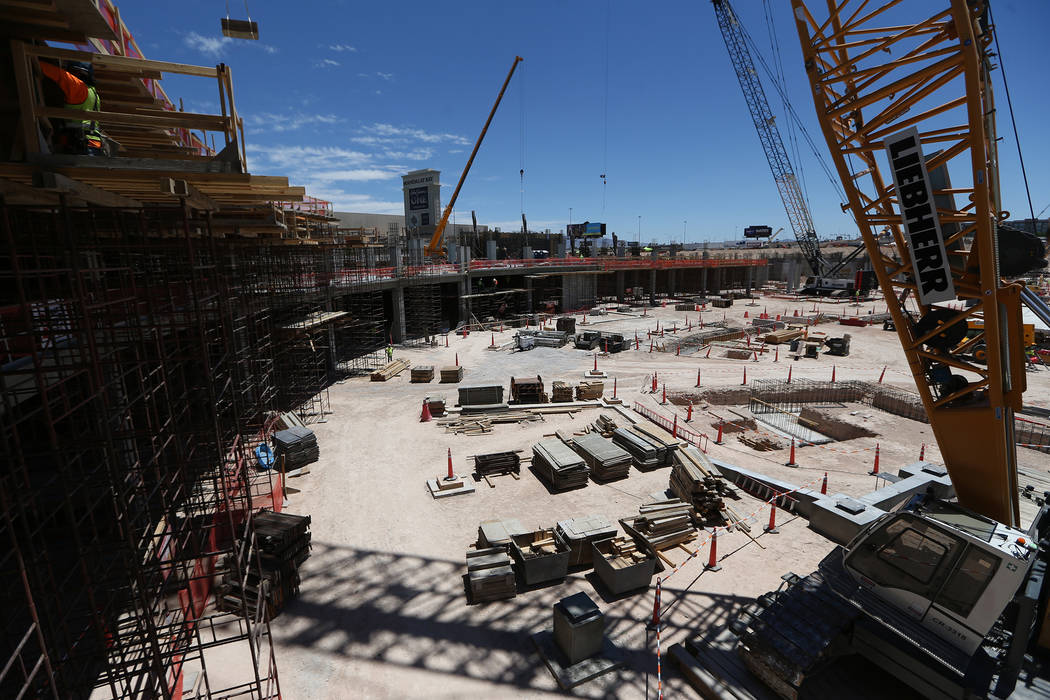 An injured construction worker was rescued at the Las Vegas Raiders stadium site and hospitalized early Tuesday, Clark County fire officials said.
Rescuers were called to the construction site just after 6 a.m., said Jeff Buchanan, deputy chief for the Clark County Fire Department.
Project developer Mortenson McCarthy said in a statement that "a construction worker on the new Las Vegas Stadium project required medical attention for a work site injury." The nature of the injury was not given.
The worker was unable to climb down from the third deck of the stadium, according to a Clark County fire release. He was secured to a cable along with one rescuer and lowered to the ground by a crane operator.The worker was stabilized and taken to University Medical Center, firefighters said.
"Safety is our top priority on this and every project and we will be reviewing the incident carefully," the construction company said in a statement.
The rescue was carried out by the department's technical rescue team, which was recently reinstated, Buchanan said. The team handles difficult rescue operations, he said.
Contact Blake Apgar at bapgar@reviewjournal.com or 702-387-5298. Follow @blakeapgar on Twitter.