Wounded veterans, others cycle for a cause in Las Vegas ride
November 11, 2017 - 3:59 pm
Updated November 11, 2017 - 4:09 pm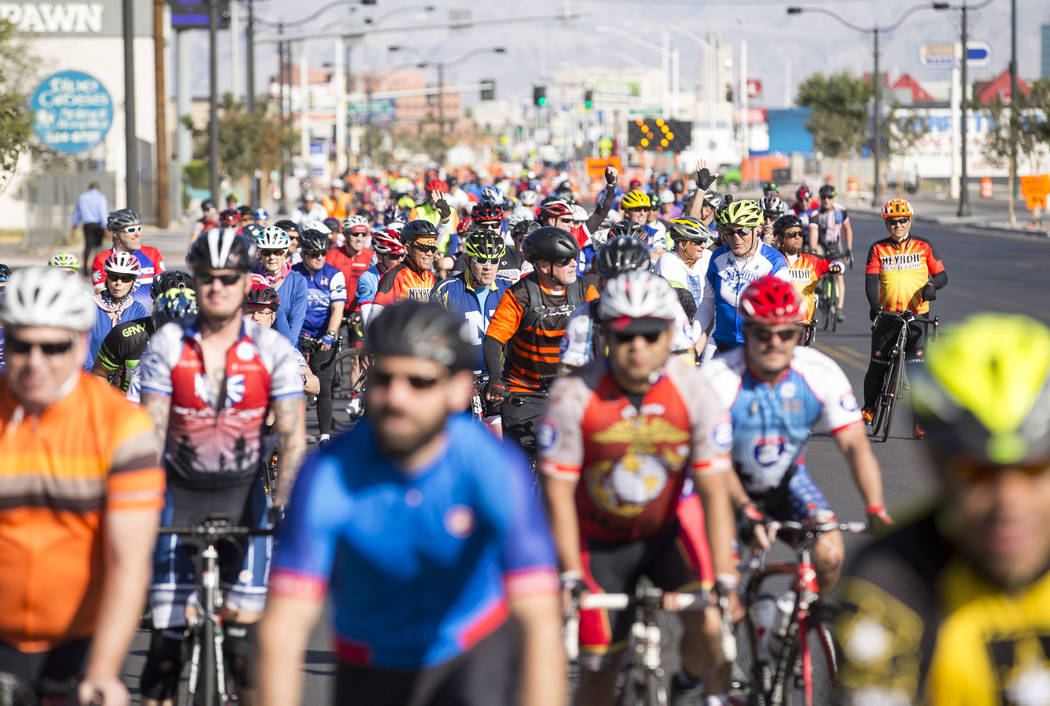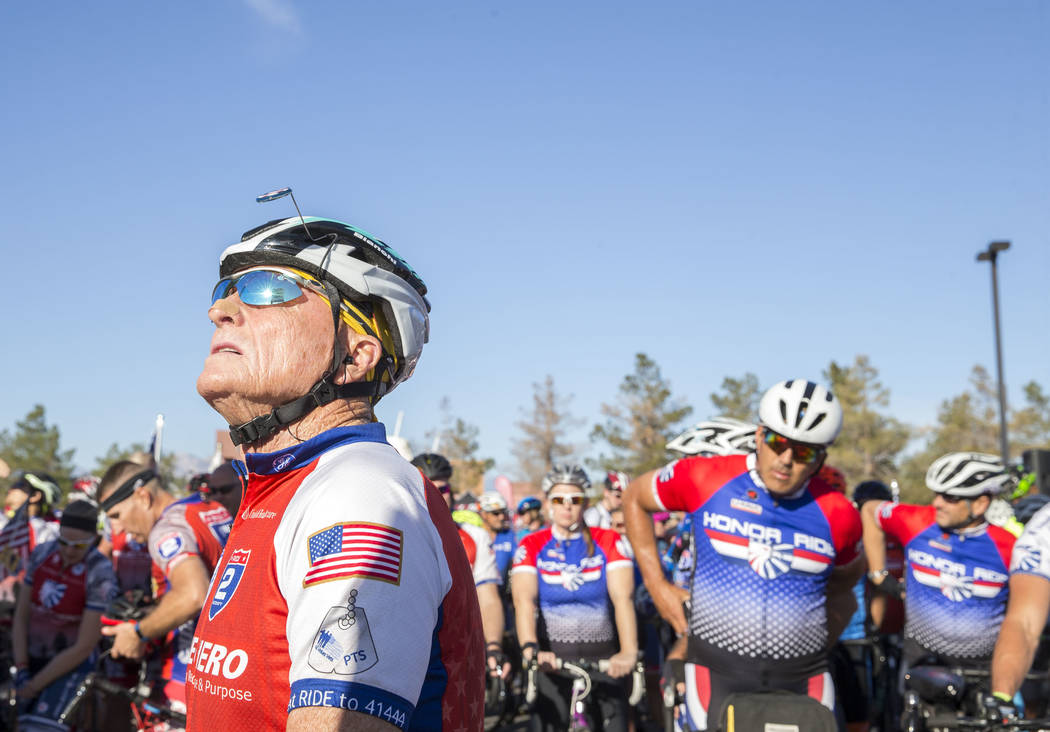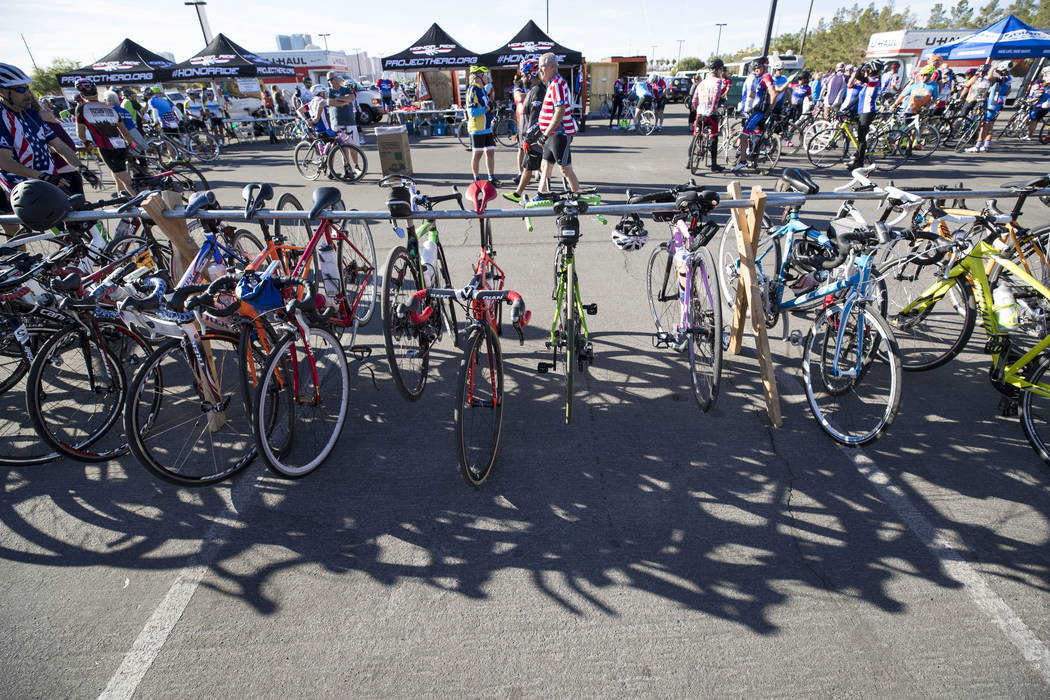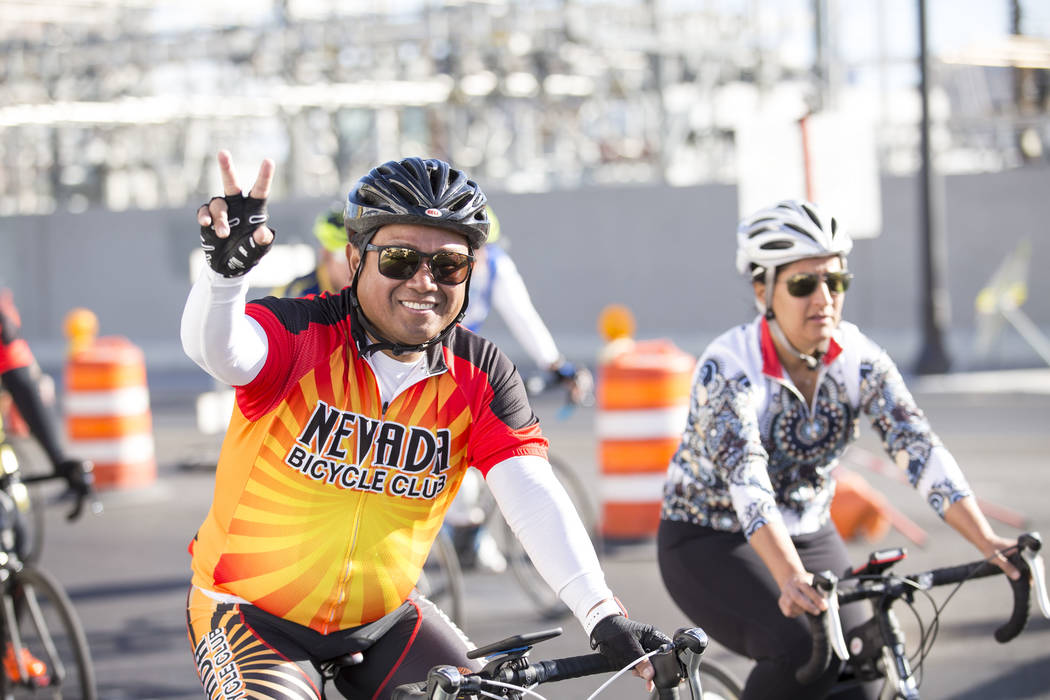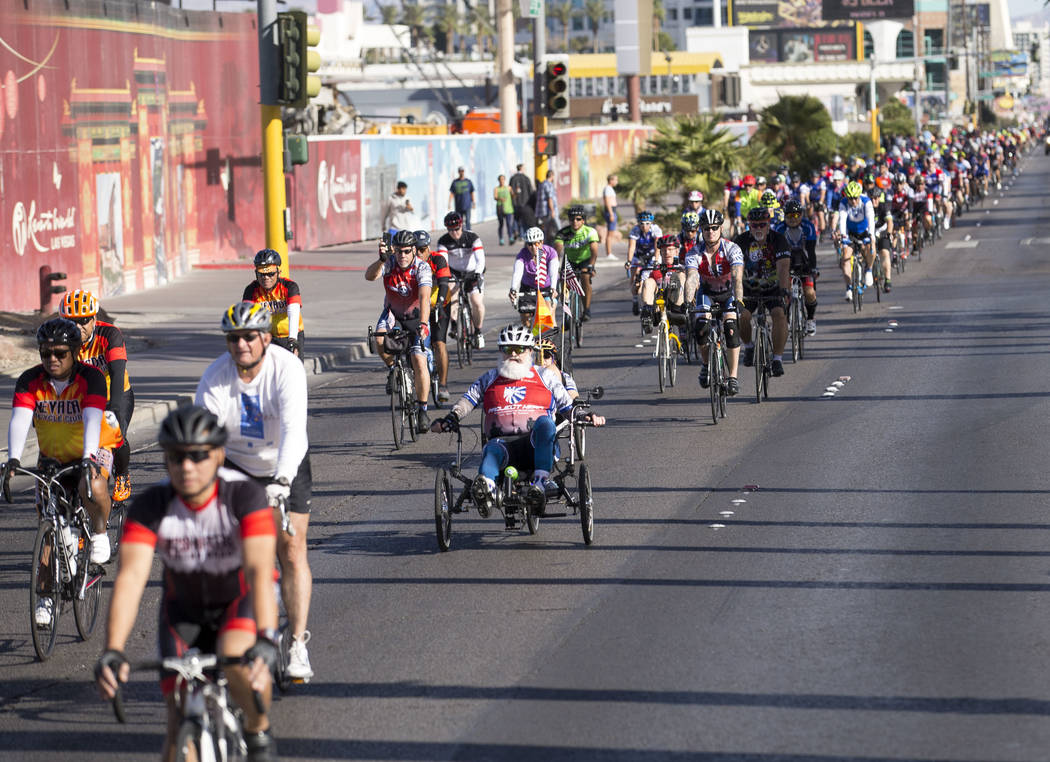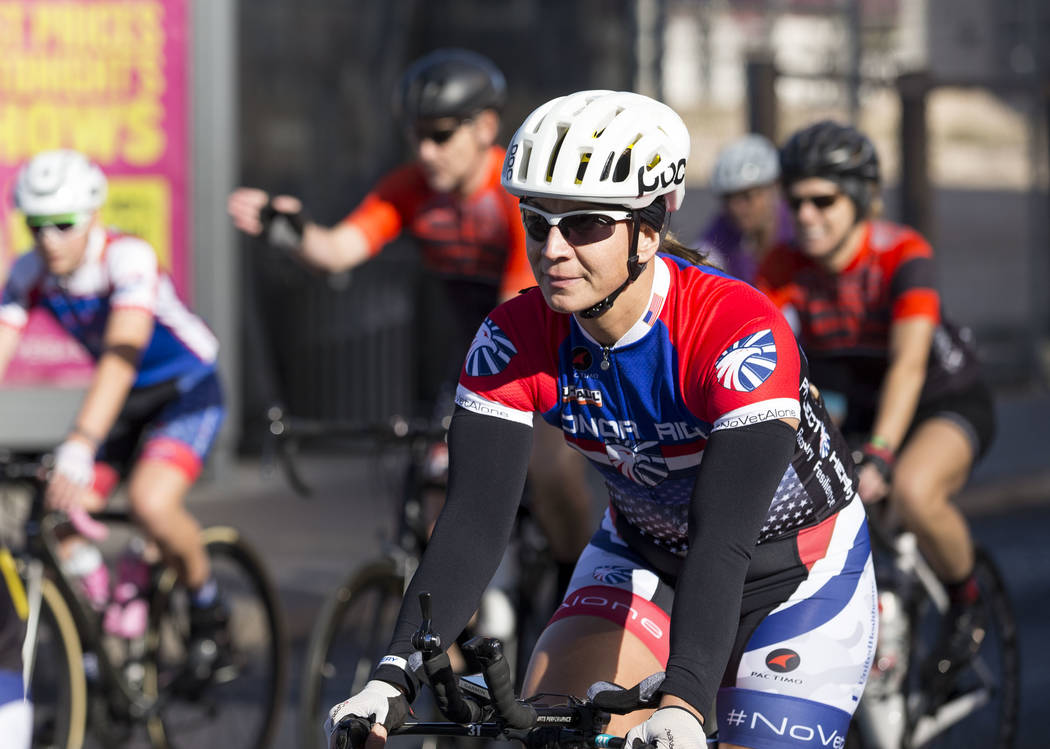 Cyclists participate in the 2017 Project Hero Honor Ride Las Vegas, which included 19-mile, 41-mile and 62-mile bike rides that started Saturday morning at the Clark County Government Center.
The Project Hero Honor Rides are noncompetitive cycling events held throughout the U.S. that allow members of the public to ride alongside injured veterans.
Proceeds from the event help fund the nonprofit organization dedicated to helping veterans and first responders affected by post traumatic stress disorder and traumatic brain injury, and to increasing awareness to combat the national mental health emergency posed by PTSD and TBI.
For more information, visit projecthero.org.