Writers explore emotions in comic book of Las Vegas shooting
Updated April 20, 2018 - 5:08 pm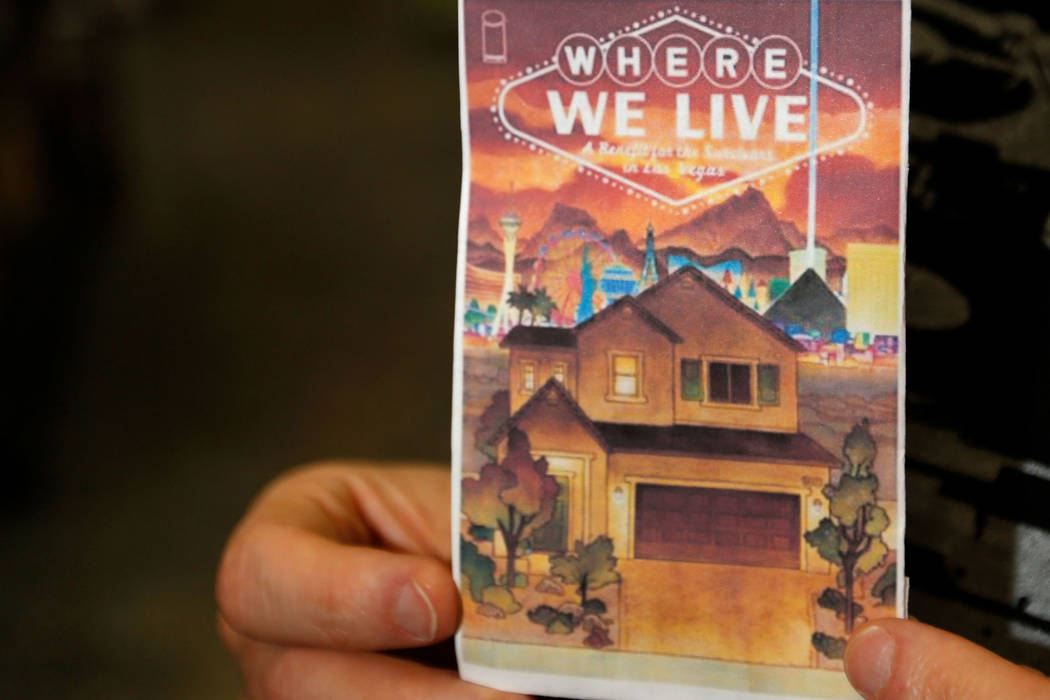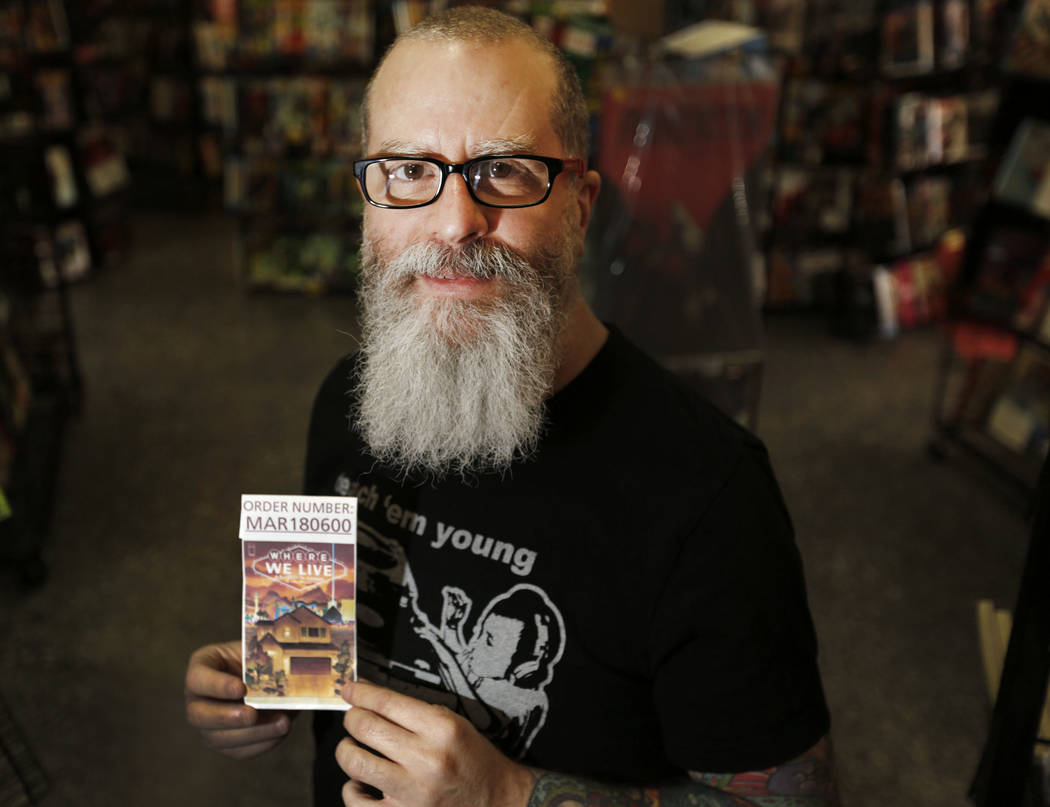 J.H. Williams III and Wendy Wright-Williams moved to Las Vegas about two years ago, drawn here — like many newcomers — by such perks as less-hellish-than-California commutes, 24/7 attractions and the beauty of the desert.
But when a gunman opened fire on the Route 91 Harvest festival on Oct. 1, killing 58 people and injuring hundreds more, the couple had to revise their image of Las Vegas life to include a frightening new reality.
They were shocked. Angry. Confused. Grief-stricken. And when they wanted to do something to help, they turned to a familiar medium: Comic books.
The result of their unexpected mission is a 300-page benefit comic anthology titled "Where We Live" (Image Comics, $19.99, release date May 30). The book includes more than 70 stories, illustrations, essays and poems by an all-star roster of comic book creators who examine the shooting, tell the stories of people affected by it, and reflect on the social and human issues that are intertwined with it.
Williams, who has worked on such titles as "Sandman," "Batwoman" and "Superman," is the anthology's curating editor, and he and his wife conceived and have been working on the book since October. Williams also drew the cover illustration, which features the couple's home set against the backdrop of the Strip.
On the weekend of the shooting, they were in California to attend a friend's wedding. On Sunday evening, after having spent the day with friends, they returned to their hotel.
"I checked my Twitter feed and the first thing that came up was 'active shooter in Las Vegas,' " Williams recalls. "My first reaction, of course, was, 'No, that can't be real.' I even blurted out, 'This has got to be a joke,' and within seconds I realized it's not a joke. So we immediately started trying to reach people we know to see if they were safe."
"You have this illusion of what you think you'd do," Wendy says. "But it's so disempowering being so far away, and you can't even comfort the person that you know is probably in the middle of that."
They drove to Las Vegas the next day and saw over the next week how even people who weren't physically harmed in the shootings still were affected by it, and how other Southern Nevadans who weren't at the festival were affected, too.
After such tragic events, the comics industry often will "try to find some way to support people who need help, and I wasn't seeing anything in any of the channels I follow," Williams says. "So in the middle of the night on Friday night, I just started tweeting, saying, 'I don't even know how you do something like this. How do you put a (benefit comic) book together?'
"By the time I got (up) the next morning, people were reaching out, saying, 'We'll help you do it.' "
From the start, the concept was that the book would raise money for survivors and victims' families — Williams says all the creators donated their time — and it would include local contributors. The anthology's mandate also would be broad, incorporating eyewitness accounts, stories about the community's response to the tragedy, and reflections on such broader issues as gun violence, gun culture and mental health.
The anthology includes fictional and fact-based pieces, poetry and prose, illustrations and stories told via traditional comic book panels. While most of the pieces lean toward realism, "there is some allegorical content as well," Williams says.
The anthology also intentionally offers different points of view. "We made no mandate of what people were to say or how they were to express themselves," Wendy says, and the only request was that contributors be thoughtful and not simply offer "a knee-jerk response."
"We felt like, if we were putting together this book, of course it will raise funds to help these people in whatever way it can, but it also speak to problems that are causes of these incidents in the first place," Williams says.
The anthology "doesn't have answers," he says, but "poses questions to a conversation that needs to happen."
Williams considers particularly profound the book's stories of eyewitness accounts of the shooting, which "show there are real people affected by this. These are not just statistics. Every statistic has a life behind it."
The title of the book — by Wendy Wright-Williams — "speaks to 'where we live' on a superficial level, meaning 'This is Las Vegas, we chose to live here, and this is where we live' " Williams says.
"But it's also psychically about where we live in our minds and hearts, where we live as a nation, what we allow into our lives."
Contact John Przybys at jprzybys@reviewjournal.com or 702-383-0280. Follow @JJPrzybys on Twitter.