1st black woman to earn college degree in Nevada dies at 86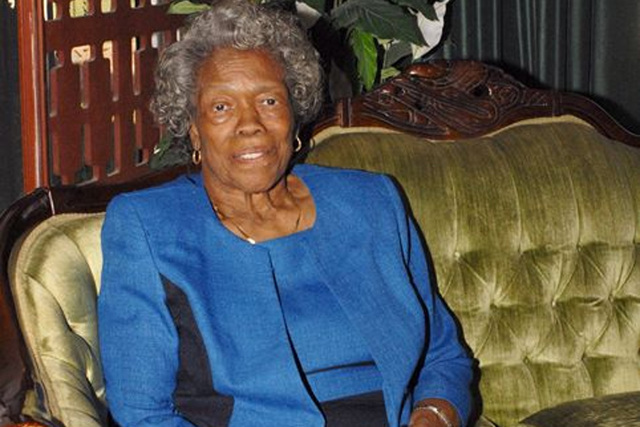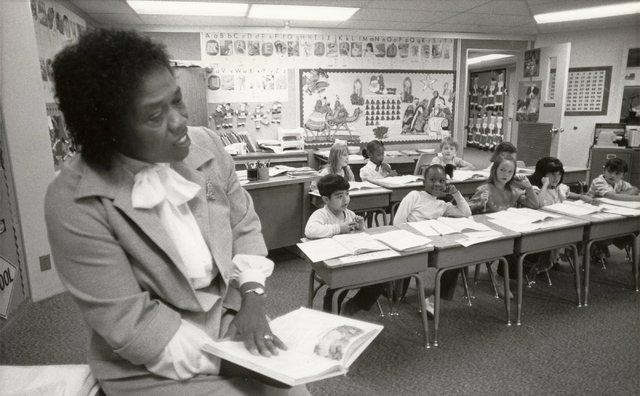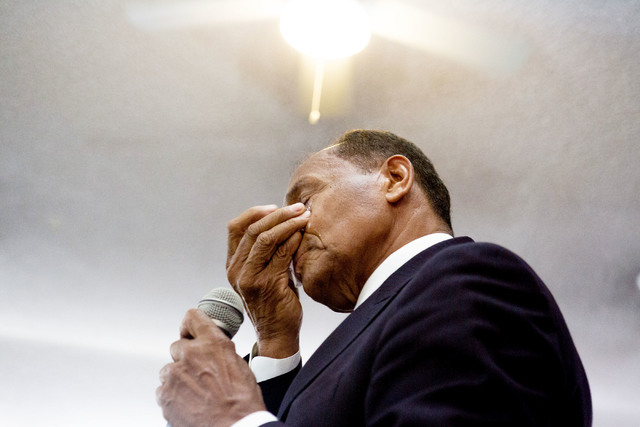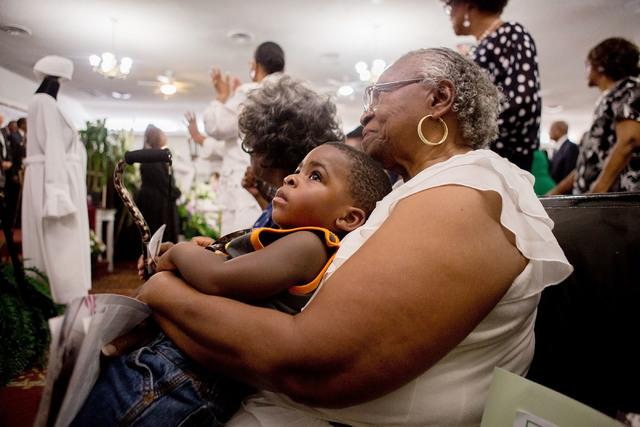 A packed house at the Vegas View Church of God in Christ on Friday in North Las Vegas celebrated the life of Stella Mason Parson, the first black woman ever to graduate from college in Nevada with an energetic display of cheers and singing.
Parson died July 29 from complications of renal disease. She was 86.
About 350 community members, family and friends packed into the church. Though there were tears throughout the crowd, the atmosphere was electric.
"We came today to celebrate a spiritual icon in the state of Nevada," Jennifer Dupree said to the congregation during the family and friends open-mic portion of the service.
So many people showed up to the memorial that a live video stream of the service had to be fed to an overflow room next door.
Parson graduated from the University of Nevada, Reno, in June 1952 with a bachelor's degree in English. She later returned to school at UNLV, where she earned a master's degree in marriage and family counseling in 1988.
"When we first came here, there were no black teachers, no black professional in anything," she said in the donated tapes collection for a project at UNLV's James R. Dickinson Library. "Most of the women worked as maids."
At UNR, Parson wasn't allowed to have a roommate. She worked at the school cafeteria and as a domestic on weekends to cover her living expenses.
"Reno, the city itself, was just as segregated as any other city," Parson said. "We couldn't eat in the cafeterias downtown. But as far as the campus was concerned, black people were more than welcome."
Parson taught school for 33 years in Clark County, where a Las Vegas elementary school is named after her and her late husband, the Rev. Claude H. Parson Jr., whom she met while he was stationed at Nellis Air Force Base.
In 2002, UNR awarded her a President's Medal for her accomplishments and created a scholarship in her name.
"Mrs. Parson was a good friend of the university who returned to campus over the years to speak and interact with students," said John K. Carothers, the school's vice president for development and alumni relations and executive director of the University of Nevada, Reno Foundation.
"Her many years of teaching and service to the Clark County area have influenced generations of Nevada students who have gone on to better themselves and their communities," he said Thursday.
Parson was able to enroll at UNR in 1948 partly because of a scholarship she received from the Las Vegas chapter of the American Association of University Women, Carothers said.
"In order to repay those who helped her and benefit others, the Stella Mason Parson Endowed Scholarship was established to encourage other female students of African-American descent to pursue a college education," he said. "Stella will be very much missed on campus by those who knew and worked with her."
Parson was born Nov. 18, 1929, on a plantation in Lake, Mississippi — the daughter of sharecroppers Fred and Matilda Mason.
Fred Mason ushered his wife and daughter to a new life.
"He stole them off the plantation and hid them on a plantation in Arizona before working to pay to move them to Las Vegas," said Tara Trass, an executive assistant to Stella Parson's daughter, Naida Parson, who is the senior pastor of New Antioch Christian Fellowship in Las Vegas.
The family moved to Las Vegas in 1942, and Stella Parson later graduated from Las Vegas High School.
"She was anointed to do what she did," said Parson's daughter, Dr. Jacqueline Parson-Barker.
Jacqueline Parson said a large, formal service is scheduled for Saturday at 11 a.m. for her mother's funeral service. But Friday's service seemed to be a more relaxed celebration, hailing her accomplishments and altruism.
"She was always humble and worked with the little people, and so they came back to tell her thank you," Jacqueline Parson-Barker said.
Review-Journal writer Blake Apgar contributed to this report. Contact him a bapgar@reviewjournal.com. Find @BlakeApgarLV on Twitter.